Kanye West attacks Pete Davidson AGAIN as Kim Kardashian unfollows him on Instagram Pete Davidson made its comeback to Instagram recently and Kanye West, who has been taking digs at the 'SNL' star for the last few weeks, was quick to follow him. The 'Donda' hitmaker had apologized for his social media rants just a day ago but looks like he had a change of heart as he again dragged Pete Davidson on social media over mental health jokes.

Kanye West, who keeps sharing and deleting posts on Instagram, pulled off the same stunt this time. He attacked his estranged wife Kim Kardashian's new boyfriend on the photo-sharing app but later ended up deleting it. Whilst mocking Pete Davidson over one of his earlier 'SNL' skits on mental health, Kanye West shared a photo of Pete wearing a red MAGA-style hat with "MAKE KANYE 2006 AGAIN" written on it and then dragged him for his insensitive jokes.

RELATED ARTICLES
Is Kanye West dangerous? Rapper's rants force Kim Kardashian to warn of HARM to Pete Davidson
Kanye West asks Michael Che to stop working with Pete Davidson on SNL, and his response is EPIC!
Kanye West attacks Pete Davidson AGAIN
Taking a dig at Pete Davidson, Kanye stated "HI SKETE YOU GOT ANYMORE MENTAL HEALTH JOKES FOR ME?" According to Page Six, the Grammy-winning rapper also posted a clip from the 2018 "Weekend Update" segment of 'SNL' where Pete had encouraged the Chicago native to medication for his bipolar disorder. In the clip, Pete had said, "Kanye, I know you're like, 'Yo, this is the real me, I'm off the meds' — take 'em. I'm on 'em, it's great" referring to the borderline personality disorder that he got diagnosed with when he was 23.
In the clip, Pete can be seen slamming Kanye over his 'SNL' MAGA Rant saying, "Speaking strictly for myself, what Kanye said after we went off the air last week was one of the worst, most awkward things I've ever seen here, and I've seen Chevy Chase speak to an intern." Whilst sharing the clip, Kanye captioned the post as, "This boy thought he could get away with performing this sketch for the team that wrote this for him This is not harassment This is payback." This is the fourth time Pete joined Instagram after ditching the platform in 2018. His love-hate relationship with social media has continued amid his ongoing feud with Kanye.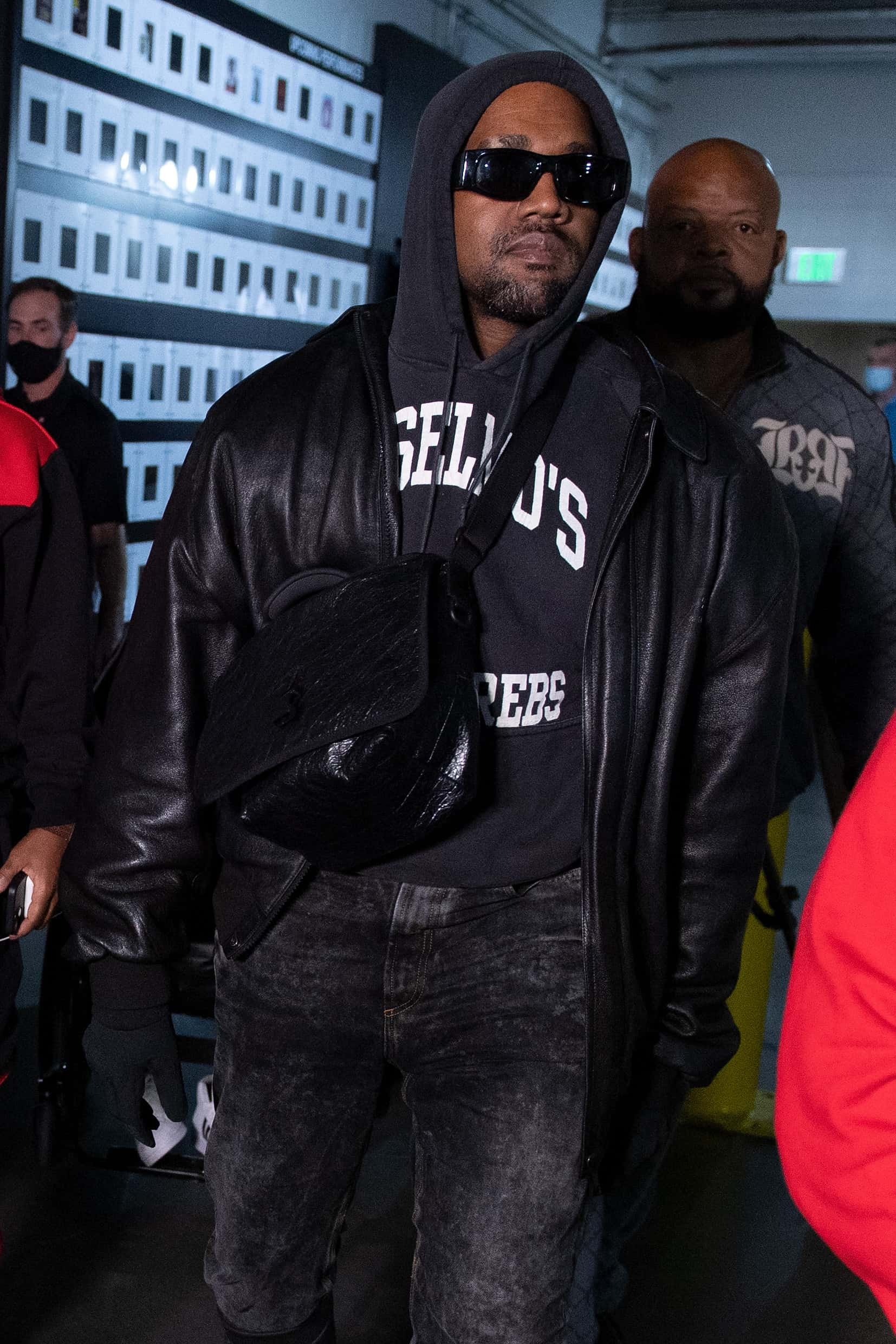 Kim Kardashian unfollows Kanye West on Instagram
Amidst all the chaos, it is being reported that Kim unfollowed Kanye on Instagram. This comes after Kanye has been constantly taking digs at her and Pete. One of Kanye's latest Instagram posts saw him sharing a screenshot of a text from "Kim other phone" where she expressed concern over Pete getting hurt. The award-winning rap legend then accompanied the screenshot with a picture of Ving Rhames choking Tyrese Gibson in the 2001 film 'Baby Boy'. Kanye, who refers to Pete as Skete, requested upon his "wife's request" no one should harm the actor. "Upon my wife's request please, nobody do anything physical to skete im going to handle the situation myself."

Sharing another screengrab of his conversation with Kim, it was revealed that the reality star said that there were dangerous people out there to which Ye replied, "I will always do everything to protect you and our family forever." The father of four continued, "And I listened to you and told everyone to make sure nothing physical happens to Skete." In related news, it is being reported that Kim is apparently "genuinely happy" amid her relationship with Pete Davidson. A few sources close to People magazine revealed how the renowned reality star's "friends are excited to see her genuinely happy" while being in a relationship with Pete. "Everyone around her is just happy she's happy", added the source.