Blackpink and Astro launch new pop-up stores, exclusive K-pop merch up for grabs Pop-up stores have emerged as a voguish asset for local fans of K-Pop. With their increasing popularity, more and more groups are coming up with new pop-up stores at multiple locations. These stores act as exclusive hang-out spots for their fans. Off lately many groups like Twice, BTS, NCT and many more have come out with their pop-up shops at various locations in Asia. Pop-up shops are set up in such a way that at times, artists can drop in and experience the store attractions themselves, like their fans.

Fans will be able to physically purchase merchandise from the groups or artist's label at the store. Not only that, fans also get the opportunity to experience other events set up for them including and not limited to karaoke booths, dance zone, or music zone. Fans are also given access to copies of outfits worn by idols that the fans can choose to purchase from the store. It is not just about monetary transaction -- the pop-up shop acts as a safe-space that fans can visit whenever they miss their idols.
READ MORE
BLACKPINK THE MOVIE: 'Jisoo cried' trends as fans get emotional hours before release in US
ASTRO 'SWITCH ON' debuts at No 2 on iTunes worldwide, fans say 'they deserve it all'
Blinks celebrate the 4+1 Project
YGE made an official announcement taking to Twitter to inform fans that they have set up a new pop-up store in Seoul, South Korea as a gift to fans to celebrate Blackpink's 5th anniversary. This is an exclusive event for fans which will be open to fans on two days later this month. The stores will be open on August 21 and 30 between 11 AM to 8 PM (KST) This store is part of Blackpink's '4+1 Project'

Fans were impatiently waiting for news on what the +1 meant. Some speculated that it meant the addition of a fifth member to the group while others argued that Blinks were the +1. The other 4 events included in the 4+1 Project were 'BLACKPINK THE MOVIE' and 'BLACKPINK - The Album Photobook' (Limited Edition), 2021 Summer Diary and Blackpink's debut on Weverse. With the addition of this exclusive pop-up shop, most of Blackpink's anticipated celebrations for their 5th anniversary are completed. Fans are now waiting for more surprise events like a special celebratory live from the four members.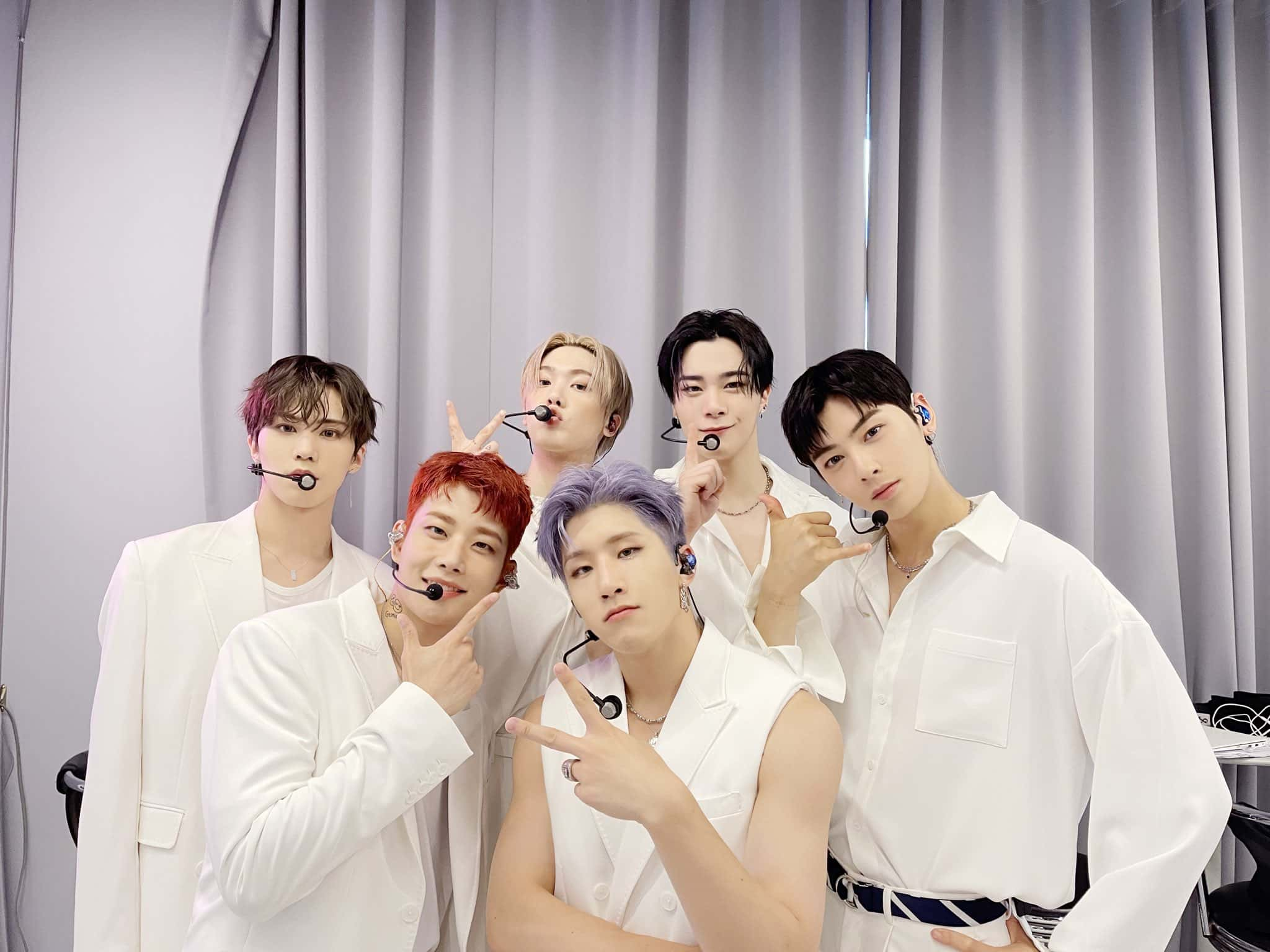 Arohas 'switch on' pop-up shop
With the recent release of their mini-album SWITCH ON, Arohas have been getting more and more of Astro and they are enjoying every minute of it. Astro and Arohas have together achieved new highs with their latest release and the songs from the album have been charting successfully on various iTunes charts. 'After Midnight' broke its own record 2 times faster than the title song 'ONE' from their last album 'All Yours', surpassing 10 million views as they kept trending globally.

As a token of appreciation to their fans, Fantagio iTeen, their agency announced a new pop-up store in Seoul, South Korea from the 5th to the 15th of August. At the store Arohas will be able to see and purchase special gifts such as free pass tickets for fan sign events that are exclusive to the store, handwritten polaroids, solo photos as well as group photos. Here is how Arohas and Blinks took in the news. One Aroha funnily said, "WHAT POP UP STORE IM BROKE" while a Blink exclaimed, "k-blinks getting the opportunity to watch the movie and shop at the pop up store :-)"
---
k-blinks getting the opportunity to watch the movie and shop at the pop up store :-)

— cee • ia (@JENJUNBIN) August 5, 2021
---