GREAT BALLS OF FIRE! Jerry Lee Lewis is NOT DEAD FERRIDAY, LOUISIANA: Rock n' roll's first great wild man is alive. News outlet TMZ, which first erroneously reported the death of Jerry Lee Lewis on Wednesday, October 26, apologized for the fake death report. "Earlier today we were told by someone claiming to be Lewis' rep that he had passed. That turned out not to be the case. TMZ regrets the error," stated the outlet.
The 87-year-old musician's sister, Linda Gail Lewis, posted to Facebook on Tuesday, "I can't tell you how shocked and sadden I was when TMZ falsely announced my brother had passed away this afternoon. However, upon hearing from my sweet family that he was at home sleeping and it was all just an insensitive hoax I was beyond relieved. Thank you God!" Lewis' fallacious death news comes 10 days after he was inducted into the Country Music Hall of Fame. He did not attend the Nashville ceremony due to his doctor's advice. Fellow country stars Hank Williams Jr and Kris Kristofferson accepted the honor for him in his absence. Fans also started to pay their heartfelt tributes once they heard about the death of the iconic musician.
READ MORE
'An absolute hunk': Fans react to Leslie Jordan's throwback photos from the '80s as they resurface online
How did DJ Mighty Mouse die? House pioneer mourned by fans after 'sudden' death at 48
"My brother has been my Sunshine and Inspiration for as long as I can remember and this moment of us from a few years back singing YOU ARE MY SUNSHINE brings a tear to my eye and a warm glow to my heart. Please continue to keep Jerry Lee in your prayers and God Bless you all," Linda added.
Lewis, who is also nicknamed "The Killer", is known for hits such as 'Whole Lotta Shakin' Goin' On' and 'Great Balls of Fire'. Lewis was born in Louisiana in 1935 and he started to play piano when he was only nine years old. He was very fond of country music since his childhood days. He ended up winning four Grammys, including a Grammy Lifetime Achievement Award and two Grammy Hall of Fame Awards. In 1986, he was inducted into the first class of the Rock and Roll Hall of Fame.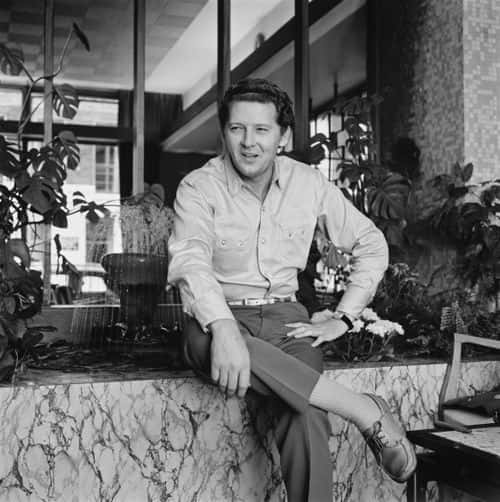 However, his illustrious career almost ended in a controversy when he married his 13-year-old cousin, Myra. Lewis was 22 at the that time. The duo divorced later in 1970 and Myra grew up to become a successful author.
Lewis has had 30 songs reach the Top 10 on the Billboard Country and Western Chart. His No. 1 country hits included 'To Make Love Sweeter for You', 'There Must Be More to Love Than This', 'Would You Take Another Chance on Me' and 'Me and Bobby McGee'. His 2006 album 'Last Man Standing' is his bestselling release to date, with over a million copies sold worldwide. This was followed by 'Mean Old Man' in 2010, which has received some of the best sales of Lewis's career. Music critic Robert Christgau has said of Lewis, "His drive, his timing, his offhand vocal power, his unmistakable boogie-plus piano, and his absolute confidence in the face of the void make Jerry Lee the quintessential rock and roller."