Jean-Luc Godard dies at 91: French New Wave godfather pioneered a new grammar of cinema PARIS, PRANCE: Movie legend Jean-Luc Godard, known as the godfather of French new wave cinema died aged 91 on Tuesday, September 13, French newspaper Libération confirmed citing people close to the French director.
Best known for his idealistic movies, unbending representation of society, and new-age filming style, the legendary Franco-Swiss movie-maker was one of the world's most acclaimed directors of the modern age. Godard made his mark with his initial politicized films which established conventions of French cinema in 1960 and brewed the seeds of new age filmmaking, jump cuts, and existential dialogue.
ALSO READ
'Keep the cameras rolling': Why footage of Steve Irwin's death remains a mystery 16 years after his death
Who is Burt Metcalfe's wife Jan Jorden? 'M*A*S*H' producer with 13 Emmy nods dies at 87
However, the cause of his death has not been revealed by the family.
Born in 1930, Godard grew up and went to school in Nyon, on the banks of Lake Geneva in Switzerland. His father was a doctor while his mother was the daughter of a Swiss man who founded Banque Paribas. After finishing his schooling in 1949, Godard moved to Paris, where he found his natural habitat in the intellectual "cine clubs". Godard soon started writing articles for new film magazines after being influenced by critic André Bazin.
After writing a few articles for film magazines, Godard found his true fascination and moved to the path of filmmaking. He made his full-fleshed directorial debut with 'Breathless', which was released in 1960. But before that, Godard learned the craft of film-making via a series of short films, such as 'Charlotte and Véronique', or 'All the Boys Are Named Patrick' in 1957.
His directorial debut gave him a jumpstart and caught the attention of renowned critics of that time. Godard went on to make back-to-back seminal movies throughout the 1960s, including 'Le Petit Soldat', which portrayed that the French government condoned torture and ended up being banned by the government. However, this feature turned out to be lucky for Godard as he met his future wife Anna Karina on the set of the movie. It was during his four-year marriage to Karina from 1961-1965, that Godard enjoyed some of his most memorable screen collaborations, including 'Vivre sa vie' (1962), 'Bande à part' (1964), and 'Pierrot le Fou' (1965).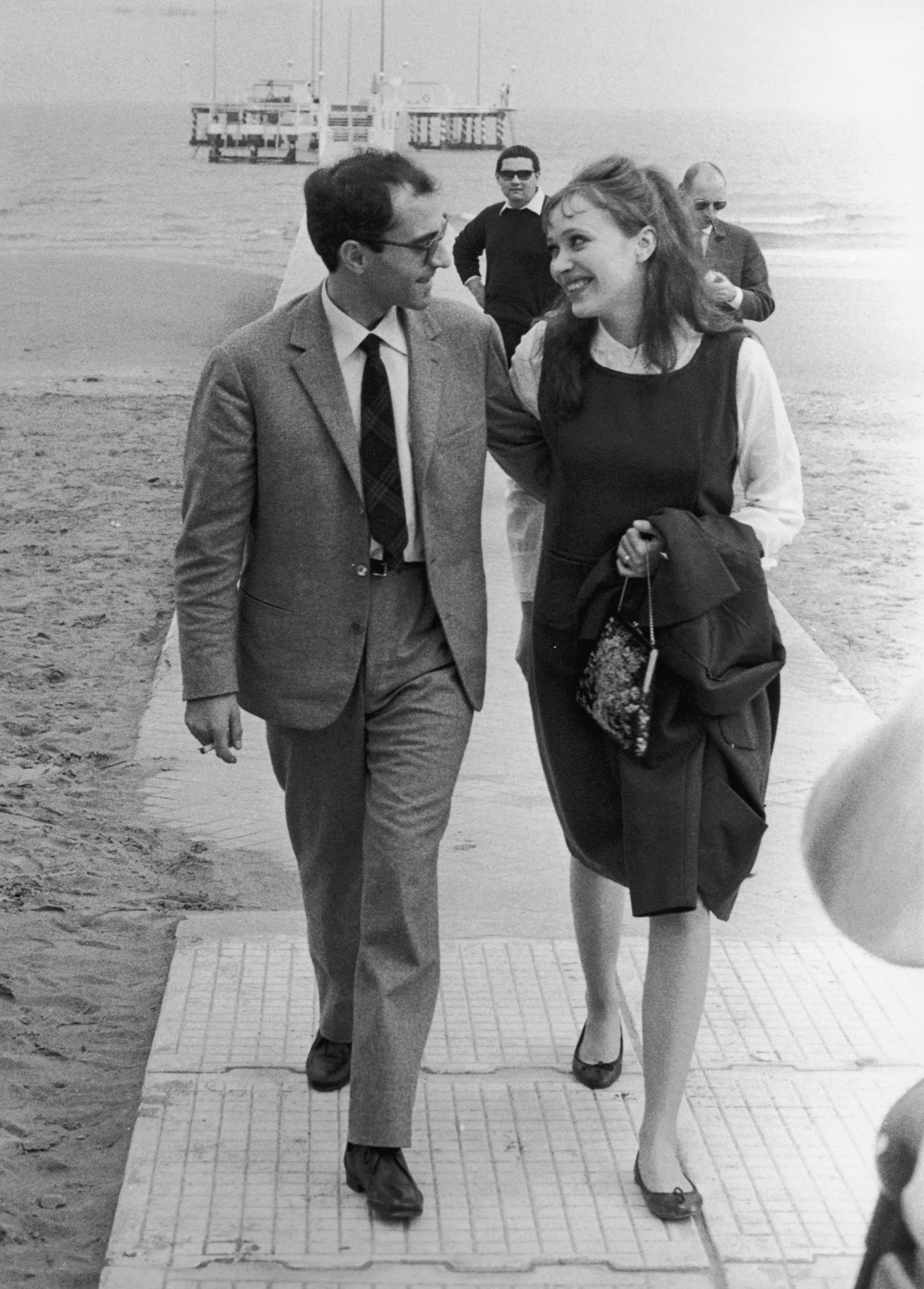 After the breakdown of his first marriage, Godard met Anne Wiazemsky, who also starred in some of his movies. During their marriage from 1967 to 1979, the director starred her in some of his movies including 'La Chinoise' (1967) and 'One Plus One' (1968). But sadly, even this marriage of the director didn't last long. Godard then met Swiss filmmaker Anne-Marie Miéville in 1970 and the two became collaborators before beginning a romantic relationship that continued until his death.
As the 70s moved, the director started losing his intellectual film-making craft and started going with the flow. His work slowly started losing impact on the audience's mindset. But Godard regained his strident political stance and made his comeback with a 2001 feature titled 'In Praise of Love', which was selected for the Cannes film festival. His 2014 film 'Goodbye to Language' saw him pick up the jury prize at Cannes, and 2018's 'Image Book', was awarded a 'special Palme d'Or' at the prestigious film festival.