Are Kanye West and Jay-Z friends again? Fans say Kim Kardashian was 'in the way' On the night of July 22, Kanye West premiered his 10th solo studio album 'Donda' at an event broadcast live from Atlanta. The record, which will reportedly be officially released on July 23, featured guest verses from a number of rappers, including Travis Scott and Playboi Carti. However, the most shocking presence was that of Jay-Z. The world's two most iconic pop stars have had a rocky relationship over the years.

According to reports, 'Donda' — which Kanye named after his late mother — was first announced in 2020, but could not be released. Also, it's the first album since his separation from wife Kim Kardashian. However, the most exciting part for the rapper's fans was the presence of Jay-Z in the album. He appeared at the end of the album for a verse, which was apparently recorded on the day of the premiere itself.
RELATED ARTICLES
Kanye West reveals 'Donda' release date amid Instagram comeback, fans say 'drop it now'
Are Kanye West and Tyler, The Creator collaborating? Video of duo in studio has fans stoked
Have Jay Z and Kanye West patched up?
Jay-Z and Kanye had been working together since the '90s. However, in the past few years, the relationship between the two became quite shaky with 'The Story of O.J.' singer not even attending Kanye and Kim's wedding in 2014.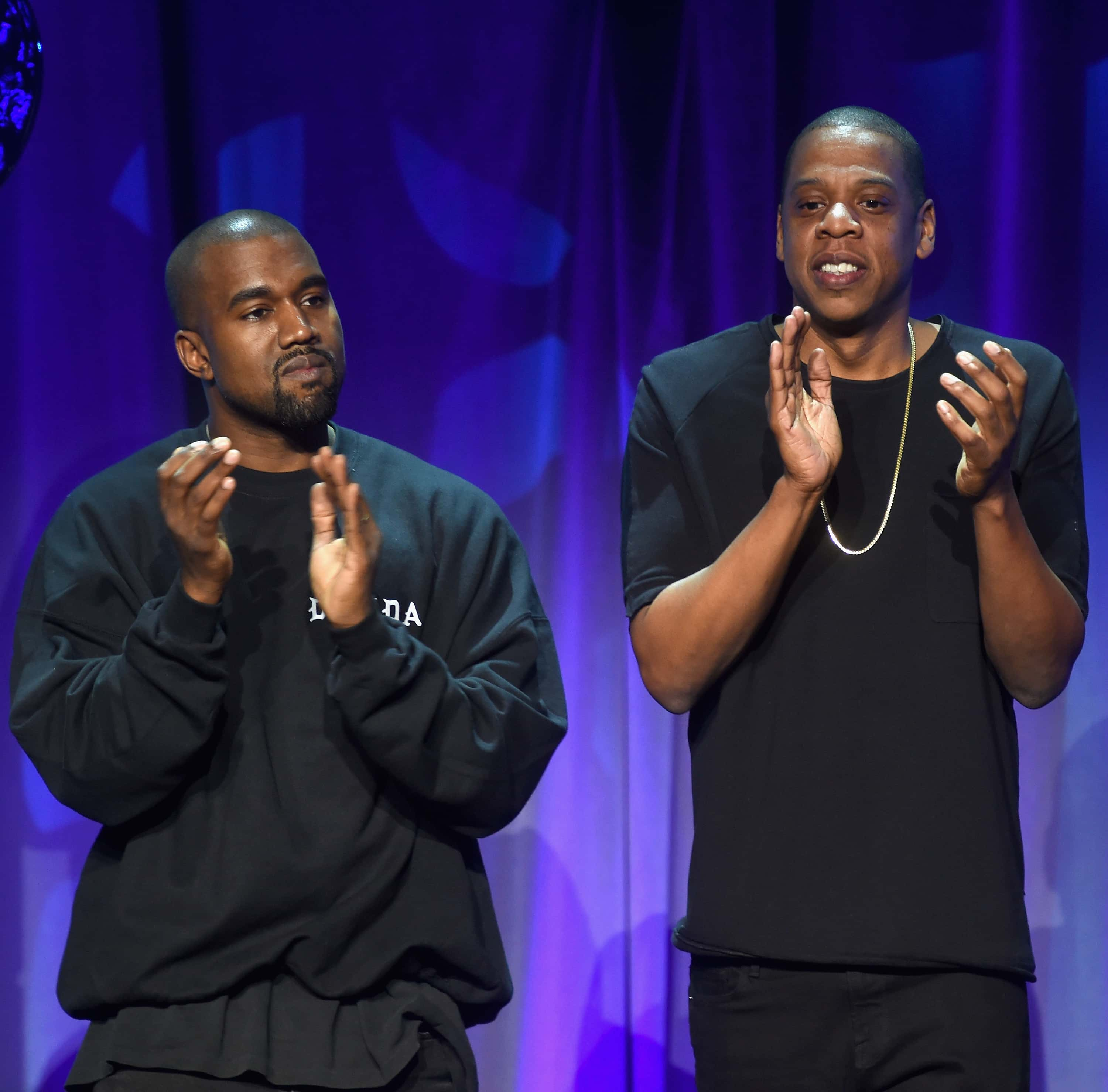 Not just that, Kanye even slammed Jay after his estranged wife was robbed at gunpoint in Paris. The 44-year-old record producer had said, "Don't call me after the robbery and say 'how you feelin?' You wanna know how I'm feelin? Come by the house. Bring the kids by the house. Like we're brothers. Let's sit down. I can't take this sh*t bro. Our kids have never even played together."

Since the beef between them ran for so long, it's quite impossible to say when and why it actually started. However, since they have come together for 'Donda' now, people are nothing but happy for the two friends. Twitter was full of people celebrating their reunion with a fan saying, "I loveeeeeeee jay z and Kanye are friends again." The second one tweeted, "Kanye left Kim and now he's friend with Jay Z again. Message: don't let your wife get in the way of your friendships, king." The third one wrote, "Kanye and Jay Z being friends again means Jay can stop hopping on Beyoncè's songs. WE HERE."
---
I loveeeeeeee jay z and Kanye are friends again 🥰🥰🥰🥰

— NuNu Ingram-Kamara (@TeioneMone_) July 23, 2021
---
---
Kanye left Kim and now he's friend with Jay Z again.

Message: don't let your wife get in the way of your friendships, king.

— 𓅓 Terrill (@TerrillCharming) July 23, 2021
---
A user stated, "Hearing Kanye and Jay Z together on a track again is so special 🥺 I still remember when Watch the Throne dropped on our way home from a Florida trip and I begged my parents to stop somewhere with wi-fi so I could download it on my iPod." Another one tweeted, "Kanye West said if you don't do it for me then do it for my Mama and Jay Z could've never said no to #DONDA." "Still unsure about Kanye's album and Jay Z returning. But glad they made up once Kim is no more. If that don't say 'bros before hoes'," a tweet read and another tweet added: "The Kardashian family after seeing snippets of Kanye west album listening event and they hear Jay z voice on one of the records #DONDA."
---
Hearing Kanye and Jay Z together on a track again is so special 🥺 I still remember when Watch the Throne dropped on our way home from a Florida trip and I begged my parents to stop somewhere with wi-fi so I could download it on my iPod

— Wesley Boutilier (@WesleyBout) July 23, 2021
---
---
Kanye West said if you don't do it for me then do it for my Mama and Jay Z could've never said no to #DONDA

— 🇿🇦 (@Imsollyntuli) July 23, 2021
---
---
Still unsure about Kanye's album and Jay Z returning. But glad they made up once Kim is no more.

If that don't say "bros before hoes" pic.twitter.com/LtE6HmHfi7

— LeonarD ツ (@leonardftw) July 23, 2021
---