Ivana Trump's ex-husband slams her children as 'garbage' after split last week, says 'Don Jr. is an idiot' Ivana Trump's split from and her longtime Italian lover Rossano Rubicondi definitely seems far from amicable.
In an interview with Page Six, the 47-year-old actor called Ivana's children with Donald Trump "garbage". "In regards for the rest of the family, I am not [a] big a fan of it. They have been rude to me," he said. He had previously said that he had "good respect" for his ex-wife but after the split reached the Italian press, he said angrily "Shame on her!"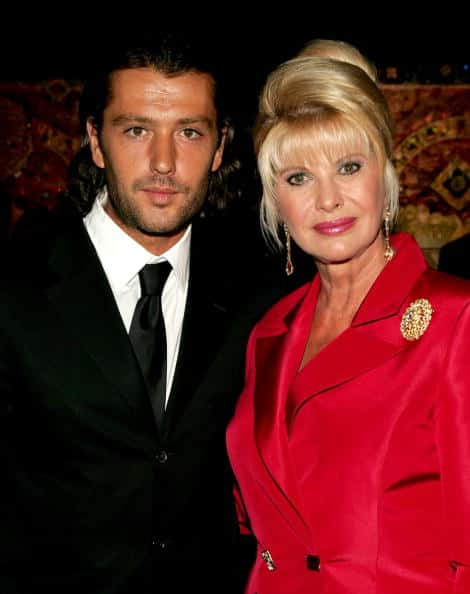 Ivana had told the same outlet after the split, "I am once again a single woman. I have the freedom to do what I want, with whomever I want to, and I can afford my lifestyle." Ivana had added, "Rossano wants to live in Miami and work in Milan. But, I am a New Yorker and my family, friends, and businesses are here" citing distance as the reason behind their split. She had also said that she wanted to have "companions" but not date or marry. "I have plenty of men who take me for lunches and dinners and balls or charity events. I don't want to be attached," she shared.
The two tied the knot in 2008 and then split a year later but fanned the flames of romance once again. However, it wasn't meant to be. He said that "again and again, I hear of them speaking in terms [that] I don't appreciate it. I don't care who is your father or mother, you do not talk to me like that."
He also added that the family was all about cash and that they were cold. "No one touched a dollar or dime from their family . . . I don't know [if that's why they didn't like me], but these people are all about money. They don't have a heart. They are garbage," he said before adding, "Don Jr. is an idiot. He's a jerk,". The outlet also reported that Rubicondi also told them to "Put it down: 'You are a jerk.' Put it in capital letters!"
He, however, had nothing bad to say about Ivanka Trump. "They are nobody . . . They are disgusting," he said. "We are talking about kids who are so stupid, except Ivanka. They are a piece of scum. Before they say anything about me, I will wash their mouth out with soap! They are a disgrace for human beings."
Rubicondi was Ivana's fourth husband after Alfred Winklmayr, Donald Trump, and Riccardo Mazzucchelli.
Share this article:
Ivana Trump Rossano Rubicondi split slams Trump kids garbage idiot Don Jr no heart Ivanka