Is Lizzo pregnant? Rumors abound that Chris Evans is the father! Lizzo is having fun on social media as for the past few days she has been talking about becoming a mother a recent video triggered speculation whether she's pregnant. The singer posted a TikTok video a few days after joking that Chris Evans is the father of her baby. The 40-year-old actor also played along and replied lovingly to Lizzo.

As people on the internet were still in awe of their sweet exchange, the 'Good as Hell' singer dropped the new video showing off what seems to be a baby bump. In the social media share, she was not heard saying anything, but her latest song 'Rumors' played in the background. She also went on to touch her "bump" while the line "all the rumors are true, yeah" was heard. The TikTok video has garnered more than a million views already while leaving most of her fans scratching their heads.
READ MORE
Lizzo and Niall Horan's flirty exchange makes fans blush: 'Give these two a show!'
Lizzo twerks in public park to mark 'Rumors' success, fans say 'looks like sexual harassment'
To add more drama to it, Lizzo shared another clip on the social media platform - a duet with a TikTok user. In the video, they were seen discussing how the crooner and Evan's baby would be like. At the end of the clip, Lizzo was again seen touching her tummy.
Is Lizzo really going to be a mum?
According to reports, Lizzo is not pregnant. Her previous video showed her with no baby bump. In her previous video, she was not seen with a baby bump. Some fans even said that the rapper used a bowl to make people believe that she was carrying a baby inside.
This comes weeks after a fan said that Lizzo is having Evan's child to which she replied, "We're gonna have a little America." The 'Captain America: First Avenger' star also joined the fun and added: "Hi! Just heard about our little bundle of joy, my mother will be so happy lol."

The rumor about Lizzo and Evan's relationship started when the former confessed to sliding into the actor's DM. But Evans took it in a lighthearted way and responded: "No shame in a drunk DM. God knows I've done worse on this app lol."
Meanwhile, Twitter is also buzzing with people talking about Lizzo and Evan's friendly relationship. A user tweeted, "I lvoe how lizzo literally has a crush on chris evans same." Another one said, "My favourite thing on the Internet rn is the meme that Lizzo is carrying Chris Evans baby and they both play along and talk about it but like man in my head that is so real…. Can you imagine how talented that child would be?????? I stan." The third one wrote, "I just want Chris Evans and Lizzo to date so their couple name can be Chrizzo."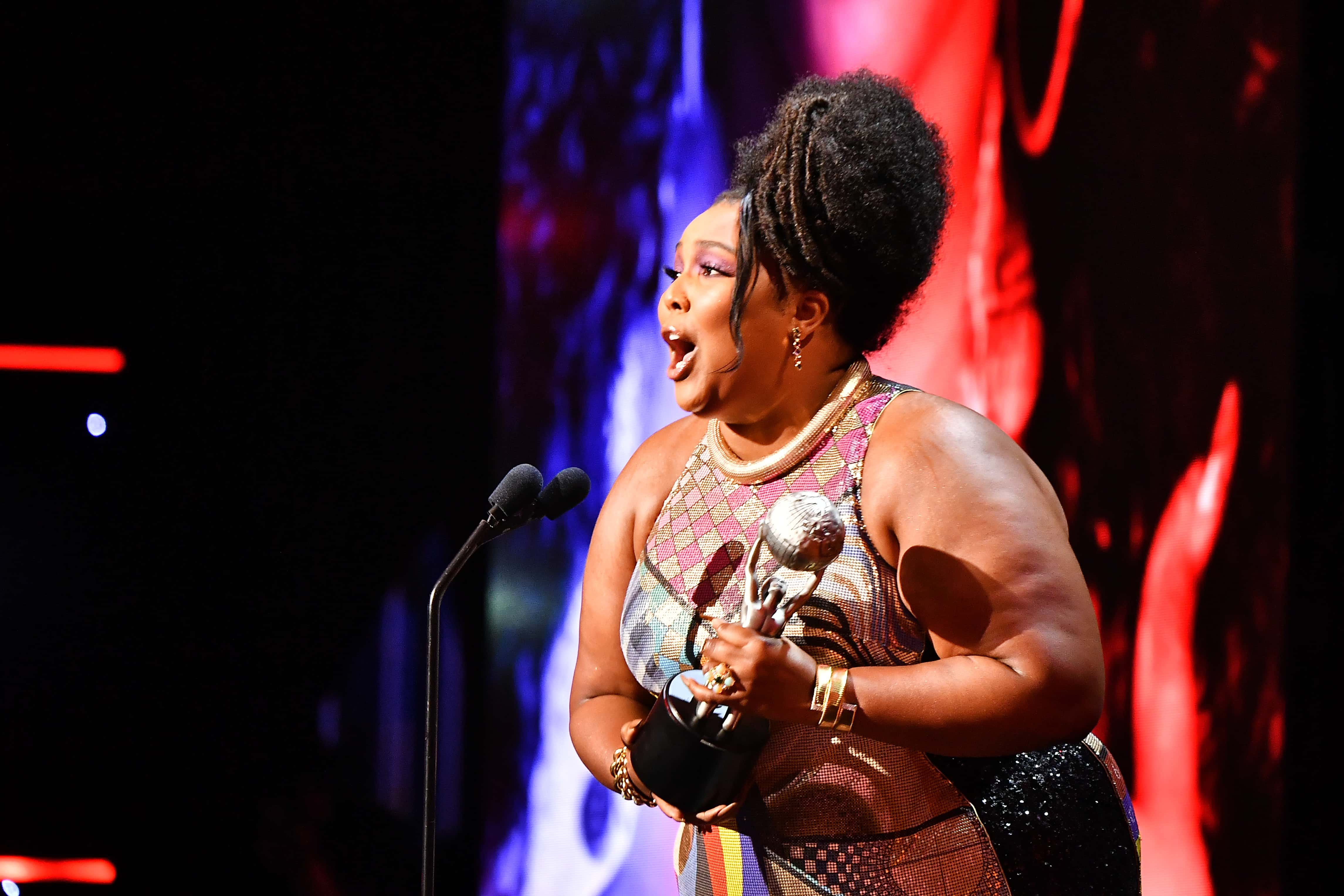 ---
i lvoe how lizzo literally has a crush on chris evans same

— liv (@localemoboys) August 25, 2021
---
---
My favourite thing on the Internet rn is the meme that Lizzo is carrying Chris Evans baby and they both play along and talk about it but like man in my head that is so real…. Can you imagine how talented that child would be?????? I stan.

— Stef Curran (she/her) (@rawstefc) August 20, 2021
---
---
I just want Chris Evans and Lizzo to date so their couple name can be Chrizzo

— Jenny Agnew (@jagnew77) August 18, 2021
---
A fan shared, "Can we all manifest Lizzo and Chris evans." A person said, "i'm so jealous of lizzo. SHE HAS CHRIS EVANS AND I DONT." "that lizzo/chris evans flirty banter is a situationship i wanna be inNT," a user noted and another one added: "And all of us are waiting for you, @lizzo & @ChrisEvans have a love triangle. Best Christmas movie ever."
---
Can we all manifest Lizzo and Chris evans

— bambi (@simpy_amber) August 25, 2021
---
---
i'm so jealous of lizzo. SHE HAS CHRIS EVANS AND I DONT 😩😭

— nadine (buckys wife) (@harryisamilf) August 25, 2021
---
---
that lizzo/chris evans flirty banter is a situationship i wanna be in

— nandini (@nandinipatell) August 16, 2021
---
---
And all of us are waiting for you, @lizzo & @ChrisEvans have a love triangle. Best Christmas movie ever.

— NYC angry black latina mom! 🇺🇸🇩🇴🌊🗽 🐝💛 (@urbanmodernism) August 17, 2021
---
Share this article:
Is Lizzo going to be mom? Singer's video left fans confused as it shows her flaunting baby bump