Brilliant student to Crips member, Coolio's brilliant ascent to rap royalty from poverty and drugs LOS ANGELES, CALIFORNIA: Before Coolio was purportedly found dead at age 59 by a pal, the 'Gangsta's Paradise' rapper endured significant struggles and achievements. Artis Leon Ivey Jr, better known as Coolio, was born in Monessen, Pennsylvania, on August 1, 1963, and eventually emigrated to Compton, California. Before he started looking for methods to better fit in at school, the future rapper was a very brilliant bookish child.
He joined the Baby Crips and adopted intimidating conduct to better express himself when his parents split when he was 11 years old, according to a book by Steve Huey. After turning to violence, Coolio destroyed his previously bright academic career by carrying firearms to school.
READ MORE
Fans mourn Coolio after legendary 'Gangsta's Paradise' rapper died at 59
Who killed Rollie Bands? Rapper shot dead after daring enemies to 'pull up' at his crib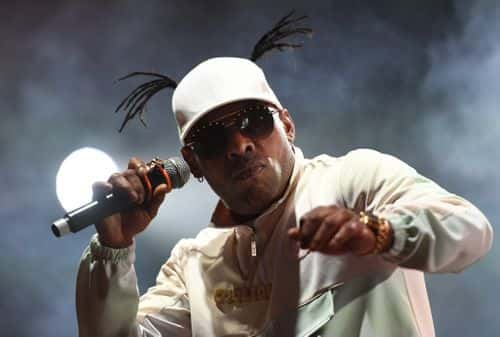 He released his debut single, 'Watcha Gonna Do', and established himself as a regular on a Los Angeles radio station. Sadly, the rapper's first taste of popularity was short-lived since he developed a significant drug problem.
According to a biography, Coolio sought help for his crack cocaine addiction and even began working as a fireman in Northern California. He returned to LA a year later and started producing some of his most well-known work there. Coolio released his debut album 'It Takes a Thief' in 1994 after developing relationships and appearing on records with other rappers. 'Fantastic Voyage' was a key component in pushing the album above the platinum sales threshold and into the Top Ten.
The fact that Coolio approached a genre that was dominated by a West Coast gangsta vibe with more humor was lauded by reviewers and audiences. Just a year after gaining some notoriety with his freshman album, Coolio released his most successful song to date, 'Gangsta's Paradise'. The rapper shocked fans with a haunting critique of gangster life that demanded a replay on radios across America. The album 'Gangsta's Paradise', released in 1995, went triple platinum, eventually earning a Grammy for Best Solo Rap Performance. However, the success was short-lived as his 1997 third album barely scraped the Top 40 charts and Coolio once again fell into bad habits.
He had a brush with authorities in late 1997 when he and seven pals were detained on suspicion of theft from a German clothes store. He received a $17,000 fine as well as a six-month probationary period from the German government. Coolio was detained once more for driving on the wrong side of the road the following summer. In addition, he was accused of having a hidden handgun and a small amount of marijuana.
The rapper recently had another 18-month rehab stay in 2009 after pleading guilty to cocaine possession. Despite obstacles, Coolio rose to fame for his musical accomplishments. He kept putting out songs and appeared frequently on television. Just ten days before he died, Coolio even performed the closing act at Riot Music Festival.