Idaho murders: Investigators face laborious task of identifying hundreds of DNA samples amid lack of evidence This article is based on sources and MEAWW cannot verify this information independently.
MOSCOW, IDAHO: The investigation team of the University of Idaho murders has been working round-the-clock for more than three weeks to nab the suspect(s) behind the ghastly massacre. The search also includes an enormous amount of biological and digital evidence. The police have found no leads so far.
Till now, police have collected 113 pieces of evidence but have not provided more details. The team has also received more than 5,000 tips by email and voicemail. Around 1,000 "digital media submissions" have been provided to the FBI, per TODAY.
RELATED NEWS
University of Idaho massacre: DNA from victims' fingernails could lead to suspect, sources claim
Idaho murders: Web sleuths believe DNA of suspect found as Nancy Grace says it's not coming up on CODIS
No weapon has been found and authorities have stayed tight-lipped, divulging very little, if not anything about the case. "I know it's frustrating to people, but murder investigations are not a spectator event. People are influenced by TV shows. They believe that these events and processing and work happens at a much more rapid pace and results are obtained much quicker than they really are," Howard Ryan, a former commander of a crime scene unit in the New Jersey State Police, said, as per Today.
Madison Mogen, Kaylee Goncalves, Ethan Chapin, and Xana Kernodle were found murdered in their beds on Sunday, November 13. Experts reportedly said, "Finding enough genetic material to build a full DNA profile of a suspect can take days."
MEAWW had earlier reported that DNA evidence recovered from the fingernails of at least one of the victims would lead the police to the suspect(s). However, Jennifer Coffindaffer, who worked for 25 years as an FBI agent, reportedly said, "This is a case that only the most experienced crime techs can solve and answer. It's going to take a long, long time."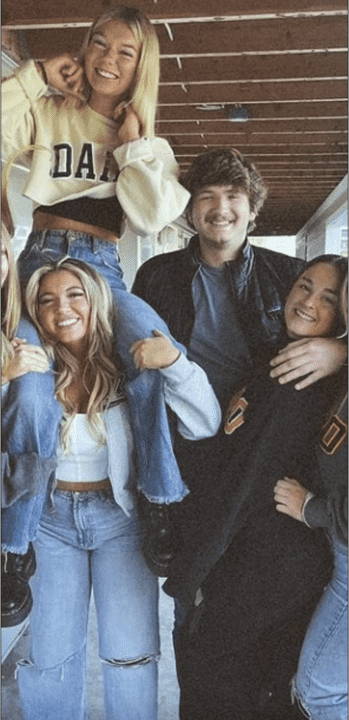 David Carter, a professor of criminal justice at Michigan State University and a former Kansas City police officer who specializes in homicide investigations and intelligence, reportedly said, "You can't assume each drop of blood is from the same person. You have to sample them all and analyze them all to see if they belong to victims or a suspect. It's very time intensive. They're trying to find hairs, shoe footprints, fingerprints — anything like that. They've got to look at it all. It's laborious. Really laborious."
The investigation team has been seeking the help of the FBI at a point when they have been constantly criticized for not giving out any information to the victims' families. Recently, Goncalves' father, Steve, reportedly claimed, "As far as the investigators, they're very tight-lipped, and they're keeping everything close to their vest, and I understand that, and I'm probably not the right person to share all these things with." He added, "So, I'm just trusting … that their case is super tight, and they don't really need to reach out to the community, and … all the evidence is right there in that home," reported Fox News.
Moscow Police Chief James Fry explained in a recent video posted on the YouTube channel, Moscow Police PIO, "We are at that point in the investigation where we're still gathering information, we're still gathering tips, we're still gathering evidence, we're still doing everything we need to do."
The first step of investigating such crimes begins with securing the scene. In this case, since the crime happened on different floors, each floor is reportedly a crime scene in itself. Investigators also collect photographs, write notes and create 3D scans. Ryan said, "With four victims and multiple bedrooms and floors of a house, each room becomes a scene unto itself." Aaron Snell, an Idaho State Police spokesman, reportedly said, "We're putting the pieces together, and I think when that picture is done, I think we'll have a real clear definition of what occurred and where to go," reported Today.
Another expert, Steven Briggs, a professor of political science at North Dakota State University, said, "Homicides committed with sharp objects often bring the victim and offender into close contact, whereas those committed with firearms can occur in close proximity or greater distances. This may make identifying a suspect easier or more likely for bystanders or other witnesses when they are present." Peter Yachmetz, a retired FBI agent, also claimed that there could be thousands of samples and they may not even be from the victims or the killer. He reportedly said, "So, who could have left that DNA evidence? It's a pretty daunting task."
Experts agreed that it would be easier if there was not a lot of blood on the victim's body or the crime scene. Greg Hampikian, a DNA expert at Boise State University, reportedly said, "Investigators try to identify the blood drops that don't fit the larger pattern. That could be either from dripping from a knife or a hand as the person's walking away or from an injury to the assailant."
As per the outlet, DNA profiles cannot be quickly released quickly as it takes days and months to build and confirm. These profiles undergo checks run through various federal databases collected by law enforcement agencies around the country of people arrested for or convicted of crimes. There is also a database called CODIS, which consists of profiles collected from unidentified suspects.
If the checks do not obtain the desired result, the team can also run them through other methods, including genetic genealogy. This method could fetch the results of relatives of the unknown suspect(s) by using public genealogy records. They also run digital tests through social media handles, emails, text messages, internet searches and photos of the victim. They can also reveal the victims' movements.
Another tool commonly called these days is geofence warrants, which are basically tracking phones which were present on the scene of the crime by asking Google and other tech companies. Ryan also indicated that the team was pursuing the idea of using geofence warrants for the investigation. Ryan reportedly said, "As investigators, we don't owe the public real-time updates. Investigations are sometimes done very quietly and clandestine, and sometimes it has to be that way. Maybe they have someone under surveillance, and they are waiting for results. Maybe they have someone. Or maybe they have nothing."
Disclaimer : This is based on sources and we have been unable to verify this information independently.