'I Love a Mama's Boy' Season 2: Release date, spoilers, plot and all about TLC reality show A mother and child's relationship is a very special one, but a few mothers take their relationship with their sons a little too far. From crashing their son's honeymoon to snooping on their son's dates, some mothers will leave no stone unturned to remain the main woman in their son's life even if he is in a relationship or married! TLC's 'I Love A Mama's Boy' features a few such bizarre mother-son relationships that will leave you thanking your stars for not having to compete with your man's mom for love and attention.
After the smashing success of season 1 of 'I Love A Mama's boy', the show is all set to return with a bang for season 2. The upcoming season will feature more overbearing mothers and messy romantic entanglements. Emily, Shekeb, and Mom Laila; Kim, Matt, and Mom Kelly; Stephanie, Mike, and Mom Liz will return alongside two new trios. Read on to know all about the upcoming season 2 of 'I Love A Mama's Boy'.
RELATED ARTICLES
'I Love a Mama's Boy': Is Shekeb most hated on the show? Fans slam him for saying 'my mom's my everything'
'I Love A Mama's Boy': Is Matt gay? Fans ask as he chooses his mother over his girlfriend in lingerie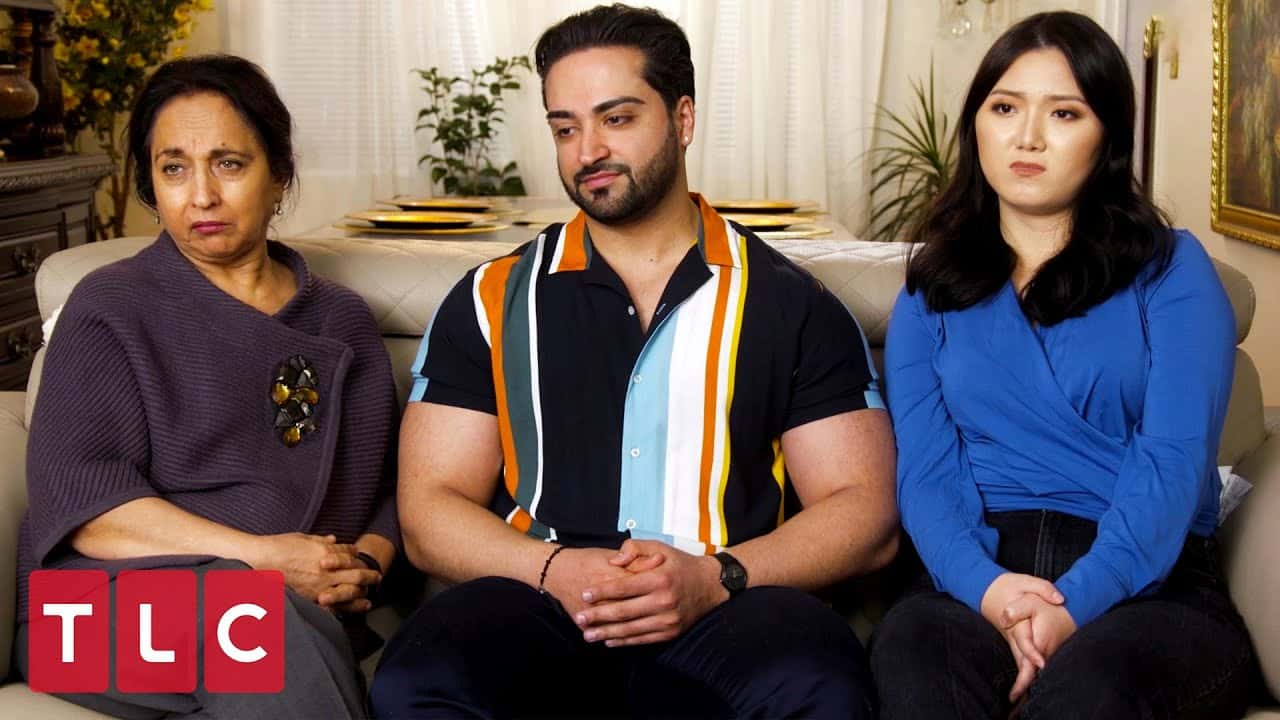 Release date
'I Love A Mama's Boy' Season 2 is slated to premiere on Sunday, August 29th at 10 PM ET/PT on TLC. Following the premiere, you can catch new episodes every Sunday at 10 PM ET/PT on TLC.
How to watch 'I Love A Mama's Boy' Season 2
Apart from watching the Season 2 premiere of 'I Love A Mama's Boy' on TLC, there are several other ways that one can tune into the show. For viewers who wish to watch the show without a cable connection, Philo, fuboTV, Sling TV, Hulu with Live TV, AT&T TV and YouTube TV seem to be the best options available. Apart from this, Discovery Plus subscribers can catch the episodes anytime anywhere on the app. Episodes are also available to view on TLC's website, Amazon Fire TV, Roku and Apple TV. Viewers can also download the TLC Go app to tune in to the episodes. If you are not based in the United States, you can catch the show using a VPN.
Plot
What happens when a woman falls in love with a guy and wants to marry him but he has a far more important woman in his life? It's his mom! So, what really happens when you find yourself in a love triangle with your boyfriend's mother? Throughout the series, awkward moments ranging from cringe-worthy to catastrophic erupt as these young women vie to become the leading lady in their man's life and hope that these mama's boys will finally cut the cord.
Spoilers
Returning for its sophomore season, 'I Love A Mama's Boy' features two new mama's boys and picks up with three returning trios. The romantic entanglements continue with even more overbearing mothers as these significant others continue to fight for love, attention and alone time with the men they love. From a mother joining their son's honeymoon to sneaking around on mother/son date nights, who will take the leading role in their man's life…their mother or their mate?
Season 1 ended with Shekeb and his girlfriend Emily getting into a huge fight over his relationship with his mother Laila. Will they be able to get on the same page and have Laila agree to their terms? We will have to watch the show to see how things pan out between them. Matt, despite creeping viewers out by rehearsing the proposal with mother Kelly, managed to win Kim over by planning a very special day for her. He went down on his knees and Kim said yes. Kelly gave her blessings and the upcoming season will feature her taking over the entire wedding planning and causing chaos. Stephanie has landed a gig in Los Angeles and wishes Mike would move with her. Stephanie wants to go one way to follow her dreams, while Liz is waving Mike over in the opposite direction to plant roots close to her. Their bond may not be strong enough to survive Liz, as her meddling and bad advice may finally pull these two apart for good.
Cast
Emily, Shekeb, and Mom Laila, Kim, Matt, and Mom Kelly, Stephanie, Mike, and Mom Liz will return alongside two new overbearing mothers. The new cast members are: Tia, Theous, and mom Carolyn; and Tracy, Bryan, and mom Jayne.
Trailer
If you like this, you'll love these
'sMothered'
'Extreme Sisters'
'You, Me & My Ex'
'Sister Wives'
'Welcome to Plathville'
Share this article:
i love a mamas boy season 2 release date plot cast trailer spoilers how watch tlc shoe shekim emily