How Pete Davidson's Big D**k Energy took on mythical status: Now Jay Pharoah says, 'IT'S TRUE' LONG ISLAND, NEW YORK: Pete Davidson's secret is finally out of the Pandora's box. Having dated galmorous celebrities from Ariana Grande to Kim Kardashian, social media has always been intrigued by how the 28-year-old manages to have it all. Speculation about his BDE (Big D**k Energy) having something to do with his A-list affairs has been confirmed by Jay Pharoah.
'SNL' alum Pharoah talking on SiriusXM's 'The Jess Cagle Show' on Thursday, November 10 said, "Hey, man, it's Pete. There's something in the sauce. He got something, OK. He got something inside. So I talk to him, I said, 'Pete, man, what is it?' I said … 'What is it. What'd you do? What was it? How you do it?'"
READ MORE
PETE STILL MATTERS? Kim Kardashian has been 'texting' Pete Davidson amid Kanye West's WLM controversy
'She missed him': Irina Shayk wants to be 'back together' with ex Bradley Cooper, claims source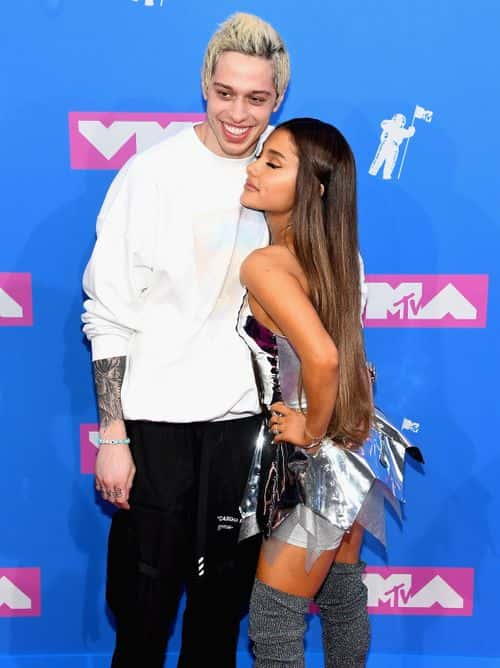 Pharoah then revealed Davidson credited his "endowment" for his success. "He told me what it was. It's his endowment. That's what he told me it is," Pharoah shared. "He was like, 'Yeah, bro, it's like 9 inches.' I was like, 'What? Word. Oh snap, we twins. That's crazy,'" he joked.
This is not the first time, Davidson's penis size has been part of the hot topic. In 2018, Davidson's ex-fiancee Ariana Grande allegedly spilled the bans on Twitter. Grande was asked by a fan "How long is Pete???" The fan followed the question by adding, "Oh, as in the interlude, not as in... Anyway." Although Ari has since deleted the tweet, she replied, "Like 10 inches? Oh, f--k...I mean...a lil over a minute."
Kim Kardashian who dated Davidson after her divorce from Kanye West, also confirmed she was interested in him because she had heard about his BDE. The SKIMS founder talking about the start of her relationship with Davidson on 'The Kardashians' said, "So, this is how it went down with Pete. I did SNL, and then when we kissed in scene, it was just a vibe", per People.
"And I was like, 'Oh, s---. Maybe I just need to try something different!'" Kim also added that Davidson came out indifferent. "But Pete does not come to my after-party, everyone was at my after-party, [he] does not give me the time of day, so a few days later, I called the producer at SNL and was like, 'Hey, do you have Pete's number?' And they were like, 'Yeah,'" she said. "I text him. I wasn't even thinking like, 'Oh my God, I'm gonna be in a relationship with him.' I was just thinking, 'Heard about this BDE [big d--- energy], need to get out there, I need to jumpstart my …'" Kim even added, "I was just basically DTF [down to f---]."