Ex-NFL star Herschel Walker mocked after bid for Georgia Senate seat Ex-NFL player Herschel Walker launched a campaign Tuesday, August 24, to enter the US Senate race in Georgia. Walker, 59, becomes the most prominent Republican to go up against Democratic US Senator Raphael Warnock. Walker is famously known for winning a Heisman Trophy in 1982 as a University of Georgia running back.
Walker is making his first run for office. Although Walker was not immediately available for a comment on his candidature, he filed paperwork Tuesday, August 24 with the Federal Election Commission establishing his candidacy. Also, he recently registered to vote in Georgia. Walker is backed by former president Donald Trump, who said that the ex-NFL star would be as "unstoppable" as a candidate as he was on the field.
READ MORE
What is Cory Booker's net worth? Multimillionaire senator made his money from stocks, book deal
Nikki Haley says Trump let GOP down and party shouldn't have listened to him: 'Never thought he'd spiral out'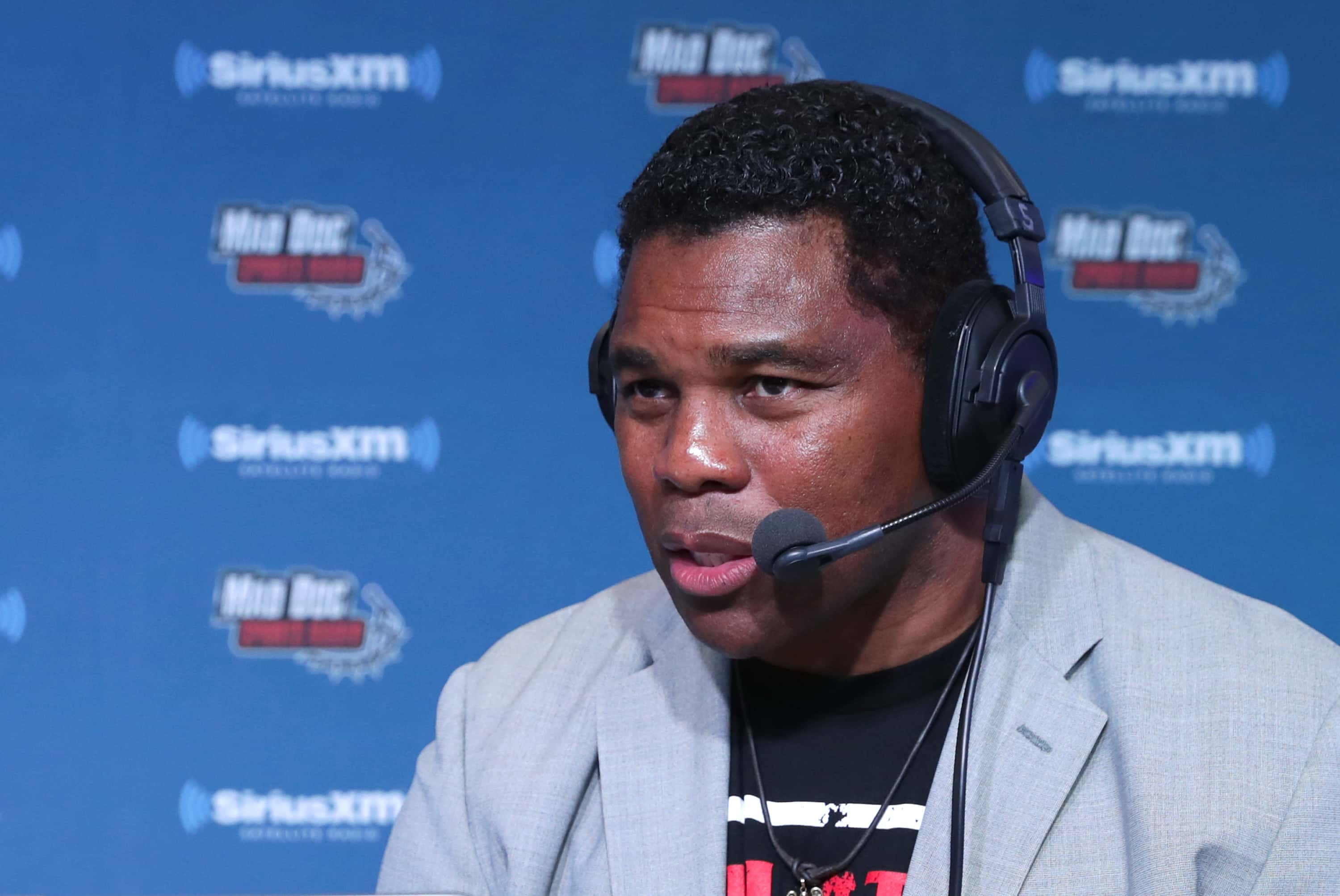 Walker, who went on to play 12 seasons in the National Football League has been a close aide of Trump for quite some time. He spoke in Trump's support at the 2020 Republican National Convention and also attended Trump's private birthday celebration recently. With his candidature, Walker ended the speculations about whether he'll move from his home in Texas to Georgia to run for the office. Walker's candidature, however, did not go well with people as they questioned his 'qualifications' to run for US Senate.
'What are his qualifications?'
Twitter seemed displeased with the news of Walker's candidature. One user wrote, "So his qualifications for the United States Senate is that he's a former football star? Aha. I see." Another tweeted, "Republicans: "If we run this black guy, black voters will vote for us"." One tweet read, "What are his qualifications? Throwing a football years ago doesn't count." Another user said, "Herschel Walker has announced he's running for Senate in Georgia, proving once again that if the GOP can't find an actual viable candidate, they can always get an incompetent celebrity with a sketchy past that their voter base will love."
Some users also commented on the legal 'brawl' between Walker and his wife and posted tweets like, "Sure Georgia voters will overlook the multiple instances of domestic violence because he used to score touchdowns" Another user wrote, "Herschel Walker has been literally diagnosed with violent Dissociative identity disorder. He tried to kill his wife. And he lives in Texas...of course the GOP thinks he would make a great senator from Georgia"
---
So his qualifications for the United States Senate is that he's a former football star? Aha. I see.

— KP (@1truthteller) August 24, 2021
---
---
Republicans: "if we run this black guy, black voters will vote for us"

— justreadingdontaddme (@justreadingdon1) August 24, 2021
---
---
What are his qualifications? Throwing a football years ago doesn't count.

— graceistiredofthisshit (@graceistiredof1) August 24, 2021
---
---
Herschel Walker has announced he's running for Senate in Georgia, proving once again that if the GOP can't find an actual viable candidate, they can always get an incompetent celebrity with a sketchy past that their voter base will love.

— Rex Zane (@rexzane1) August 24, 2021
---
---
Sure Georgia voters will overlook the multiple instances of domestic violence because he used to score touchdowns

— Thorpe Langton (@MSPdawg) August 24, 2021
---
---
Herschel Walker has been literally diagnosed with violent Dissociative identity disorder. He tried to kill his wife. And he lives in Texas...of course the GOP thinks he would make a great senator from Georgia

— Chuck Todd's shamble bangs (@Drea_got_rage) August 24, 2021
---
Share this article:
Herschel Walker is running for Georgia Senate seat Donald Trump support people mocked