Jamie Foxx's friends and family circle wagons around his condition as rumors flood Internet LOS ANGELES, CALIFORNIA: Jamie Foxx has been in the hospital for about three weeks now, but nothing is known about his "medical complication." The 55-year-old Academy Award-winning actor was rushed to hospital on April 11 in Atlanta, Georgia, where he was filming the action-comedy 'Back In Action' with Cameron Diaz.
His daughter, Corrinne, issued an announcement on social media, saying her father "experienced a medical complication yesterday. Luckily, due to quick action and great care, he is already on his way to recovery." "We know how beloved he is and appreciate your prayers. The family asks for privacy during this time," Corrinee's post added. Following the announcement, there has been practically no information released except a post from Foxx's account where he thanked his followers. "Appreciate all the love!!!! Feeling blessed," the post read. However, it's unclear if Foxx posted it.
RELATED NEWS
Jamie Foxx's close ones 'hoping for best but preparing for worst' as he remains hospitalized weeks after medical emergency
Jamie Foxx rushed to hospital after 'medical complication' on Cameron Diaz-starrer 'Back in Action'
Why is Jamie Foxx's family quiet about his condition?
The silence surrounding Foxx's "medical complication" seems to fit with his aim to keep his private life under wraps, despite having a job that puts him in the spotlight. Over the years, Foxx was seen speaking out loud about his roles, cracking jokes and even dropping details about his upbringing. However, when it comes to personal life, the actor prefers to maintain silence. He is said to have dated Katie Holmes, a fellow celebrity and Tom Cruise's ex-wife, for nearly six years. Yet, neither ever publicly acknowledged their relationship despite several photos of them together on what appeared to be romantic dates, according to CNN.
During an interview in 2016, Claudia Jordan, a former 'Real Housewives of Atlanta' cast member, reportedly confirmed their relationship, saying, "He is very happy with her. I like that he seems very happy." However, Jordan subsequently corrected her remarks, admitting she "misspoke." "I have no knowledge of Jamie with Katie at all," she told Entertainment Tonight, adding "I've never seen them together."
A couple of years later, Foxx was in an interview with Michael Smith when the host asked him, "Did you and Katie Holmes play basketball for Valentine's Day? Like some real Love & Basketball?"
'Jamie's always been a private person'
The 'Amazing Spiderman' had a strange reaction to the question. He abruptly ended the interview by removing his headphones and left. As per reports, Foxx and Holmes ended their relationship in 2019. Now it seems like his family and friends are just maintaining his way of living. Last week, Kevin Hart remarked that Foxx was "getting better" and discussed the reasons why not much information about him has been made public by the star's close friends. "They're being tight for reasons just about where he is because Jamie's always been a private person to a certain degree," Hart said during an interview on the 'Impaulsive' podcast.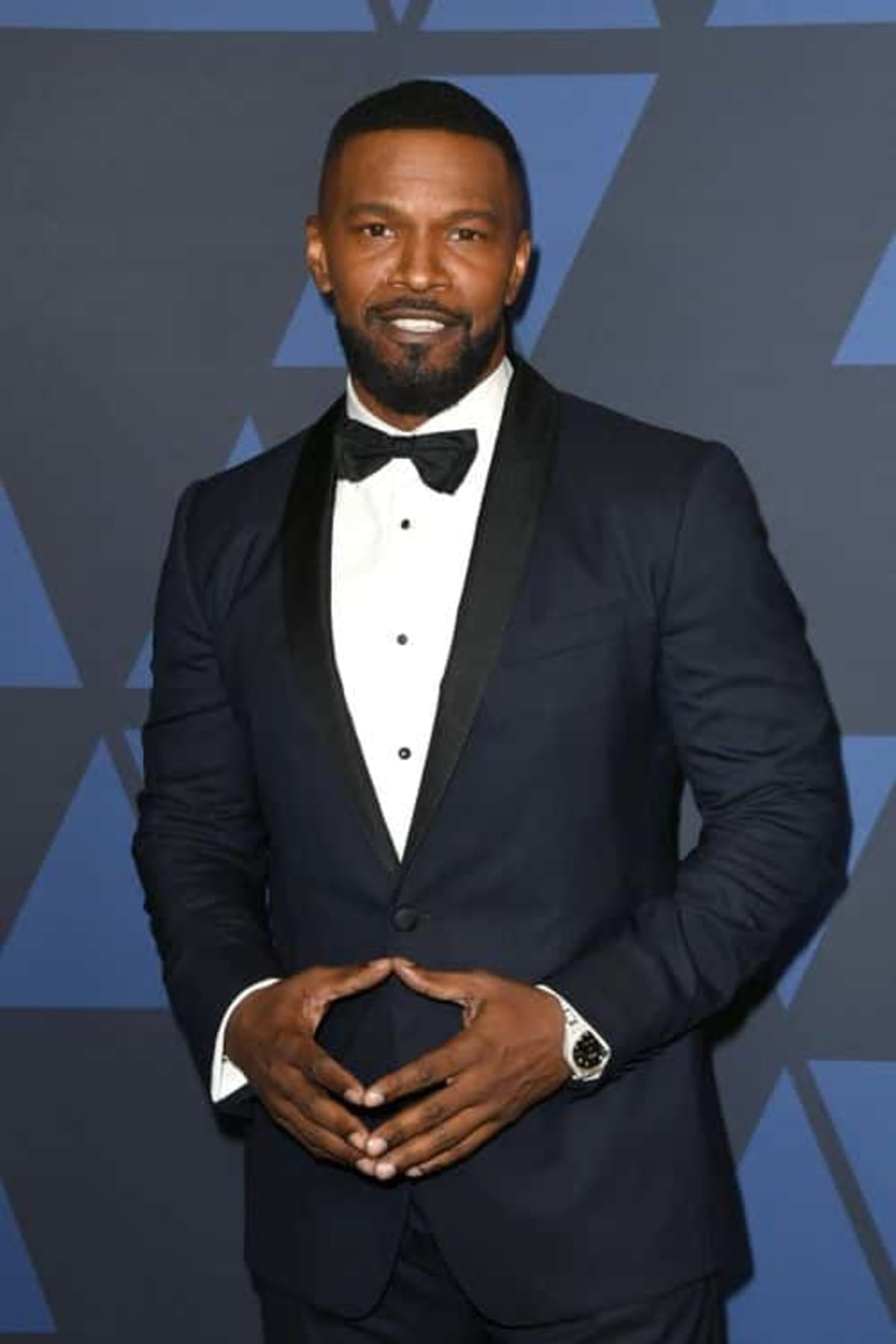 Following his health issues, Foxx was recently replaced by Nick Cannon as host of the FOX game show 'Beat Shazam!' Cannon also expressed concern for his friend and said, "Man, I'm praying. I have been saying prayers out loud." According to reports, the 'Collateral' actor's health was in such bad shape that 'Back in Action' producers chose to wrap up shooting without him. The team reportedly used Foxx's body double to finish his last scenes with Diaz.
Share this article:
Jamie Foxx's friends and family circle wagons around his condition as rumors flood Internet