'They just don't have it': Meghan Markle and Prince Harry 'slowly being frozen out of Hollywood' LOS ANGELES, CALIFORNIA: A journalist has claimed that Meghan Markle and Prince Harry are "slowly being frozen out of Hollywood."
Welsh journalist Kara Kennedy said it takes "charisma, dedication and charm" to become a "Hollywood power couple," but the Duke and Duchess of Sussex "just don't have it" and "Hollywood is starting to realize it too." Kennedy said the couple, who moved to California after stepping down as working royals, is "slowly being frozen out of Hollywood, one red-carpet event at a time."
ALSO READ
Meghan Markle deserves 'some sort of intervention' after 'nonsensical' interview, says royal expert
Meghan Markle was 'bored' with Camilla's advice, preferred 'own way' after joining royal family, says biographer
Writing for The Spectator, Kennedy quoted Hollywood columnist Perez Hilton as saying, "They are not our royals. We don't have any allegiance to them. We don't have any reverence for them. We will not curtsy in front of them. To us, they are just celebrities." Kennedy added, "That's the problem with mixing monarchy with celebrity: the two worlds overlap — but they are not the same. Meghan and Harry claim to have one foot in both. Increasingly, they aren't welcome in either."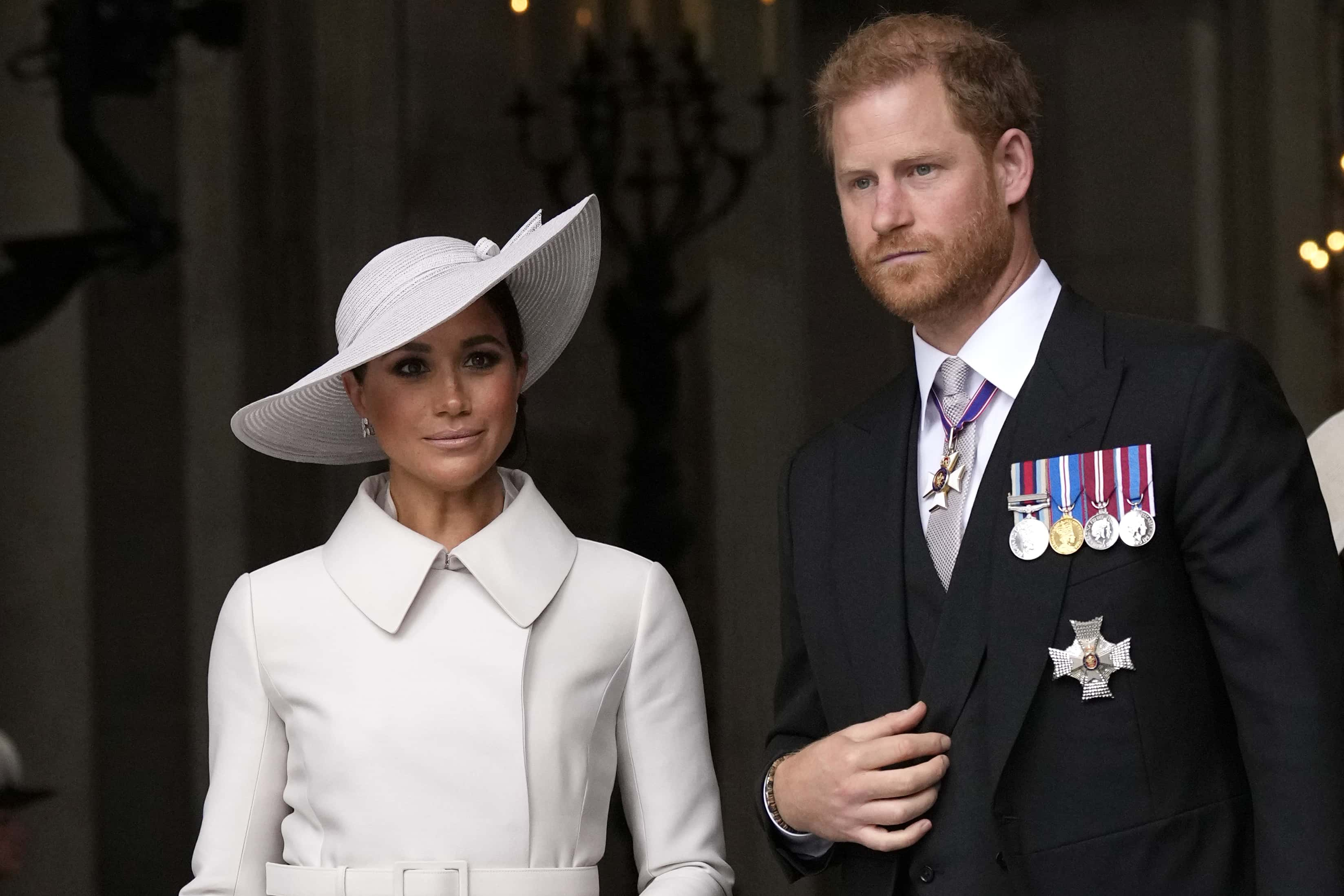 This comes as the Sussexes try to forge a new life of personal and financial freedom in California after stepping back from royal duties in March 2020. They have since signed lucrative deals with Netflix and Spotify, with Meghan recently releasing her 'Archetypes' podcast where she reportedly investigates "the labels that try to hold women back." That said, fans are still waiting for Netflix content from Harry and Meghan, who are reportedly filming an at-home docuseries as part of their deal with the streaming platform. A Hollywood insider previously told Page Six that Netflix was getting its "pound of flesh" from the pair with the series.
It's also worth noting that Hilton has previously described the Susssexes as "boring celebrities." During an appearance on LA-based royal commentator Kinsey Schofield's To Di For Daily podcast, the blogger said, "You know, I'm not being a hater. I am stating the facts. In America, Prince Harry and Meghan Markle are not royals to us. They are celebrities. And unfortunately, they're boring celebrities."
TOP STORIES
'Monogamy isn't in our genes': Adam Levine confessed to cheating years before affair allegations surfaced
Ryan Grantham: 'Riverdale' actor, 24, who shot his mother dead as she played piano gets life in prison
MEAWW previously reported how publishers of The Cut were seemingly at odds with the former 'Suits' actress over the use of her royal title for a 6,000-word interview they released on August 29. While the article was eventually titled "Meghan of Montecito," Charlotte Griffiths, the editor-in-chief of the Mail on Sunday, claimed that the post was initially shared without her royal title. The glossy publication went out of its way to mention her title -- Duchess of Sussex -- in a tweet on August 29.
Griffiths told Palace Confidential, "The Cut posted on Twitter saying, 'Meghan of Montecito' has done an interview. About 20 minutes later they deleted it and reposted it as Meghan, the Duchess of Sussex. I think somebody picked up the phone and said you missed out on the most important bit of my name." In the interview, Meghan declared her disapproval of the monarchy and quipped to the publication, "Do you want to know a secret? I'm getting back...on Instagram." Before marrying Harry, she reportedly had her own account with 3 million followers. "It's a big adjustment - a huge adjustment to go from that kind of autonomy to a different life," she told the magazine.