'Halo' Season 2: Here's what we know about the Paramount+'s new installment so far
Expect all major players to return as 'Brave New World' creator David Weiner will be taking over as showrunner for Season 2 Pablo Schreiber as Master Chief in 'Halo' (Paramount+)
After spending substantial time in production hell, 'Halo' finally debuted worldwide, and with the season finale, it also draws curtains after nine episodes that garnered quite the eyeballs from not just the game ardents, but also the casually curious. This series has its own story to tell, despite the familiar characters and the slick fight sequences. There's no connection to the games and it's a different version of Master Chief (Pablo Schreiber) that battles the Covenant. The storyline is pretty simple. It's 2552 and humanity is on the brink of extinction with an alien race known as the Covenant set to wipe out humanity and the latter's only line of defense and hope for survival are the Spartans — genetically enhanced supersoldiers.
The series gets better as it progresses. From exploring Master Chief's origins to his fight with himself as he sets out on a journey of self-discovery after coming in contact, it also places ample emphasis on the supporting cast. Yerin Ha's Kwan Ha is one of the key characters getting her own story told, although it did generate negative responses. The show was renewed for a season 2 well ahead of its pilot season premiere and here's what we know so far.
RELATED ARTICLES
'Halo' Episode 9 Review: Pablo Schreiber shines in gripping finale that promises riveting second season
'Halo' Episode 9 Ending Explained: Is Makee dead? John's sacrifice and series future decoded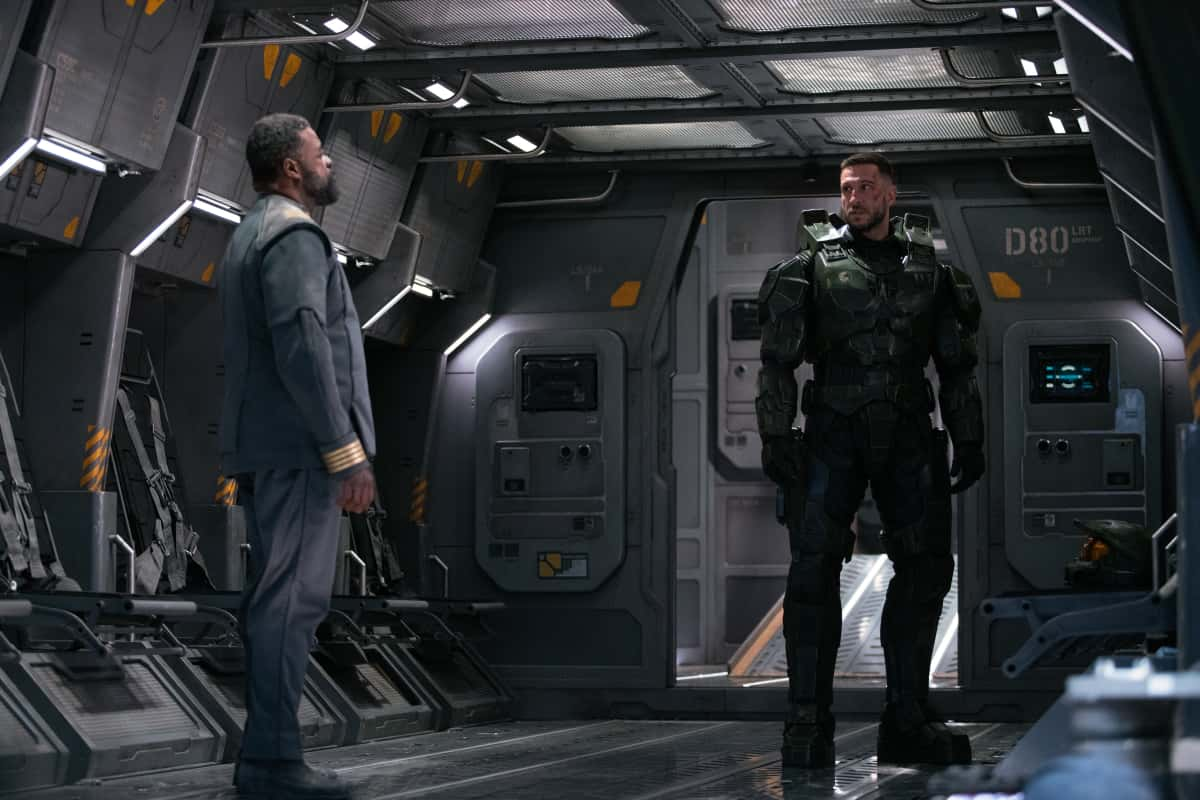 When will 'Halo' Season 2 release?
At the time of writing, Schreiber had already kickstarted his preparations for Season 2. The series was renewed for a second installment well before its premiere. Expect the show to arrive sometime in March 2023.
What will be the plot of 'Halo' Season 2?
With Makee (Charlie Murphy) presumed dead, Cortana taking over Master Chief/John-117 (Schreiber), and Dr Halsey (Natascha McElhone) pretty much safe in Manassas, the direction that 'Halo's taking is anyone's guess. For now, speculations are rife that the Silver team will head to Manassas to see what Halsey can do with the artifact. There's also the storyline of Kwan Ha (Yerin Ha) and Soren (Bokeem Woodbine) who restore parity after killing Vinsher (Burn Gorman). Makee's fate is undecided as well. Last seen, she was shot fatally by Kai (Kate Kennedy) to snap John back to his senses.
'Halo' Season 2 cast
Expect all the major players to return. Schreiber, Murphy, McElhone, Kennedy, Yerin Ha, and Woodbine will surely reprise their roles, as will Olive Gray as Miranda Keyes, Danny Sapani as Captain Jacob Keyes, Shabana Azmi (Admiral Margaret Parangosky), Bentley Kalu as Vannak, Natasha Culzac as Riz are all expected to return as well.
Showrunner/Director
While one of the showrunners, Kyle Killen exited ahead of the debut, Steven Kane, the other head honcho, will not return as the showrunner for the new season. 'Brave New World' creator David Weiner will be taking over as showrunner for Season 2. This would mean some new changes ringing in. Steven Spielberg, Kiki Wolfkill, Frank O'Connor, Bonnie Ross, Justin Falvey, Darryl Frank, Otto Bathurst, Toby Leslie, Scott Pennington, and Karen Richards were credited as EPs and they might all come on board for the new installment as well.
Trailer
There is no trailer from Paramount+ at the moment. But watch this space as we'll keep you up-to-date on every piece of 'Halo' news breaks.