'Gangs of London' Episode 1 Part 2: Why did Ed Dumani kill Finn's driver Jack and make it look like suicide? Spoiler for 'Gangs of London'
Kill one man, and you may have to kill many more. 'Gangs of London' brings bouts of brutal bloodshed as the series begins and it only spirals up. As the second part of the episode begins, Sean Wallace (Joe Cole) tells his kin that his father Finn Wallace (Colm Meaney) still lives in him and lays out a plan for revenge. Meanwhile, Elliot Finch (Sope Dirisu) heads out to the hide-out where Jack O'Doherty (Emmett J Scanlan), the driver of Finn Wallace, is being held with the help of Besmir (Florist Bajgora).
As soon as they enter, Luan Dushaj (Orli Shuka), the leader of the Albanian mafia, catches the two and shoots a bullet into Besmir's head without batting an eyelid. Shocked, Elliot looks on and wonders if he is in trouble. However, Luan says he didn't know Jack was being kept in the basement. "I had no knowledge you had been held in here," he says. Luan lets Elliot go but not without a threat: "Elliot, don't ever come to my place of business." On the way back, Jack reveals that there were two boys in the red car who committed the crime and calls them "f**king nobodies". The bloodied driver doesn't have much time and gives as many details as he can while sitting in the back-seat of a cab. He also spells out the details of the registration plate of the car – G443 SAV. Soon after, the two land at Sean's doorstep where he doesn't believe Elliot and puts a gun on his head.
Elliot then tells him that he is on his side and reveals that "a couple of pikey kids" killed Finn. Not just that, he also mentions the number on the vehicle registration plate. Taking a step back, Sean calms down and allows Elliot to help with their search for the killers. At that moment, the series leaves you wondering if Jack can help trace the Wallace family to the two boys. But, what transpires turns out exactly opposite to what you think.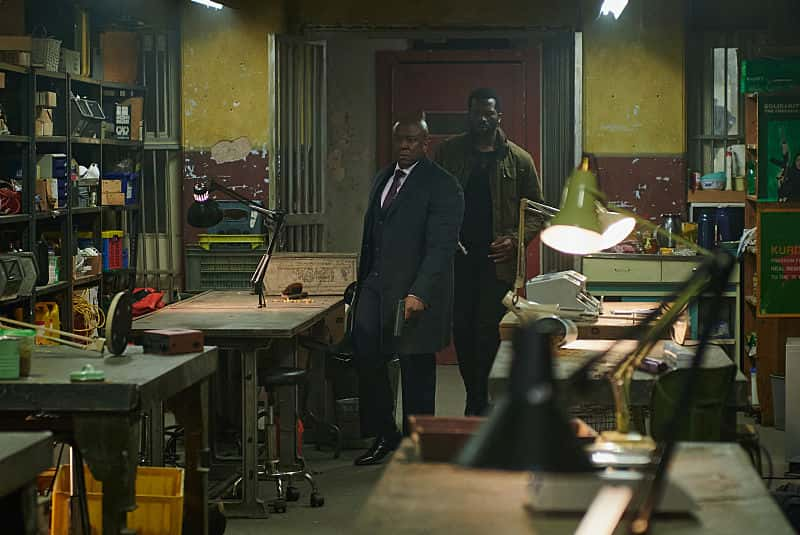 As the episode comes to a close, Ed Dumani (Lucian Msamati) comes to meet Jack and hands him a cup of coffee. "They found money on his body," he quizzes Jack to which the latter replies, "Yeah!" As they recall the events of that tragic night, Ed says, "I'm tired of being the one holding this together..." and Jack replies, "Look Ed, sooner or later they're going to find out... About her, and all of this." Jack then thinks, "F**k man, when they do know, they're gonna think why I didn't tell them." Ed then asks him where you going to take him later and asks what was the plan? He reveals that his drink is spiked and takes out a sharp-edged knife. "For the good of the family Jack," Ed says, as he slits Jack's wrists to make it look like a suicide. He also says, "Believe me, I have no enjoyment in this," and explains his stance.
Why did Ed have to kill Jack? Perhaps it was to protect a secret from reaching the Wallace family's ears. That explains his words: "For the good of the family..." Who did Jack mean when he said "her?" Is there a third person no one knows about? Was Ed having an affair? Jack let Finn die even though he could have saved him. Now, the details he knows could lead to a larger problem. Maybe that's why Ed decided best to take his life. As more secrets are revealed in the next few episodes, we will find out what was the real reason.
'Gangs of London' premieres on AMC Plus on Thursday, October 1, 2020. The first three episodes will air on the premiere date and the rest of the ten-part series will be followed by weekly episodes on Thursdays.