'Fair and Balanced' star Liv Hewson opens up about playing Megyn Kelly's assistant Lily and how she fits into the Roger Ailes story
Liv Hewson plays Lily in the upcoming 'Fair and Balanced,' where she shares most scenes with Charlize Theron's Megyn Kelly.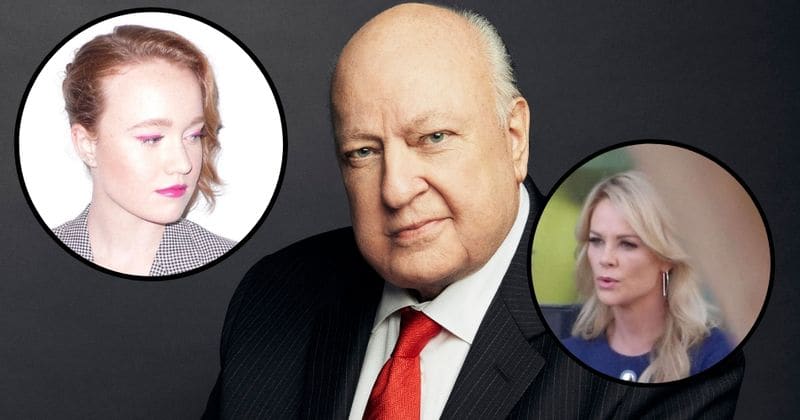 'Fair and Balanced,' one of the most anticipated movies of the year, is centered on the disgraced Fox News founder Roger Ailes and his many altercations with the company's various female employees, including Megyn Kelly. Earlier this month, the photos of Charlize Theron looking like a Kelly clone surfaced on the Internet, giving us a peek at what we can expect from the film.  
In 'Fair and Balanced' Kelly's story will showcase the accounts of the sexual harassment she allegedly endured at the hands of Ailes. Weathering the storm with her in the movie is one of her key assistants, Lily, played by the talented Liv Hewson, who you probably best know as Abby Hammond from Netflix's 'Santa Clarita Diet.' The young star, who goes by they-them pronouns, tells Meaww, "My character Lily is one of Megyn Kelly's key assistants, so I am attached to her throughout the story." 
"I work with her, work for her, make sure she's alright. So my arc in the story is very much attached to Charlize's character and I weather the storm with her," they further elaborate, adding that for the character, they had to undergo some physical modifications and that fans are sure to be a little shocked by their appearance in the movie, much like Theron.  
It looks like the star-studded cast, which includes Nicole Kidman, Margot Robbie, John Lithgow, Allison Janney, Ashley Green, Kate McKinnon and Mark Duplass, will see Theron's Kelly taking the center stage. After all, Kelly is among Fox News' most popular anchors, despite having left the network for a more liberal NBC recently. However, she is currently in the news as NBC is negotiating her exit terms following her controversial comments on blackface on 'The Today Show,' which she made during a Halloween segment in October.  
Kelly has been pretty vocal about the harassment she allegedly faced at the hands of Ailes in the recent past, even going into explicit details in her memoir 'Settle for More.' "I would be called into Roger's office, he would shut the door, and over the next hour or two, he would engage in a kind of cat-and-mouse game with me—veering between obviously inappropriate sexually charged comments (e.g., about the 'very sexy bras' I must have and how he'd like to see me in them) and legitimate professional advice," Kelly wrote in her book.  
She has also spoken about how his barely veiled threats kept her and probably many other of his victims silent: "Roger had made sure I knew the stakes, telling me: 'I don't like to fight, but when I do, I fight to kill.' The message could not have been clearer: 'If you tell anyone, I will destroy you.' " 
Other women whose altercations will be portrayed in the movie are former 'Fox & Friends' co-hosts Gretchen Carlson and Abby Huntsman, news associate producer Kayla Pospisil, current Fox News journalists Ainsley Earhardt,  Jeanine Pirro and Martha MacCallum, among others.  
The film directed by Jay Roach will see Lithgow portraying Ailes.