What would Anna say? Fans upset after Enrique Iglesias shares a passionate kiss with fan in Vegas LAS VEGAS, NEVADA: 'Bailando' singer Enrique Iglesias, 47, was caught passionately kissing a fan and grazing her buttocks during a meet and greet in Las Vegas on Friday, September 16, much to the surprise of his fans. The singer had two shows scheduled back to back in Sin City.
One lucky lady got a mouthful of Enrique while snapping a selfie with him as his security looked on. The Spanish icon is in a very high profile and long-term relationship with ex-tennis star Anna Kournikova since 2001. They share three children together, four-year-old twins Lucy and Nicholas, and a two-year-old daughter, Mary.
READ MORE
Enrique Iglesias makes 2-year-old daughter Masha dance in adorable video that's melting millions of hearts
Enrique Iglesias and Ricky Martin team up for first time for North American arena tour commencing this fall
When the fan came up to the stage to take a photo with Enrique, he started smooching her cheek. The fan took him up on the romantic gesture, proceeding to lock lips with him as they awkwardly pecked at each other. It seemed as if he tried to dodge lip-to-lip contact, but they did kiss, and he also grazed her booty a little, although it is hard to tell if this was on purpose. Anyhow, Enrique felt comfortable enough to post it on his Instagram.
"Friday night in #LASVEGAS @resortsworldlv see you tonight!!!! axs.com/enriqueinvegas," he captioned the video.
Fans haven't taken lightly to the smooch, however casual it might have been. Many are questioning why he would kiss someone so passionately when he is well known to have a long-term romance with Anna, the mother of his children.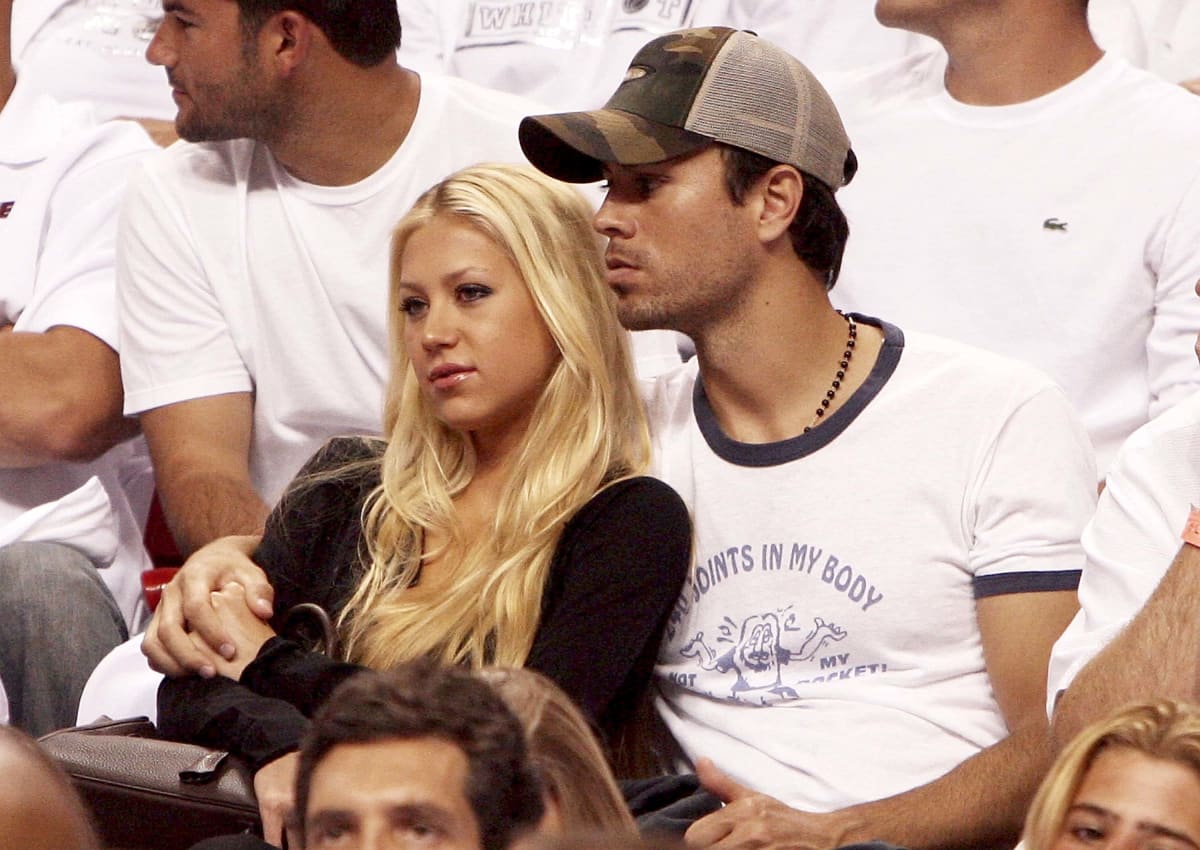 "I would be angry if I was his wife it was too much kiss and in the mouth that's very personal," someone commented on his post. Another quipped, "ANNA Wants To Know Your Location."
"What happens in Vegas, stays in Vegas," someone said. "If I was his partner, I would grab this woman by her hair lol," wrote another.
Enrique is still known to be linked to Kournikova, albeit the non-traditional relationship has often perplexed fans. He did post her pictures on Instagram giving her a shoutout on mother's day with a caption, "Happy Mother's Day ! To all the Mothers around the world, You rock"