Elton John's abandoned bride says he 'drunkenly' broke up with her just weeks before their wedding In 1970, Linda Hannon was preparing to be married to Elton John — known as Reg Dwight back then — when their wedding plans were called off by the singer just weeks before the big day.
Their wedding cake had been ordered and the register office was also booked, but Linda was jilted by John. The devastating development took place only months before John had his first ever big hit 'Your Song'. He then went on to become one of the biggest selling artists ever and now has a fortune estimated to be worth £300million.
On the other hand, his rejected bride Linda is now 75 years old and is a divorced mother of three making around $45,000 per year by working as a doctor's office manager in Dallas, Texas. As reported by Mirror, Linda still has her engagement ring and revealed, "We were a month away from the wedding when he drunkenly woke me up and told me it was off."
"Then he called his stepfather to come and get him. He walked out and that was it. I was so shocked. I loved him very much, and I thought he loved me," she added. When Linda looks back, she realized there were warning signs before he chose to call off their wedding. Just weeks before the wedding, John had made a half-hearted suicide attempt.
Linda recalled finding him with his head in their oven but he had left the kitchen window open and also kept the gas knob low. At the time of the incident, John had said that it was because his music career was moving a bit too slow for his liking. It was after a night out with his songwriting partner Bernie Taupin and singer Long John Brady that he decided to call the wedding off.
"John Baldry and Bernie took Reg out for drinks at the Bag O' Nails club in Soho and got him roaring drunk. They told him to call off the wedding, insisting he was going to ruin two lives, his own and mine," Linda shared.
After the couple got engaged, they had moved in together and as Linda says, "We had furniture on hire purchase. We didn't have much money. I paid for everything. We went everywhere by bus. We were happy, or so I thought. I don't think Reg actually proposed, we just discussed getting married and talked about wedding plans. I went out and bought my own ring. Reg was absent. I still have the ring, it's a garnet, which is my birthstone, with diamonds around it."
Since their split, Linda says they have never been in contact. "Reg and I have never been in communication since he woke me up to say he was leaving. His stepfather arrived with a truck and moved him out. I read somewhere that Elton paid me off. I've never received a dime from him. If we'd married, maybe I wouldn't be sitting here in Dallas, still working as a doctors' office manager at 75."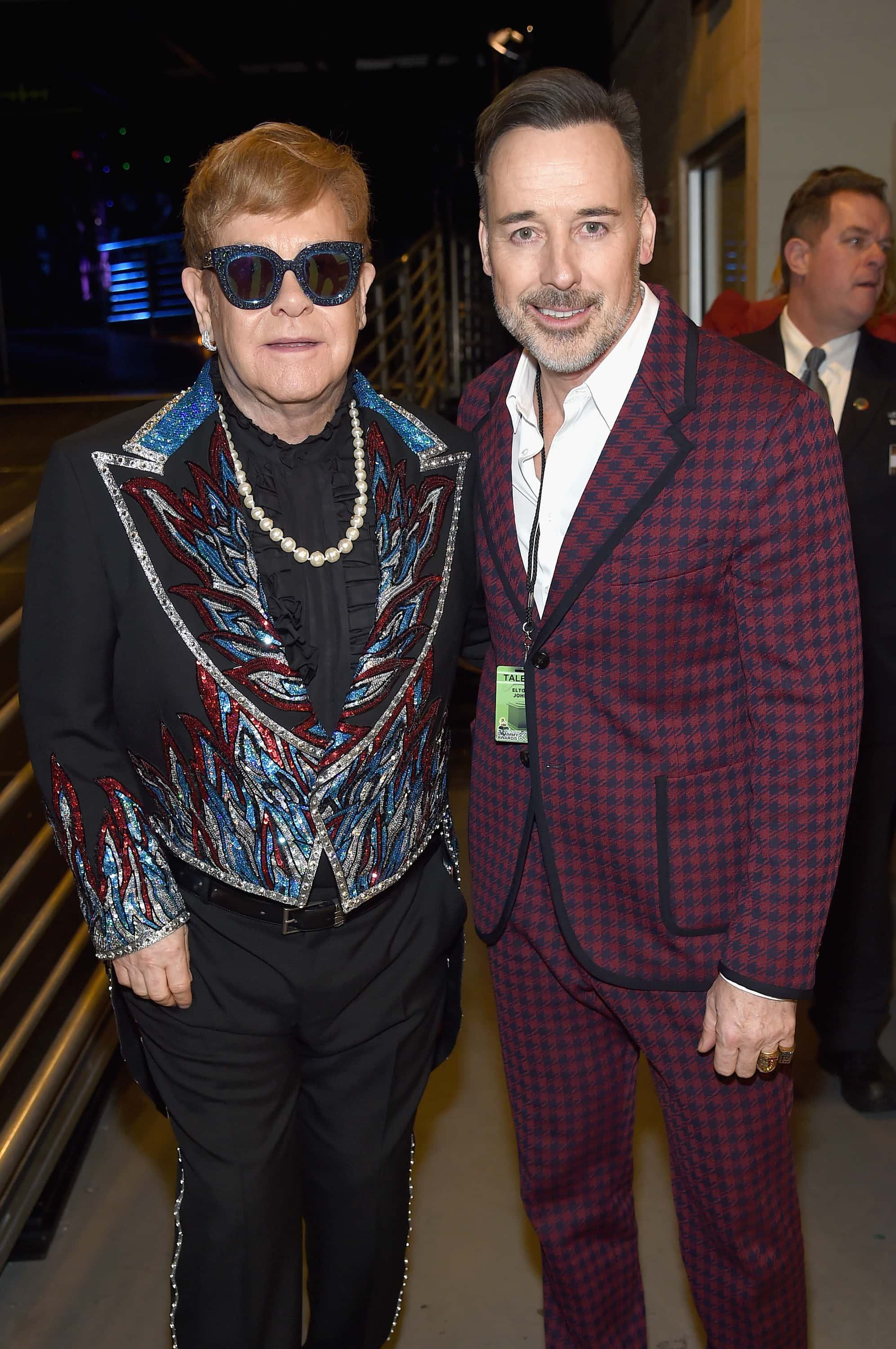 John, who is currently 72 years old, married Renate Blauel in 1984 but ended up getting divorced four years later when he came out as gay. In 2014, he turned his civil partnership with David Furnish to marriage. The couple has two children: 8-year-old Zachary and 6-year-old Elijah.
Share this article:
Elton John abandoned bride broke up weeks before to be wedding Linda Hannon david furnish husband