Dominic Cooper and Ruth Negga break up after 8 years together
While the volatile love story between Jesse and Tulip continues on The Preacher, Dominic and Ruth say their romance has run its course. Dominic Cooper and Ruth Negga (Getty Images)
We don't know if our hearts can take any more celebrity break-ups this week. First, we learned that Channing Tatum and Jenna Dewan are parting ways "amicably," and Page Six reported that Ruth Negga and Dominic Cooper are breaking up.
'The Preacher' co-stars have been dating for eight years and their chemistry off-screen has fueled their performances in the AMC show. The volatile romance between their characters Jesse and Tulip is half the reason we watch the show. While they will still continue to play these roles when the show returns with a season 3, we wonder if the passion between the characters will have the same intensity.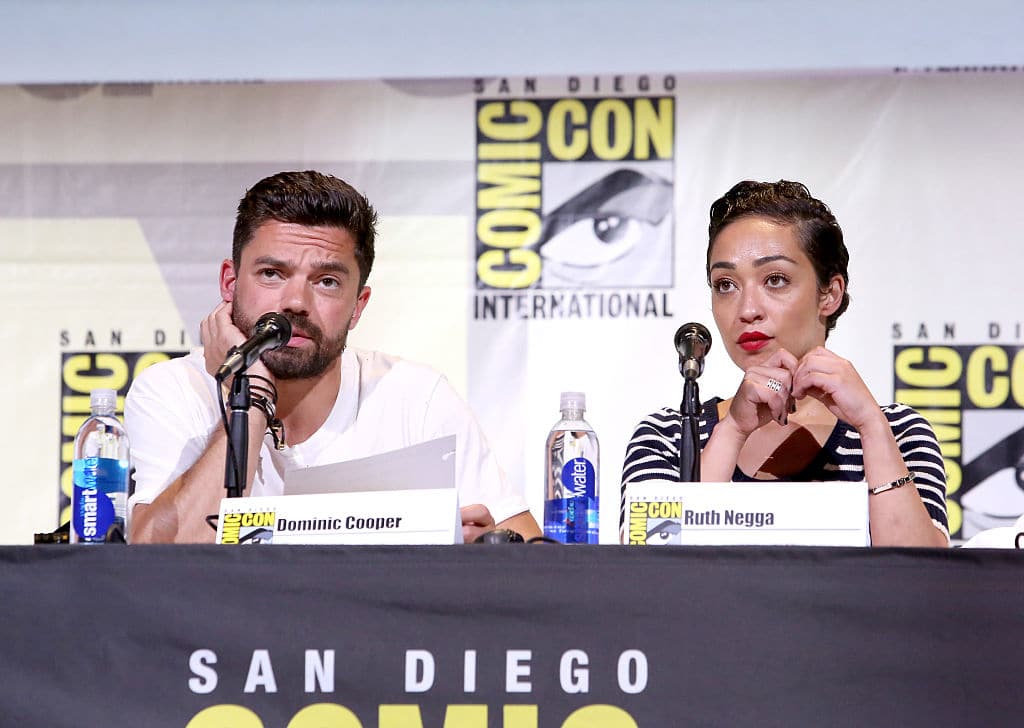 According to reports, the couple who met while working together on the National Theatre production of Phedre in London in 2009, splitting up amicably. We should have seen it coming, considering the last time Ruth, 36, and Dominic, 39, were photographed together in December.
An interview that Ruth gave The Edit in July 2017 makes us wonder if a change in perspective towards family is what drove the couple apart? Ruth had said at the time, "By the time you're in a great relationship, it's like, oh, I'm 35. S***. So, there is part of your thinking that is: 'Do I want kids? When? If? How?''
The Academy Award-nominated actress further added, "It's there, all the time, preoccupying me. And that's not being an actor, it's being a woman." Ruth is not the only alleged ex Dominic will work with this year. He will be seen romancing his other former girlfriend Amanda Seyfried in the upcoming sequel of 'Mama Mia!' It was while shooting for the original that they two fell in love.