'A sad loss': Dolly Parton hopes Lisa Marie Presley and her father are 'happy together' after death NASHVILLE, TENNESSEE: Dolly Parton hopes Lisa Marie Persley is happy reuniting with her father Elvis Presley after death. In a recent interview in Nashville amid the launch of her new Duncan Hines cake mixes, the 76-year-old singer opened up about the unexpected death of Lisa calling it "a sad, sad loss." "That was a sad, sad loss, and when I had made my statement that I just wanted to send my sympathies to Priscilla 'cause I can only imagine, but I knew he'd be waiting for her," she told referring to her Instagram statement she released soon after learning about Lisa's death.
She continued, "I thought, 'Well, Elvis is there waiting for her,' and we just all love that family and just wish them the best, but that was a sad, sad loss. Hopefully they are up there being happy together, and hopefully Priscilla will find some peace through the love that we all have for her." Parton posted a note on Instagram for Priscilla Presley, the mother of Lisa, after the tragic death of the singer-songwriter. "Priscilla, I know how sad you must be. May God comfort you at this time," she wrote last week. "Elvis, I know how happy you must be to finally have her home and to have her back with you. Lisa Marie, may you rest in peace. We all love all of you," she added, as per Entertainment Tonight.
RELATED ARTICLES
Lisa Marie Presley: Frantic 911 call on night of cardiac arrest reveals Danny Keough's bid to save singer
Lisa Marie Presley's 'deeply traumatized' twins will not return to Calabasas home where their mom died
Lisa, 54, died on January 12 after being hospitalized following a cardiac arrest two days prior to attending the Golden Globes with Priscilla and 'Elvis' star Austin Butler. Her mother said in a statement, "It is with a heavy heart that I must share the devastating news that my beautiful daughter Lisa Marie has left us. She was the most passionate, strong and loving woman I have ever known."
It was previously revealed that Graceland, the legendary mansion that originally belonged to Elvis and generates $56 million in revenue annually will be given to Lisa's three kids. Upon inheriting her father's vast fortune at the age of 25, Elvis' daughter was earning over $100 million from his estate and businesses every month. The Graceland estate brought in more than $4,000 a month for Lisa while the Elvis Presley Enterprise brought in an estimated $104,000 a month.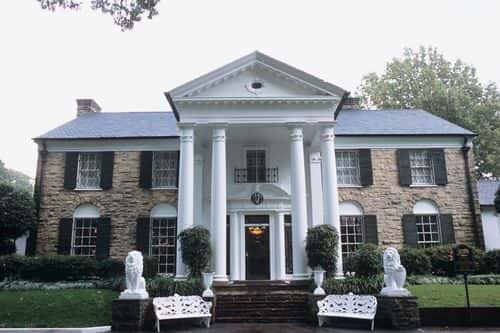 Elvis, born in Mississippi and raised in Memphis, Tennessee, purchased Graceland in 1957 when he was just 22 years old. Lisa became the sole heir to the 1939 home and surrounding property when the rock star died in 1977. In 1982, Priscilla, who divorced Elvis in 1973, turned the faltering estate into a tourist attraction. There were 3,000 visitors on the estate's opening day. It is now the second busiest tourist attraction in the country after the White House and the Biltmore Estate, as per DailyMail.
Share this article:
'A sad loss': Dolly Parton hopes Lisa Marie Presley and her father are 'happy together' after death