Deven MacNair gets candid about her grueling battle against "wigging" and "blackfacing" in the stunt industry Deven MacNair is a renowned stuntwoman who is working hard to bring the #MeToo movement to the Hollywood stunt community and industry. She has been making headlines for her sex-discrimination lawsuit in the first official legal challenge against the practice of 'wigging.'
'Wigging' is a process which involves sidelining stuntwomen while stuntmen put on wigs and dresses so that they can double for actresses. This bizarre scenario is very common in the industry and is widely accepted, something which Deven is dead against and disgusted by.
Deven speaks to Meaww and shares that women get to work a rare few days in a year and this is not even enough to cover health insurance which is why many stuntwomen do not have health insurance. She recalls how she was unable to believe her eyes when she saw 'wigging' happening right in front of her. The first two times, she did not say anything but by the third time, she was determined to speak up and question why stuntwomen were not being hired.
As a result of voicing her opinions, she stopped getting any work as a stunt performer and has been hired only three days over a period of two years. Deven, who now works as a stunt coordinator, gets hired directly by the producers and directors, making it easier to be heard. Of which she says: "To be honest, the stunt coordinator position comes with immediate respect."
"The stunt coordinators are first and foremost about safety, and when it comes to safety, they don't want to do anything without the stunt coordinators position," Deven adds.
Deven spoke about the aftermath that came with standing up to a socially accepted malpractice and shared that, "All I did was say where is the stuntwoman? We have people dying on sets, we have people getting sexually assaulted by stunt coordinators, and all of that for whatever reason does not seem as controversial or career ending as what I did. People get hurt on sets all the time but once they have healed, they are allowed to work again for the most part and I did not say anything offensive, I just asked where was the stuntwoman?"
In response to her innocent question, Deven was accused of being a horrible 'stunt driver' and was shocked at the bizarre response that she received. "What does that even have to do with it?" Deven exclaimed. She was also met with a lot of vicious attacks by various men and says that this was the time when she fully understood the meaning of the word 'gaslighting.'
She recalled how men started to call her and tell her to "stop doing this for the drama" and that she was being dramatic. They even went to extent of saying that she was not even present on the set that day and that she was lying about the entire situation. She was eventually able to stand up for herself and clap back at the men stating that she was the one present on the set when none of the men were.
"Men were calling me and had the audacity to tell me that I am incorrect and that I was not there, meanwhile they weren't. And I know that because I was on set that day," Deven shared. "It can really mess with you," Deven added.
She highlighted the evident difference in treatment for men versus women and revealed that some stuntmen are able to pay their bills and mortgage off of doubling for women and that they work more like women than actual women do themselves. "It is literally that we have the audacity that we want to work," Deven continued. However, there has been a small change in the industry, and there is support. However, "It is so small, that I still haven't worked," she shared.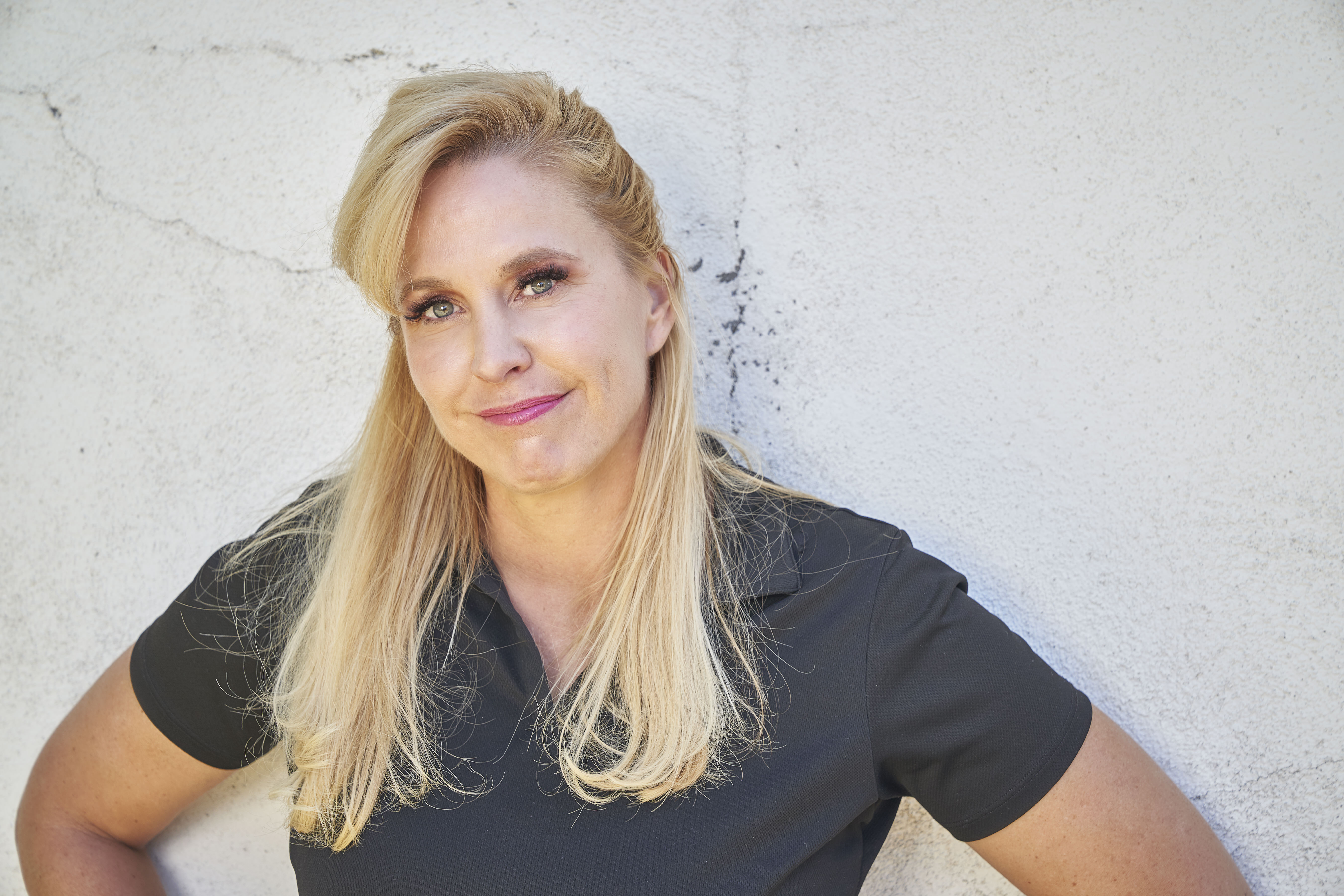 Deven has also been trying to bring in the #MeToo movement into the stunt community and said, "MeToo is about Sexual Harassment in the workplace my case is regarding Gender discrimination --- but they do overlap for sure." She spoke about how she chose to speak up because she was "disgusted" with what was going on. "In the stunt community, we knew this going on. No one in the stunt industry is saying I am crazy, they're all agreeing that this is happening- that this is what we do, we black face and we wig men to play women, and blackface white people to play black people, this is how it works in stunts," Deven explained.
"What the MeToo movement has helped for me and the cause is people not in the stunt industry are disgusted by these practices," Deven shared. She added that it has been nice to know that there is some support out there.
When it comes to looking at the future of the industry and what constitutes good change, Deven shared that in the past year, "there are film festivals where if your crew is not 50% female, they will not accept your film and that is another amazing movement happening. There are more women on set, there statistically less sexual assault, and women get to pay their bills," she added.
MacNair also recalled working with a director earlier this year who was absolutely lovely. She shared that she met him at a party where he told her how he was looking at four stunt coordinators for a project but was insistent that he work with Deven given her experience and qualifications. The director also mentioned to Deven that he had read an article about a woman's fight against sex discrimination in the industry, only to be surprised that Deven was the same woman the article mentioned.
In Deven's mind, this is what constitutes change- when people start becoming aware of such kinds of situations and problems. Given that Deven's lawsuit is turning into a multi-million dollar one, she further explained that the right gender is not hired on a regular basis and it has been going on for a while. Earlier, stuntmen would actually share pictures of themselves blackfaced or wigging.
However, once Deven raised this issue, a lot of the stuntmen are refraining from sharing photographs and are hiding the pictures which clearly means that they are doing something wrong. When it comes to these socially accepted malpractices, a lot of departments on set are aware of these practices- Hair and makeup are aware of this, the wardrobe is aware of it, as is the camera department and the production team.
When it comes to staying on top of the game and training, Deven shares that one must be prepared for weird case scenarios, something which all stuntmen and stuntwomen are trained for. She also revealed that taking dance lessons is something which helps to work on your spacing, timing, and understand how to work with a partner.
Deven is hoping that the industry will start to change and hire women for the roles that they are more than capable of doing. "At the end of every day, I have to make sure that I can sleep peacefully at night and my conscience has to be clear every night," Deven explained.
Share this article:
Deven MacNair Wigging black facing practices stunt community and industry gurelling battle opinions