'Deep State' season 1 review and spoilers: Promises much, but leaves a lot to be desired
'Deep State' claimed to be an espionage thriller that was different from the rest. It succeeded, but not in a good way.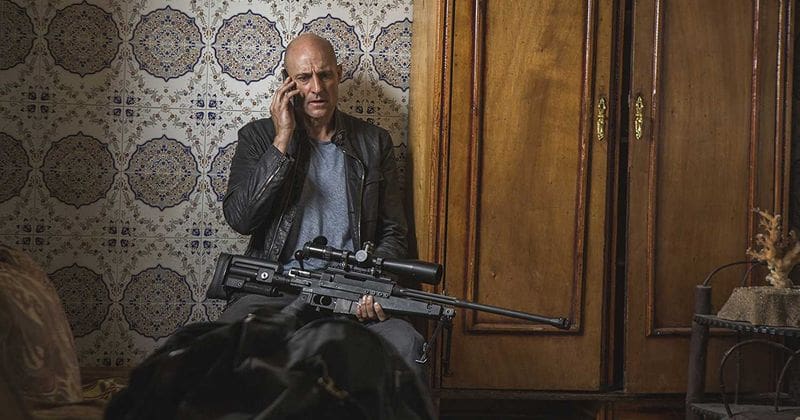 Possible spoilers ahead.
Each decade sees one particular brand of television series come to the fore and dominate the airwaves. In the 90s, it was sitcoms such as 'F.R.I.E.N.D.S,' 'Seinfeld,' 'The Fresh Prince of Bel Air,' 'Full House,' Home Improvement,' and many more. In the 2000s, it was often the broody, dark dramas that got their time in the sun, whether it was 'The Sopranos,' 'House,' 'Mad Men,' or 'Dexter.'
With the second decade of the 21st century, that trend shifted towards espionage thrillers, no doubt aided by the NSA scandal that rocked the U.S, as well as the unprecedented success of 'Homeland.' The Claire Dane-starring spy thriller was impeccable in its plotting, character developments, and casting, with the added intrigue of a show exploring the possibility of an American soldier turned into a terrorist making it one of the most well-received shows, critically and commercially. Unsurprisingly, several further shows have attempted to copy and paste the formula hoping for similar success, and while few make a reasonable name for themselves, most end up as cheap knock-offs with little identity of their own. 'Deep State' in somewhere in the middle.
Review
Produced by Endor Productions for the Fox Networks Group of Africa and Asia, the series is its first-ever commissioned script outside the United States. It stars Mark Strong as Max Easton, a former field agent for British Intelligence Service MI6 who has been out of the spy business for 10-odd years and has now started a family in an idyllic retreat in France. But events conspire to pull him back into the mire and as he goes about trying to right the wrongs, he finds himself as a pawn in a game that's being played by some powerful forces. 
Deep State is a term that became a buzzword in the deep recesses of the interwebs amongst alt-right provocateurs who claimed that the government was a sham and that its decisions were practically controlled by a group of shadowy billionaire overlords with endless influence. While there may be a kernel of truth in these claims, the aftermath of the 2016 elections saw the word bandied around as an excuse for everything — terrorist attacks (a popular theory claims 9/11 was orchestrated by George W Bush), school shootings, or even economic slowdowns. So much so, that the word became a parody of itself. Unfortunately, with a cringe-worthy tagline of 'Husband. Father. Assassin,' 'Deep State' does not get off to a good start.
But first, the positives. In Strong, the series has one of the most talented leads in the industry. Having cut his teeth in celebrated movies such as 'Zero Dark Thirty,' 'The Imitation Game,' and 'Kingsman: The Secret Service,' one could argue that Strong is too big for the show. Nonetheless, he goes about his job with little fuss. Cold, expressionless, and stoic throughout 'Deep State' — whether he's playing with his two daughters or torturing middle-easterners by pulling out their fingernails — Strong makes us believe he's a battle-hardened veteran who has seen pretty much everything to see and takes no pleasure in carrying out orders. His demeanor is best summed through footballer Mario Balotelli's quote: "Does a postman celebrate when he delivers the mail?"
In Alistair Petrie as George White, the rotten Head of Section at MI6, Anastasia Griffith as CIA Agent Amanda Jones, and Joe Dempsie as MI6 field agent Harry Clarke who is following in father Max Easton's footsteps, 'Deep State' also has a talented ensemble of supporting actors who put in commendable performances of their own. And while his screentime is limited to a few odd appearances here and there at the end of the season, a special mention to Pip Torrens, who as always, brings a characteristic vivacity and panache to whatever role he plays.
As much one would be loathed to admit it, action sequences are a part and parcel of espionage thrillers and directors Robert Connolly and Matthew Parkhill have given life to the ones in 'Deep State.' There are sequences when certain bits are overdone — Max piecing together a homemade bomb from a broken microwave in the 30 seconds it takes for the police forces to break into the house in episode 1 comes to mind — but for the most part, they are quite aesthetically pleasing.
If there is a criticism, it could be how, like most other such series in the genre, there's that scene where the protagonist is non fatally shot and they give us a close up of the removal of the bullet from the wound and the stitching up process that follows. 'Deep State' has not just one such scene, but two. Two. We get it, the hero is a tough guy but is it necessary to portray that by pandering to such tired cliches? 
Casting and action sequences aside, it's the character development and numerous meandering subplots that let 'Deep State' down. Its attempts to weave in multiple converging storylines are mediocre, and the sudden abandonment of its non-linear style of narration after the first few episodes is equally questionable. The end result is that what should have felt simple, instead feels convoluted and confusing.
Most of the show's characters feel generic as well, but the biggest victims of the writers' apathy are arguably Lynn Renee's Anna Easton, Max's wife, and her two daughters. Over 95% of their presence in the show is them being terrified of MI6 cronies on their tail and the other 5%? Being unnaturally happy when Max heroically comes to their rescue every few episodes. Max's character isn't exempt from some dubious writing either. For someone whose character is an agent supreme and highly-trained killer and the so-called epitome of competency, he sure makes it easy for Anna to find out about his secretive past by conveniently leaving all the clues in one single place.  
Despite its flaws, 'Deep State' has been renewed at Epix and one would hope that the creators and directors choose to focus and build on the positives, however few they may be, for the upcoming second season. Though it will be genuinely intriguing to see how they build on a story with such an open and close ending. 
Talking Points
#1 Anastasia Griffith: The unsung hero 
If you've successfully managed to make the audience hate both you and your character, then you can consider your part to have been a success, and Anastasia Griffith's Amanda Jones was easily the most dislikable character in the show. Power-hungry, hypocritical, corrupt, and conniving, Amanda was quite abhorrent, and her affiliation to the shady CIA only served to deepen your hatred towards her. For a show that involved its fair share of terrorists, assassins, and stuck-up, cocky executives, that is quite a remarkable feat, wouldn't you say?
Her achievement is made all the more incredible when you consider the fact that, during her interview with us, she revealed how this was her first major role in a television series after giving birth to her son. In the same interview, she had also spoken about her being away from the cameras for nearly two years and how she had felt "very uncomfortable" while reading the source material for her character because of the element of realism it carried with it.   
#2 Pip Torrens set for more significant role in season 2?  
As you may have gleaned from the review, Pip Torrens played a small but significant role in the first season as one of those behind the scenes silently affecting major administration decisions in the U.S government and the CIA. In the end, Max would thwart his plan to rile the tensions between the US and Iran to the point of a war, but the finale teased he would possibly make a comeback in the second season. His interaction was limited with Griffith, and with the latter now in a lofty position in the CIA, one can reasonably expect for him to wean his influence on her quite a bit more. After all, the puppet has to always do the master's bidding. 
#3 What's going to happen to Max Easton?
Season 1 ended with Max brandishing a recorded confession as a threat against Griffith's Amanda Jones and Torrens' William Kingsley to free his family and bring an end to his mission. We saw him returning to his home in the French countryside, enjoying a day at the pool with his daughters. But both Harry and Leyla (Karima McAdams) were a picture of disgust and disappointment after learning of the decision to not hand over the tape to the US Senator, possibly deciding that they would take justice into their own hands. Season 2 could thus see the pair landing in trouble over their vigilante mission and Max being called back into action once again to save his own son and prospective daughter-in-law. 
Disclaimer : The views expressed in this article belong to the writer and are not necessarily shared by MEAWW.