Chris Noth sex assault allegations: Here's what to know about accusers Zoe and Lily Trigger Warning: Sexual assault, graphic descriptions
Two women came forward to level sexual assault accusations against Chris Noth. The actor has been in the news since the beginning of this month after featuring on 'And Just Like That' and the death of the character he plays on the December 9 episode led to varying reactions among fans. A week later, The Hollywood Reporter published a piece featuring allegations by the women who were triggered by watching Noth onscreen on 'Sex and the City' reboot series and decided to come forward with their respective stories. They alleged that they were sexually abused by the actor a decade apart from each other.
Noth's accusers are identified only by their pseudo names - Zoe and Lily. This is to protect their privacy. Both of them approached THR separately, months apart from each other. None of them know each other and they weren't aware there could've been another alleged victim. Both women told the outlet that they were compelled to come forward after promotions and press reports of Noth reprising his role in 'And Just Like That' started doing the rounds which acted as a trigger and stirred up memories of incidents that occurred with them sometime in Los Angeles in 2004 and New York in 2015, respectively.
READ MORE
#MeToo: Where are all the sexual harassers and predators now
Is Kim Woojin canceled? Ex-Stray Kids star uses alleged sex assault victim's tweet in promo
What to know about Noth's accusers Zoe and Lily?
Zoe's account
There's a glaring similarity in the accounts that both Zoe and Lily provided to the outlet. Noth allegedly charmed them into a conversation, invited them to his apartment and then raped them in front of a mirror. Zoe, then 22, had moved to LA for work in 2004 at a high-profile firm that regularly did business with Noth and other A-listers. "He would walk by my desk and flirt with me. He somehow got my number from the directory and was leaving messages on my work phone. My boss was like, 'Mr. Big's leaving messages on your voicemail," she said. The former boss confirmed listening to "kind of flirty" messages that Zoe had received adding it wasn't alarming that Noth had acquired a much younger Zoe's number as it was "peak Sex and the City" and "he was like a God to us."
Noth lived in New York but also owned an apartment at a West Hollywood building at the time. He invited Zoe to the pool at the building and she took up the offer. She showed up along with her best friend from college and the trio spent some time in the jacuzzi. It was during this time that Noth chatted up Zoe asking her all sort of questions about her major and wanting to know more about what she studied. He then showed a book to her, saying he was reading with hopes of doing a project based on the material. After some time, Noth got up to leave citing a call he had to make, but left the book behind and asked Zoe to bring it back to the apartment after she'd taken a look at it.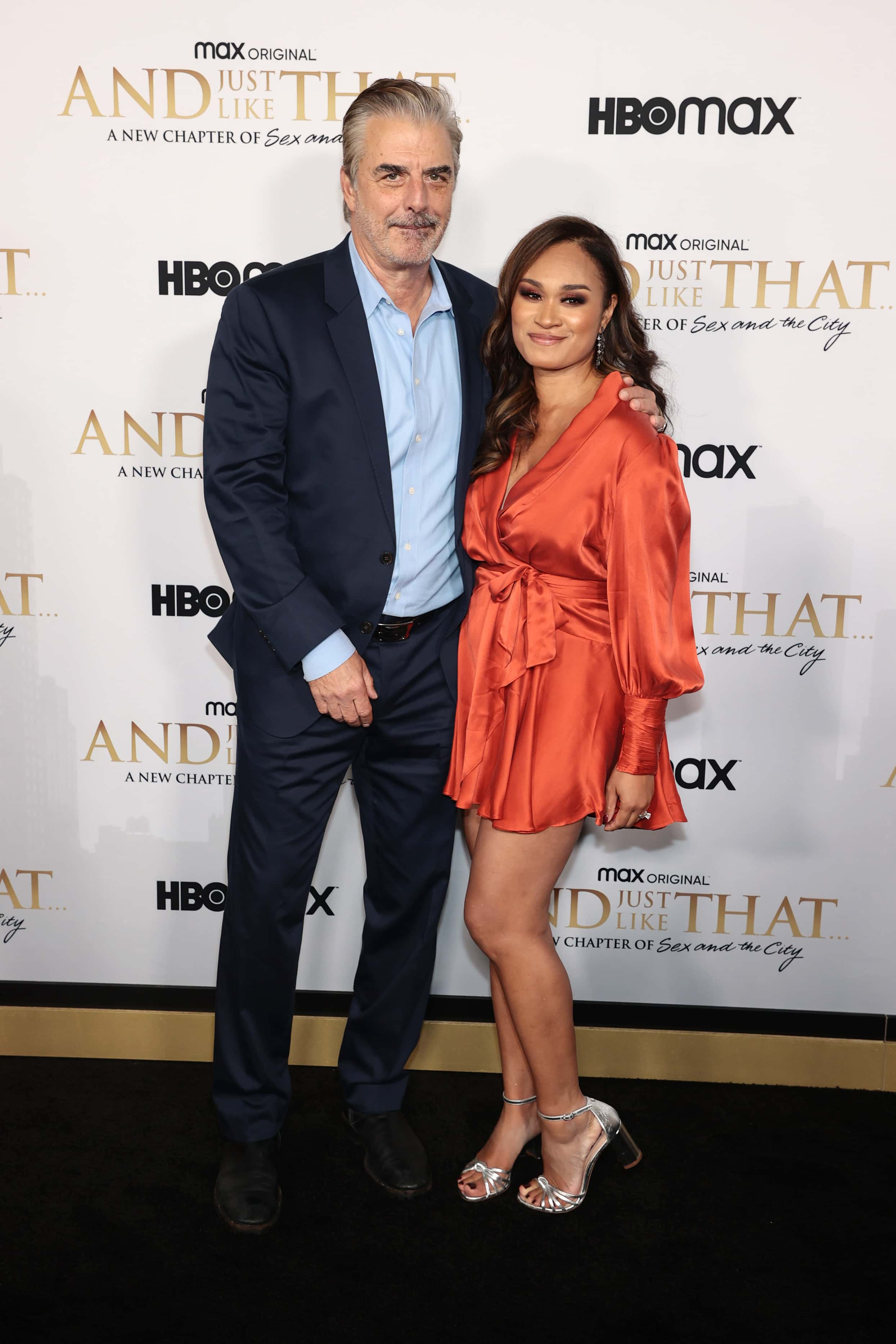 Once at the apartment, Noth kissed her as she stepped through the door and Zoe kissed him back in that moment. She then stepped back and voiced out that she needed to go back to her friend. But she says he then pulled her toward him, moved her to the bed, took off her shorts and raped her from behind as she faced a mirror. "It was very painful and I yelled out, 'Stop!'" she says. "And he didn't. I said, 'Can you at least get a condom?' and he laughed at me." After the ordeal was over, Zoe realized there was blood on her shirt. She went back to her friend's apartment, who noticed she was visibly shaken and just different. They then went to Cedars-Sinai where Zoe told staff she was assaulted. She said she required stitches.
Later that day, Zoe called her boss to tell her she was attacked by Noth. "I was driving behind where Soho House is now, and I think I stopped and pulled over because it was so horrible," her ex-boss said. "She was very upset, kind of in shock. I was in shock." She didn't talk about the incident to anyone at Zoe's request. "I was 25 at the time. It was a lot. I didn't know what to do," she said. Zoe then sought treatment at UCLA Rape Crisis Center and Julie Banks, the clinical director confirmed she was treated at their center in 2006 without addressing the situation.
Lily's account
Lily worked as a server in the now-shuttered New York nightclub No.8 in 2015 where she met Noth for the first time. "He was hitting on me, for sure. I was flattered. I knew he was married, which is shameful of me to admit," Lily said who was 25 at the time, Noth was 60. He asked her out to dinner at Il Cantinori, the same place where Carrie Bradshaw threw her 35th birthday party. When she reached the place at the designated time, the kitchen had closed and they hit the bar for drinks where she got a little drunk but not to the point of blacking out. Noth had asked her a lot of questions about her career in journalism at this point.
They hung out at the bar till closing time and Noth suggested they could pull a nightcap at his apartment which was nearby. He boasted about his whiskey collection they could sample. "I thought, 'We're going to drink whiskey and talk about his acting career.' It sounds so stupid." Lily said they listened to some music and he tried to make out with her which she "cautiously entertained." She said, "He kept trying and trying and trying, and I should have said no more firmly and left. And then the next thing I knew, he pulled down his pants and he was standing in front of me," adding that he thrust his penis in her mouth.
Lily said she reminded him he was married and had kids. "He said marriage is a sham. Monogamy is not real." Shortly after, "He was having sex with me from the back in a chair. We were in front of a mirror. I was kind of crying as it happened." After it was over, "I went to the bathroom and put on my skirt. I was feeling awful. Totally violated. All of my dreams with this star I loved for years were gone." Lily's friend Alex confirmed receiving a call where the former sounded "pretty hysterical" and confided Noth "pretty forcibly" had sex with her. Alex advised calling the police but Lily said she didn't want to pursue a case against the actor.
Noth sent a voicemail to Lily which she remembers as him saying, "I had a nice time and would really appreciate it if you wouldn't talk to your girlfriends. If we could keep this between you and me, that would be great." They continued to exchange texts that year and it was mostly Noth asking Lily out which she continued to dodge. In one of the texts reviewed by THR, Noth wrote, "By the way I have to ask did you enjoy our night last week. I thought it was a lot of fun but I wasn't quite sure how you felt." Lily replied, "Hmm…I certainly enjoyed your company. Great conversation. Not to go into specifics over text message, but I did feel slightly used… Perhaps this is better as a phone conversation but I can't talk at the moment." In another he wrote, "If you do want to have a drink later it doesn't have to be at my place…although I have the best whiskey. Come have a drink with me before I leave [town]. Oh mysterious one… where did you go." Noth has issued a statement which says the encounters with these women were "consensual" and he "did not assault these women".