#MeToo: Where are all the sexual harassers and predators now Bill O'Reilly (April 1, 2017)- Accused of sexual harassment by multiple women
O'Reilly, who was fired from Fox, has launched and made a brand out of BillOReilly.com, where he continues to be a voice of conservative Americans. Very active on social media, O'Reilly posts photos of his corgi regularly, and tries to sell his merchandise, premiere membership to his website and his book 'Killing the SS.' Moreover, he continues to have a high-profile job in the media as the host of 'Bill O'Reilly's No Spin News' on Newsmax TV.
Sean Hannity (April 21, 2017) - Fox News guest says she was blacklisted from the show after she refused to go to his hotel
Hannity, who has ferociously supported other men accused of sexual assault, including Roger AIles, Bill Shinem, Bill O'Reilly, continues be the host of radio talk show 'The Sean Hannity Show' and 'Hannity', on Fox News.
R Kelly (July 17, 2017) - Accused by three sets of parents of holding their daughters in an 'abusive cult'
One of the biggest best-selling R&B artists of all time, R Kelly, has been on the receiving end of many accusations from misdemeanor to the sexual assault of minors. In the metoo movement, he has been accused of running an "abusive cult" where he controlled the sexual behavior of multiple women, which he has denied. The Time's Up Women of Color movement called for a boycott of Kelly's music in May 2018, after which Spotify announced they were going to stop promoting or recommending Kelly's music. Following this Apply music and Pandora said they would no longer feature or promote his music. However, he continues to thrive in his field, with comedian Dave Chapelle labelling him "king of R&B" in December 2018.
Eric Bolling (August 4, 2017) - Accused of sending unsolicited photos of male genitals to his colleagues
Despite losing his cushy job at Fox, Bolling has landed himself another show called 'AMericA,' which has been described as "a casual, engaging show, taped at the Washington Court Hotel's lobby bar." The show airs on CRTV, a subscription video on demand network made up of leading conservative voices, and its almost like the allegations never existed.
Roman Polanski (August 15, 2017) - Accused of sexually abusing and raping minors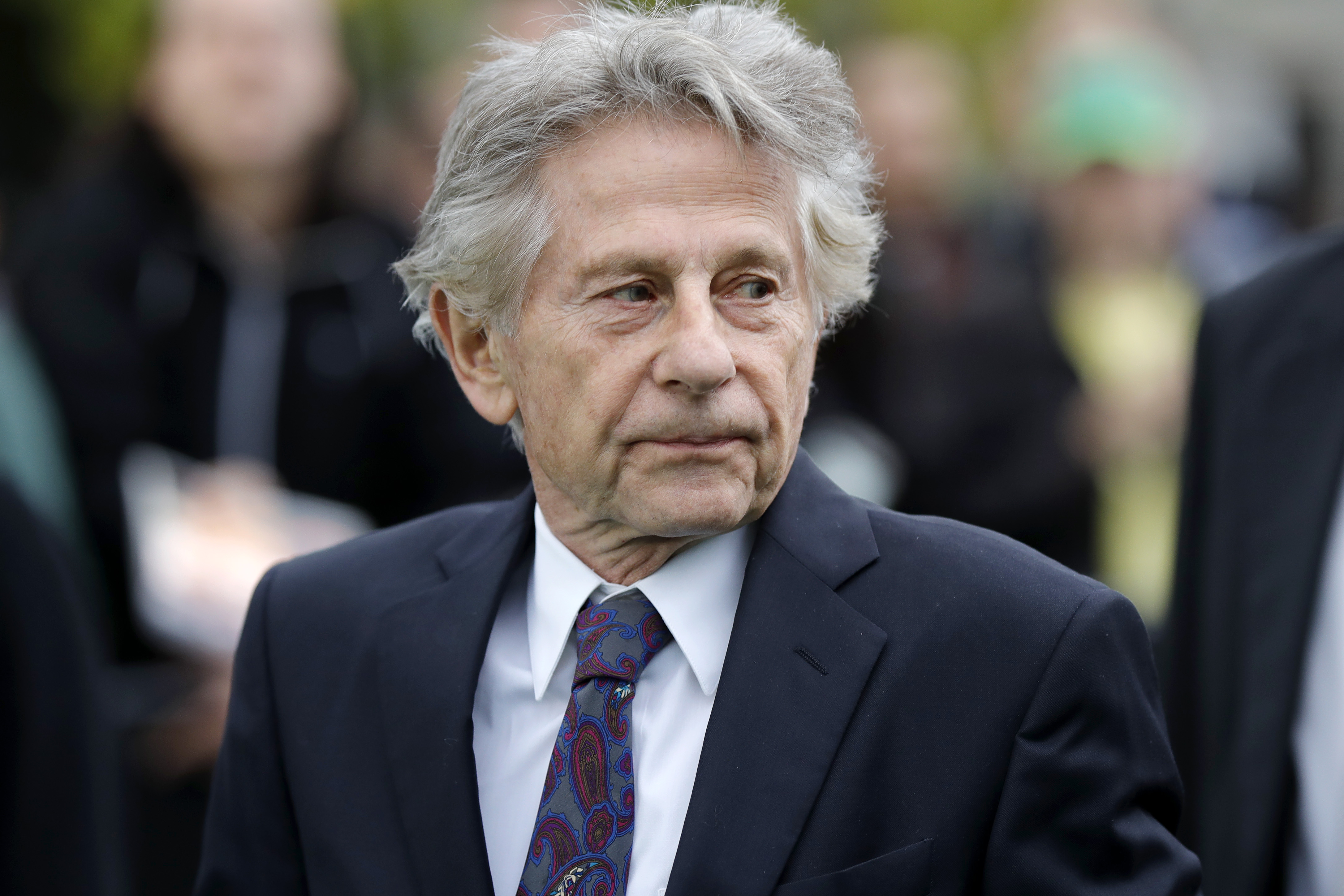 The film director, producer and writer was arrested for the rape of a 13-year-old model as early as 1977, after which he has been accused by multiple women of rape and sexual abuse when they were minors. He has pleaded guilty to statutory rape, but fled the United Stated while awaiting sentencing and has been a fugitive from the criminal justice system since 1978. In 2018, in light of the metoo and timesup movements, the Academy of Motion Picture Arts and Sciences voted to expel Polanski from its membership.
Charles Payne (September 18, 2017) - Accused of rape by a political commentator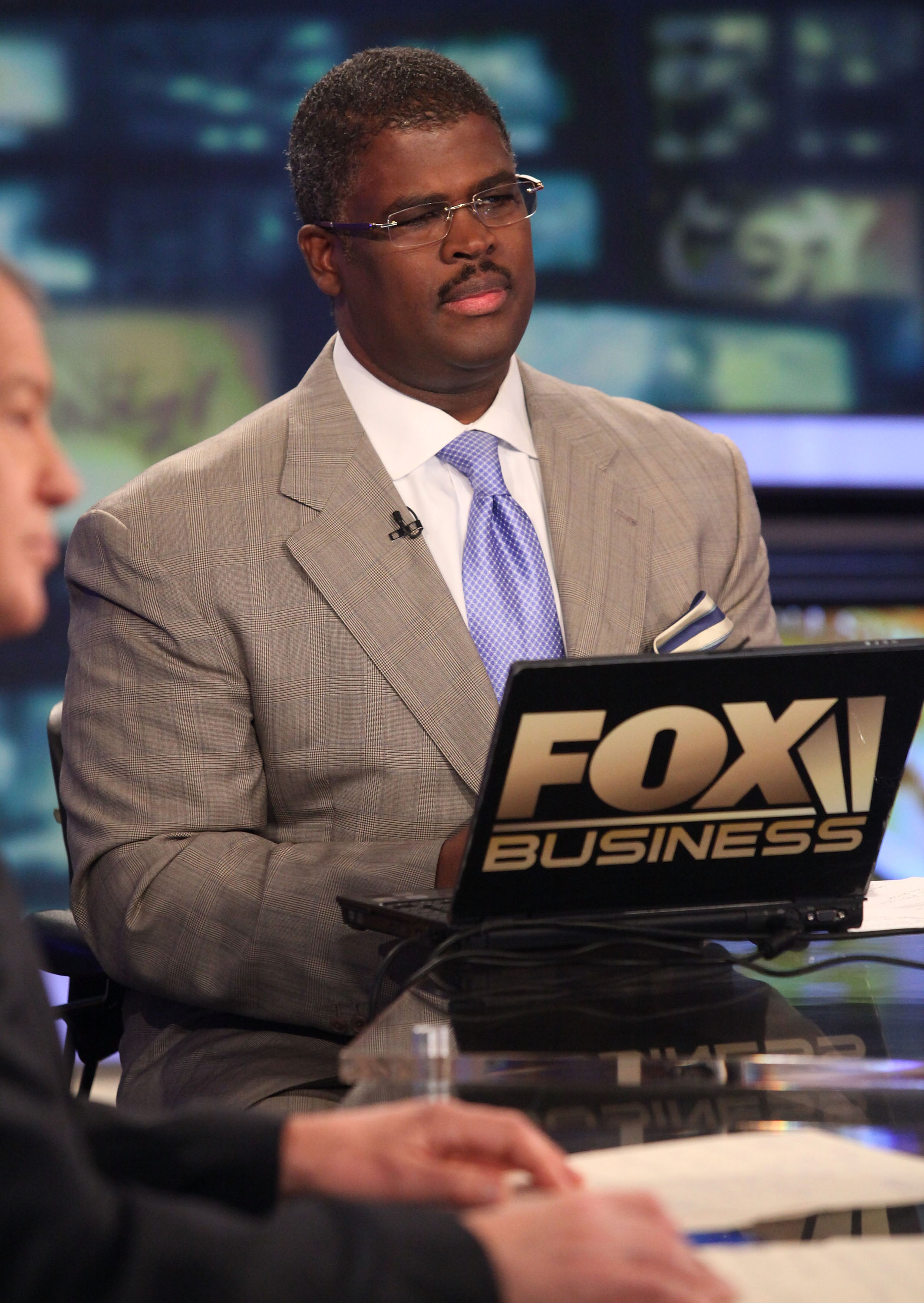 The Fox news contributor was accused of rape by political commentator Scottie Nell Hughes. However, when she reported her experience, Fox retaliated against her. "In July of 2013, I was raped by Charles Payne. […] In July of 2017, I was raped again by Fox News," said Hughes while recollecting her experience. Despite getting suspended by Fox News, Payne returned to work after an investigation.
Harvey Weinstein (October 5, 2017) - Accused by over 80 women of sexual assault, abuse and rape
In many ways Weinstein was the face of the metoo movement in 2017, after being accused by over 80 women of various levels of assault and abuse. Even as late as December 2018, women have been coming forward with claims of assault. Weinstein has been fired from the Weinstein Company and ousted from the Academy of Motion Pictures Arts and Sciences. His days now are spent in the court battling the many charges against him. Considering he was a huge name in Hollywood and had a say and stake in almost everything that happened in the industry, his take down was considered a huge win for victims all over.
Nelly (October 7, 2017) - Accused of sexual assault and rape
The rapper was first accused of rape in October 2017, for which he was booked into a Des Moines, Washington, jail, but was released from custody without charge after his attorney claimed the charges were "clearly false." In January 2018, he was accused yet again of sexual assault, after which the police said they were making an attempt to get in touch with the woman who made the claims. He continues to perform and make music, having performed in Denver and San Francisco in December 2018.
Ben Affleck (October 10, 2017) - Two women have accused him of groping them
The Oscar winner was accused of groping by two women who interviewed him. Having been a close ally of Weinstein, Affleck faced a lot of heat at the time. In lieu of an apology he said, "What I was accused of, by a woman, was touching her breast while I gave her a hug. I don't remember it, but I absolutely apologize for it. I certainly don't think she's lying or making it up," during his appearance on 'Late Show With Stephen Colbert' in November 2017. Affleck's career certainly does not seem to have been affected by this whatsoever, having gone on to play Batman in 'Justice League' that very year.
Roy Price (October 12, 2017) - Accused of sexual harassment by a woman
Amazon producer Isa Dick Hackett of 'The Man in the High Castle' and 'Philip K. Dick's Electric Dreams' accused Price of sexually harassing her at the 2015 San Diego Comic-Con. After the allegations, Price's fiancée, Lila Feinberg, called off their wedding and he was asked to resign from his position as the head of Amazon Studios.
Lars von Trier (October 17, 2017) - Accused of verbally and physically harassing women
The multiple-award winning filmmaker has been accused of harassment by many women, especially his leading ladies. Björk, who issued a public statement regarding his harassment said, "When I turned the director down repeatedly he sulked and punished me and created for his team an impressive net of illusion where I was framed as the difficult one." Nicole Kidman, who worked with von Trier on 'Dogville' said, "I think I tried to quit the film three times because he said, 'I want to tie you up and whip you, and that's not to be kind,'" adding that when they sit for dinner he would get drunk and abusive towards her. von Trier continues to be regarded as one of the best filmmakers, recently making the Matt Dillon starrer 'The House that Jack Built'
Chris Savino (October 19, 2017) - Accused of sexual harassment by multiple co-workers
Twelve female employees at Nickelodeon accused Chris Savino, the creator and showrunner of the animated series 'The Loud House,' of sexual harassment, and even of blacklisting women who refused to be in relationships with him. He has since been fired from Nickelodeon.
James Toback (October 22, 2017) - Accused by 395 women of sexual harassment over a period of 40 years
Accusations against Toback go as early as 1989, when an issue of Spy magazine detailed how Toback would "hang out on the streets of the Upper West Side in New York City, and approach women." He would tell them he was a Hollywood producer and invite them to meet privately to talk about appearing in one of his films. Rachel McAdams, Selma Blair and Julianna Moore are among the 395 women who have accused him of sexual harassment over a period of 40 years, and all have been denied by Toback. He is yet to be prosecuted because Los Angeles County prosecutors refused to press charges against him and in most cases the statute of limitations had been crossed. However, he has been dropped by his agent, and he has not made a movie since 2017's 'The Private Life of a Modern Woman.'
Ethan Kath (October 24, 2017) - Accused by many women of sexual assault when they were minors
Co-founder of the Canadian electronic music band Crystal Castles, Ethan Kath was accused of rape and physical and psychological abuse by former bandmate and singer Alice Glass. However, an attorney representing Kath denied the accusations and told Pitchfork, "These sickening and vile allegations are an attempt to injure my client's reputation and in turn hurt actual victims of abuse." Although Kath sued Glass for defamation, his suit was dismissed by the court. Since then, more women have come forward claiming he abused them when they were minors. In December 2017, Toronto police launched an investigation into Kath.
Mark Halperin (October 25, 2017) - Accused of sexual harassment by multiple women
Journalist and political analyst Mark Halperin has been accused by over a dozen women of sexual harassment, which allegedly included pressing his genitals against some of the women, masturbating in front of one and grabbing another by the breasts while conversing. While Halperin has denied most of the allegations against him, NBC News said he would no longer return as the senior political correspondent and HBO announced that a planned miniseries featuring him has been terminated. As of January 2018, he was also fired by Showtime Network, NBC and MSNBC.
Kevin Spacey (October 29, 2017) - Accused of sexual harassment, assault and making sexual advances on minors
The once-beloved actor was first accused by actor Anthony Rapp of making sexual advances towards him when he was 14. After this, numerous men accused Spacey of harassment and assault, while many others in the industry came forward to say that Spacey's wrongdoings were an open secret. Following the allegations, Netflix broke off all ties with the 'House of Cards' star, and he was replaced by Christopher Plummer in the Ridley Scott film 'All the Money in the World.' Post the allegations, however, the film Spacey shot for well in advance, 'Billionaire Boys Club,' was released. On December 24, 2018, the same day on which the sexual assault charge against him was announced, Spacey released a bizarre video titled 'Let me be Frank' where he asked people to "wait for evidence".
Jeremy Piven (October 31, 2017) - Accused by multiple women of sexual assault and harassment
Best known for his role as Ari in 'Entourage,' actor Jeremy Piven has been accused of "predatory behavior" by multiple women. After the initial accusations by actress Ariane Bellamar, Piven took a voluntary polygraph test, in which he denied all the allegations, and passed with "no signs of deception." Following that, an extra who worked on 'Entourage' also alleged Priven of groping her breasts and genitals, and pushing her against a wall, after which more women with shared experiences came forward. Piven continues to call all allegations "works of fiction." CBS cancelled Piven's show 'Wisdom of the Crowd' in November 2017 partially due to the allegations and partially due to the low ratings. He will be seen in the 2019 comedy-drama 'All-Star Weekend' starring Jamie Foxx and Robert Downey Jr.
Andy Dick (October 31, 2017) - Accused of groping and harassing men and women
Andy Dick has had a problematic career for many years, where despite getting arrested for suspicion of sexual battery, exposing a minor's breasts in public and multiple accusations and charges of sexual abuse and misdemeanor since as early as 1999, he continued to do well in the industry. In June 2018, he was charged with misdemeanor sexual battery and battery charges for allegedly groping a woman in April. However, since the advent of the metoo movement and the widespread awareness and communication regarding sexual misconduct, he has been fired from two films for these reasons and has not had a project since 2017's 'Sense8.'
Dustin Hoffman (November 1, 2017) - Accused of sexual harassment and assault by multiple women
The once-beloved actor Dustin Hoffman has been accused of sexual misconduct by multiple women, including one woman who said she was 17 when Hoffman sexually harassed her and forced her to give him foot massages in New York. Many others have accused him of exposing his penis, inserting his finger in their vagina and pulling their clothes off. Comedian and political commentator John Oliver called Hoffman out during an interview at a screening of 'Wag the Dog' where he also reacted to the actor's PR-friendly response to the allegations. "It's 'not reflective of who I am' — it's that kind of response to this stuff that pisses me off." In response, Hoffman got defensive about being considered a predator without a trial. He is yet to comment on most of the allegations.
Brett Ratner (November 1, 2017) - Accused of sexual assault and harassment by multiple women
Director and producer Brett Ratner has been accused of sexual misconduct by actresses Olivia Munn and at least five other women. Ellen Page revealed that she felt violated by Ratner when he outed her as gay at a cast and crew meet and greet for 'X-Men: The Last Stand.' The allegations against him vary from masturbating in front of non-consenting women, walking into the washroom without invitation while someone was showering and rape. In November 2017, Ratner announced he was "[stepping] away from all Warner Bros.-related activities," after which Warner Bros. revealed they would not renew a $450-million co-financing deal with Ratner. The company also cut ties with his production company RatPac-Dune Entertainment following this.
Danny Masterson (November 2, 2017) - Accused of rape by multiple women
The actor who became a household name as Hyde from 'That 70s show,' has been accused of rape by multiple women, all of which have been denied by Masterson. The Los Angeles Police Department has launched an investigation into the rape allegations, which allegedly occurred in the early 2000s. "Yesterday was his last day on the show, and production will resume in early 2018 without him." Masterson stated he is "obviously very disappointed in Netflix's decision to write my character off of The Ranch." He has also been dropped as a client by United Talent Agency.
Ed Westwick (November 7, 2017) - Accused by multiple women of sexual assault or rape
The British actor was accused of sexually inappropriate behavior by three women - Kristina Cohen, Rachel Eck, and Aurélie Wynn. Westwick issued a statement wherein he claimed the allegations were "unverified and provably untrue," when the scenes involving him in the BBC miniseries 'Ordeal by Innocence' were re-shot with Christian Cooke. In July 2018, it was reported Westwick would not be prosecuted for the alleged offences, because the witnesses could not provide information that would "enable the prosecution to prove either incident beyond a reasonable doubt." 'White Gold,' which also featured him, had halted production of season 2 until further notice following the allegations against Westwick, but recommenced in November 2018 and is set for release in 2019.
Jeffrey Tambor (November 8, 2017) - Accused of sexual harassment and misconduct by multiple women
The veteran actor was initially accused of sexual misconduct by his former assistant, Van Barnes, following which actress Trace Lysette and makeup artist Tamara Delbridge came forward with their stories of harassment as well. Following the allegations he was let go of from 'Transparent,' the show which won him multiple awards. Consistently denying the allegations, Tambor issued a statement on November 19, in which he revealed he has always had anger management issues, but has never crossed the line of harassment. The team at 'Arrested Development,' however, supported him and has retained him on the roster, while his on-screen wife Jessica Walter said in a New York Times cast interview that Tambor had verbally harassed her. He has a movie 'Magic Camp' coming out in 2019.
Russell Simmons (November 9, 2017) - Accused of rape, sexual assault, or battery by multiple women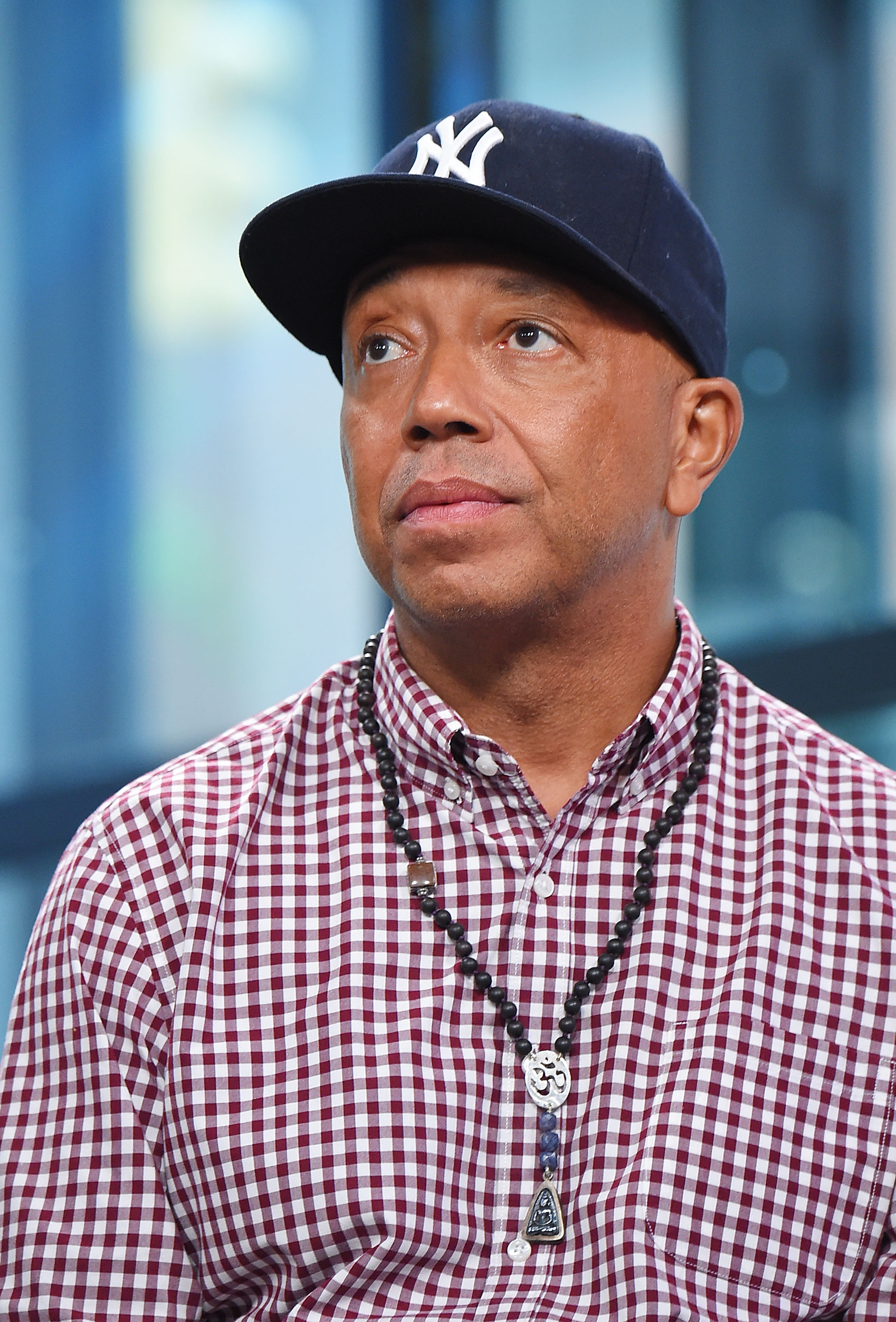 The Def Jam Recordings co-founder Russell Simmons has been accused of sexually assaulting women, with model Keri Claussen Khalighi and writer Jenny Lumet saying he assaulted them in 1991. Khalighi also accused Ratner, one of the others accused of rape in the metoo movement of watching the encounter despite her begging for his help. Terry Crews accused Simmons of asking him to reconsider his own allegations against film executive Adam Venit. Seven women have accussed him of sexual harassment and assault, while five others have accused him of rape. However, Simmons maintains that he has "never had a sexual encounter that was not consensual or lawful." Jennifer Jarosik, a filmmaker who alleged Simmons of raping her dropped her lawsuit after it was dismissed with prejudice.
Louis C.K. (November 9, 2017) - Accused of sexual harassment by multiple women
Louis CK, one of the most sought after comedians at the time, was outed as a sexual predator in November 2018, where multiple women revealed he behaved inappropriately with them, including masturbating in front of them without consent and while on phone with them. Admitting to the allegations, CK said he wanted to take some time off to grow. After many of his shows were cancelled and networks cut all ties with him, CK returned to perform at a New York comedy club after a nine-month sabbatical, where he made fun of the Parkland shooting survivor students, the usage of them/they pronouns and the mentally challenged. Since it came just a couple of days after Spacey's bizarre comeback attempts, the self-victimization of straight white males was not lost on any of us.
Steven Seagal (November 9, 2017) - Accused of sexual harassment and threatening multiple women
From 1996 to 2010, multiple women accused Seagal of sexual harassment or assault, among whom Portia de Rossi detailed the circumstances in which Seagal assaulted her during a movie audition during the metoo movement. Many allegations followed, including the one in March 2018, when Regina Simons publicly claimed that in 1993, when she was 18, Seagal raped her at his home when she arrived for what she thought was a wrap party for the movie 'On Deadly Ground.' Los Angeles County District Attorney's office acknowledged it was reviewing a potential sex abuse case involving Seagal. Meanwhile he has two movies set for release in 2019 - 'Above The Law 2' and 'Under Siege 3'
Jann Wenner (November 10, 2017) - Accused by multiple people of sexual harassment or assault
Many men and women have accused Wenner, the co-founder and publisher of Rolling Stone, of sexually harassing and assaulting them, while some others accuse him of subjecting them to unwanted advances or touching. He continues to work at Rolling Stone and no known legal action has been taken against him.
Andrew Kreisberg (November 10, 2017) - Accused by multiple people of sexual harassment including unwanted kissing and touching
Best known as the creator of some of the most popular and empowering television series 'Arrow', 'The Flash', 'Supergirl', and 'Legends of Tomorrow', Kreisberg was accused of sexual harassment by 15 women and 4 men. On November 10, he was suspended from his role as showrunner of these shows, and he was fired from all Warner Bros. Television's projects on November 29, 2017.
Mark Schwahn (November 13, 2017) - Multiple women have accused him of sexual harassment and manipulation
Schwahn, best known as creator, head writer and executive producer of 'One Tree Hill' and more recently 'The Royals,' was accused of sexual harassment by TV writer Audrey Waushope. She claimed herself and her female writing partner were sexually harassed by him while working on 'One Tree Hill,' a claim which has been backed by the female cast members of the show, including Hilarie Burton and Daneel Harris. They too accuse him of harassment. Further, the cast members of 'The Royals' also accused him of the same, after which 25 female cast and crew members released an open letter in which they claimed that all of them had been subject to sexual harassment by him. Following this, Schwahn was suspended and later fired from 'The Royals' and has not booked a project after that.
Jesse Lacey (November 13, 2017) - Accused by two women of sexual misconduct, which occurred when they were minors
The vocalist and rhythm guitarist for alternative rock band Brand New, Lacey was accused of sexual misconduct by two women, who alleged that he was inappropriate with them 15 years prior, when both of them were minors and he was in his mid-20s. In response to the allegations, Lacey apologized publicly on Brand New's Facebook page and admitted that he is a sex addict and that he had sought treatment for it over a decade before the allegations were publicly made.
Ron Jeremy (November 15, 2017) - Accused by multiple women of rape and sexual assault
The popular adult film star ranked as No. 1 in AVN's "50 Top Porn Stars of All Time" has been accused of sexual assault by multiple women, including adult industry performers such as Ginger Lynn, Kendra Sunderland and Jay Taylor. Many allegations also point to fan conventions where he reportedly groped and inserted his fingers into attendees without their consent. After the allegations surfaced, Jeremy was banned permanently from Exxxotica's shows and Free Speech Coalition, an industry trade group, rescinded its Positive Image Award that it had originally presented to him in 2009.
Murray Miller (November 17, 2017) - Accused of sexual assault by a woman who claims to have been a minor at the time
The producer, writer and filmmaker, who has been a part of huge shows such as 'King of the Hill,' 'Girls' and 'American Dad!', Miller was accused of rape by actress Aurora Perrineau. She filed a report with the LA Sheriff's Department alleging that he raped her in 2012, when she was 17. However, they declined to file charges against Miller. Lena Dunham, the creator of 'Girls' and a vocal supporter of the MeToo and TimesUp movements said on December 2017 she did not believe Perrineau's assault allegations claiming she had "insider knowledge," but a year later, in December 2018 she issued a public apology to the actress and retracted her previous statment.
Charlie Rose (November 20, 2017) - Accused by multiple people of sexual harassment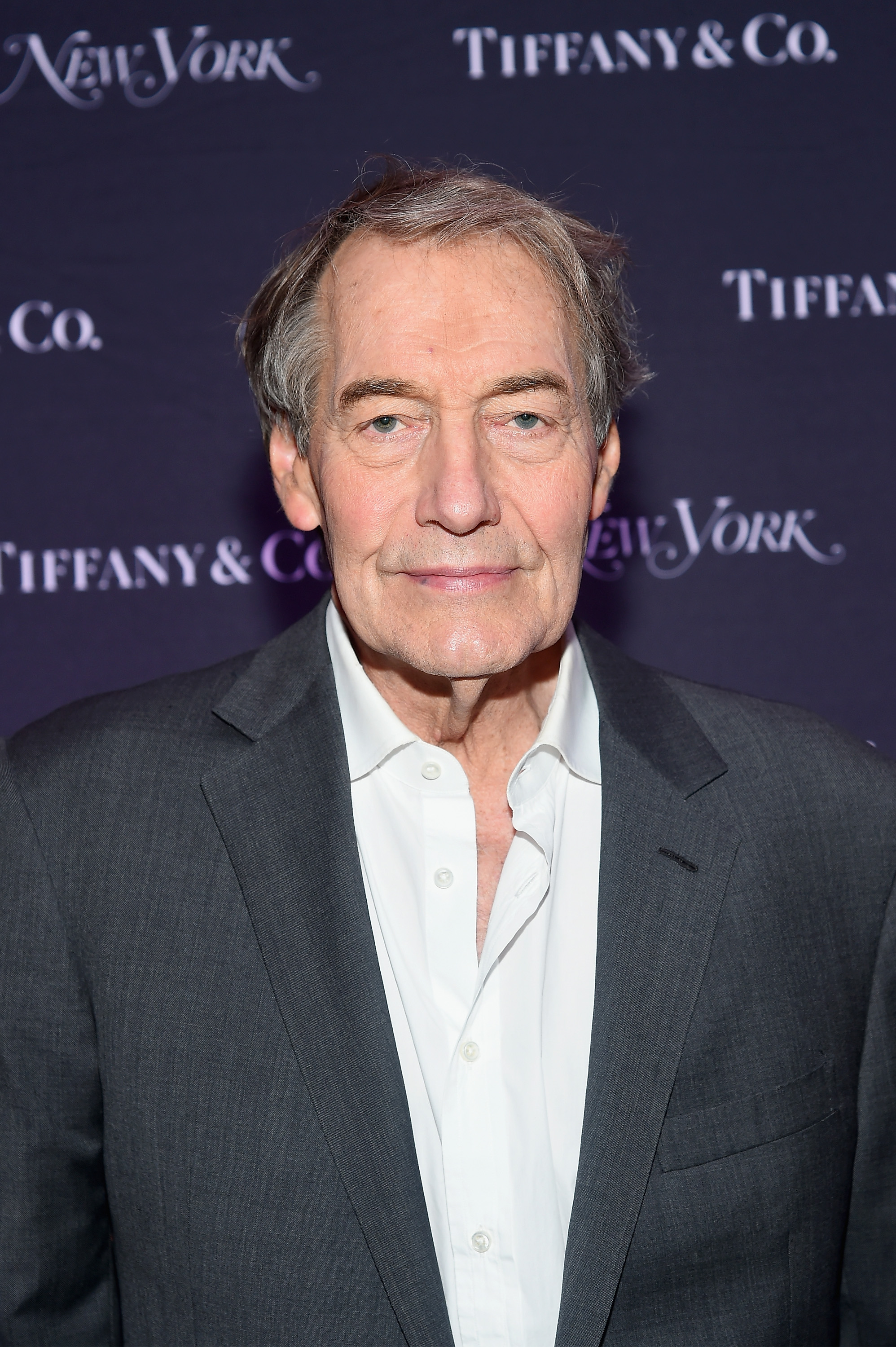 World-renowned television host Rose was accused of groping, fondling, making lewd remarks and phone calls to at least 35 women, some of whom also alleged he asked them to be naked for him. The accusations were made based on events from the late 1990s to 2011. Following the allegations, Rose was fired from CBS, PBS, and Bloomberg. Although he initially issued a statement partially acknowledging his misdoings, by accepting his "insensitivity," on August 31, 2018, he filed for permission to dismiss the lawsuit against him, claiming the women were exploiting the MeToo campaign.
John Lasseter (November 21, 2017) - Accused by multiple people of habitually sexually harassing women
Lasseter, the CEO of Pixar and Walt Disney Animation Studios, has been accused of workplace sexual misconduct, which allegedly included "grabbing, kissing, making comments about physical attributes." His habitual harassment was reportedly so well-known that Pixar hired "minders who were tasked with reining in his impulses." After Lasseter was called on his misconduct during the metoo cleansing, he acknowledged his "missteps" and announced he was taking a six-month leave of absence, which turned into a consulting role with the company until the end of 2018, at which point he left Disney. On January 9, 2019, he was hired as the head animation for Skydance, leading many metoo activists to say that it is a "horrible message to the women at Pixar who stood up and told their truths about their experiences"
Matt Lauer (November 29, 2017) - Accused by multiple women of sexual harassment and assault
Lauer was accused by an unidentified female NBC employee of sexually harassing her during the 2014 Winter Olympics in Sochi, Russia, which allegedly continued even after they returned to New York after the event. Lauer was fired by NBC News immediately, because they believed that it was not an isolated incident. Many other accusations against Lauer were made public in the following days, including that of 'Today' show production assistant Addie Zinona, who said that her consensual relationship with Lauer in June 2000 was an "abuse of power" on his part. Lauer who no longer works at NBC has also been divorced by Annette Roque, his wife of 20 years.
Bryan Singer (December 4, 2017) - Accused by multiple men of raping or sexually assaulting them when they were minors
Singer, a director, producer, and writer, was accused of sexual assault and misconduct back in 1997, when a 14-year-old extra and other minors working on 'Apt Pupil' alleged that he asked them to film a shower scene for his personal use. However, the lawsuit against him fell through due to insufficient evidence. He has been accused on sexual assault many times, and was called out in the 2014 documentary 'An Open Secret.' Author Bret Easton Ellis alleged his former partners have attended underage sex parties hosted by Singer and another director Roland Emmerich, and many allude to him for the culture of child sexual abuse in Hollywood. Although he was fired from 'Bohemian Rhapsody' he was credited as the director. He continues to be the executive producer of 'The Gifted.'
Ike Taylor (December 11, 2017) - Accused by a woman of sexual harassment
Taylor, a former American football corner-back, used to work as an analyst for NFL Now and other shows on the NFL Network. He was accused of sexual assault and various forms of sexual behavior by a former NFL Network wardrobe stylist, which included sending her a video of him masturbating in the shower. He has since been suspended by the NFL Network.
Tavis Smiley (December 13, 2017) - Accused of using his power to engage in sexual relationships with his subordinates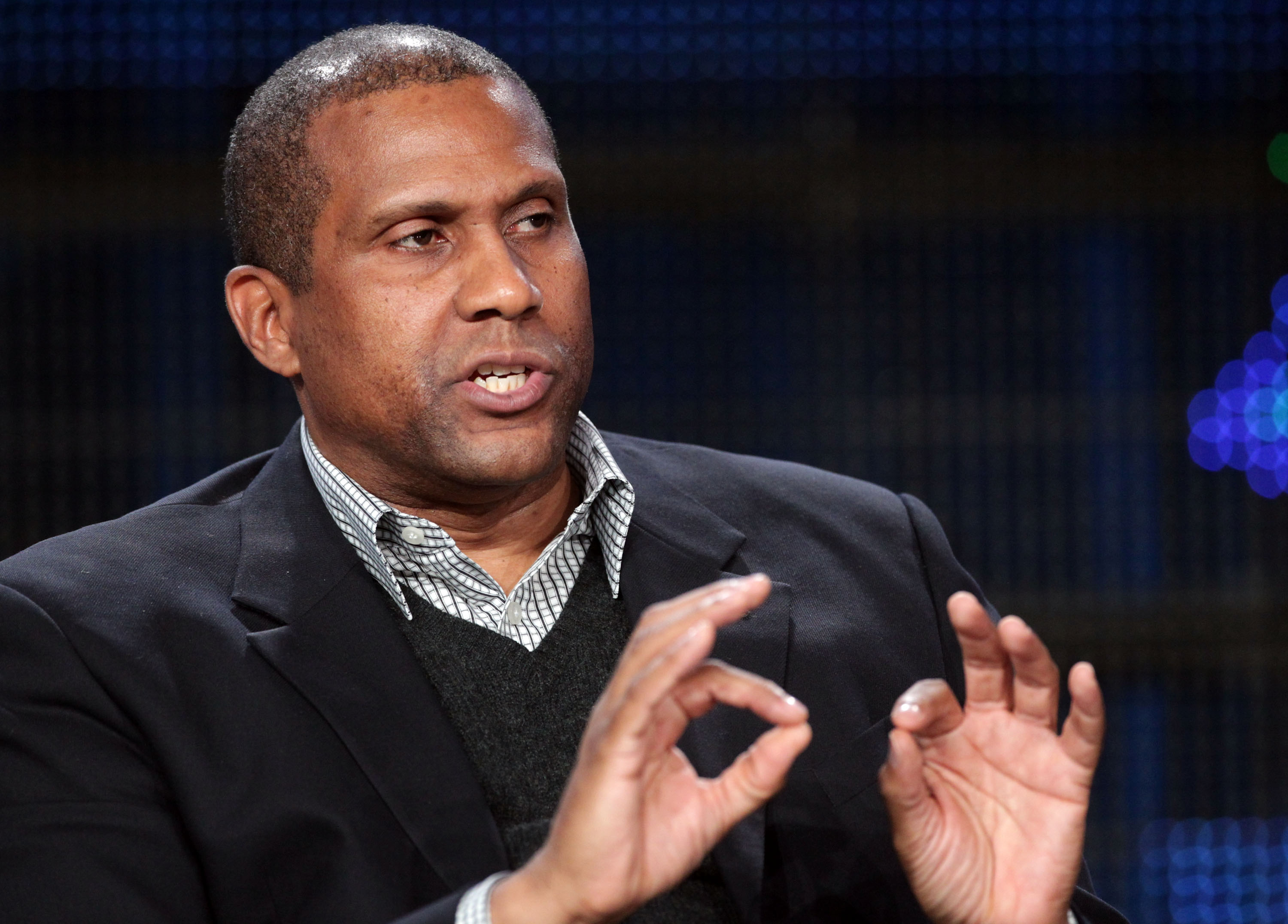 Siley, the host of his eponymous talk show, was accused of engaging in multiple relationships with his subordinates, some of whom believed their relationship was linked to their jobs and employment possibilities. Following the allegations PBS indefinitely suspended Smiley and launched an investigation, which "uncovered multiple, credible allegations of conduct that is inconsistent with the values and standards of PBS." Smiley called the investigation "biased and sloppy" an went on a country-wide tour to defend his innocence and speak in support of the metoo movement.
T.J. Miller (December 19, 2017) - Accused of sexual assault by a woman
The comedian best known for his work on HBO's 'Silicon Valley' was accused of sexual assault by a woman who attended George Washington University with him and wife Kate. She claimedMiller, who was her then-boyfriend got violent during sex, choking and punching her without consent. Many witnesses corroborated with the story. It was revealed that even though Miller had graduated by the time student conduct proceedings were held, he was declared expelled. The Millers, however, claimed that the accuser was a vindictive colleague who was asked to leave their campus comedy troupe due to inappropriate behavior. In July 2018, Miler was accused of bullying by actress Alice Wetterlund, who has a recurring role on 'Silicon Valley' He has been part of many big projects post the allegations.
Dan Harmon (January 2, 2018) - Outed himself as a harasser, after which former co-worker revealed she was one of the victims
Harmon, the co-creator of 'Rick and Morty', publicly spoke about his own acts of misconduct towards others, after which Megan Ganz, a writer who used to work with Harmon on 'Community,' revealed she was one of those people. Harmon tried to apologize at the time, but she refused to forgive him. Following this he made a lengthy apology detailing his wrongdoings against her, which included making advances on her and mistreating her after she turned him down. This revealing apology allowed Ganz to feel vindicated and accept his apology. In July 2018, Harmon got further online flack after an old skit of him enacting a rape scene using a baby doll as a prop emerged. He apologized for it, saying it was an attempt at parodying 'Dexter' which went awry.
Paul Haggis (January 5, 2018) - Accused of sexual misconduct including multiple rapes
Two-time Academy Award winner and two-time Emmy Award winner Haggis has been accused of many counts of sexual misconduct, including rapes, for which he is facing a civil lawsuit. Haggis, however has denied the allegations, and is claiming that one of the accusers even tried to extort $9 million from him. A defector of the Church of Scientology, he claims that they may be involved in the matter, with fellow defectors Leah Remini and Mike Rinder also supporting the claim.
Ross Levinsohn (January 18, 2018) - Sued in two sexual harassment lawsuits
Levinsohn, the CEO of Tribune Interactive, was accused of sexual harassment and was sued in two separate lawsuits. He was placed on unpaid leave at the Los Angeles Times, and later resigned at the wake of the allegations. However, after an investigation cleared him, he was made the CEO of a new unit within Times' parent company, Tronc.
Stan Lee (January 9, 2018) - Accused of sexual harassment by multiple nurses who cared for him
The late comic book writer was accused of sexually harassing his home nurses while they were caring for him, while another woman alleged that he mastrubated in front of her and groped her. Lee's attorney said in response to the allegations, "The guy is 95," he added, "I don't think he would do that." There were some lawsuits against him, however, soon after, his health deteriorated and he passed away.
James Franco (January 11, 2018) - Accused of inappropriate or sexually exploitative behavior by multiple women
the Oscar-nominated actor known for his various passion projects and charitable work, Franco was accused of harassment by multiple women. Franco wore a timesup pin in solidarity with the metoo movement, and was called out by actress Ally Sheedy, who implied that she quit acting after working with the actor in a play. A former girlfriend also accused Franco of forcing her to do sexual acts while in a car. A former student of his claimed Franco expressed sexually exploitative behavior in his acting classes. Franco, who continues to support the movement says the allegations against him are not accurate. His income seems unaffected by the accusations, with him working on at least six upcoming film projects.
Aziz Ansari - (January 13, 2018) - Accused by a woman of sexual misconduct
A woman using the pseudonym 'Grace' accused Ansari of sexual misconduct, which polarized the metoo movement, with one group categorizing Grace's experience as a bad date, and others saying Ansari's actions count as harassment. The woman claims that Ansari pushed her to engage in sexual activities she was not comfortable with, adding that he also gave her the wrong choice of wine and other details, which many consider trivializes the metoo movement. His actions are mostly being used to project a bigger problem of misogyny and harmful male expectations. Ansari did stay out of the spotlight for a while, but continued working during this period.
Michael Douglas (January 18, 2018) - Accused of sexual harassment by a woman
The widely respected actor was accused of degrading comments around or toward journalist and author Susan Braudy, who claims she was prompted to wear baggy clothes at work because of his behavior. Douglas, admits to using coarse language, but denied any wrongdoing, after which his wife Catherine Zeta-Jones said Douglas is a strong supporter of the metoo movement and is encouraging of women to speak about their experiences of harassment at work. He was part of some of the biggest projects in 2018, including 'Ant Man and the Wasp' and will continue to do so in 2019.
David Copperfield (January 25, 2018) - Accused of drugging and sexually assaulting a minor
World renowned illusionist Copperfield was accused of sexual assault in 2007, after which a federal grand jury closed the investigation without bringing charges, after the accuser was found to have made false rape accusations in the past. Within the metoo movement, Copperfield was accused by a former teen model Brittney Lewis, who claimed that he drugged her in 1988 after a modeling contest, in which she participated and the magician judged. She further accuses him of raping her as well. In response, Copperfield released a statement in which he asked people to not jump to conclusions, and alluded to the 2007 accusation, "I've lived with years of news reports about me being accused of fabricated, heinous acts, with few telling the story of the accuser getting arrested, and my innocence".
Vincent Cirrincione (February 2, 2018) - Accused of making unwelcome advances towards multiple women
Talent manager to many Hollywood A-listers, Cirrincione has been accused of sexual misconduct by at least nine women. Many claim he specifically preyed on women of color. Following the allegations, Cirrincione was forced to shut down his agency, and many of his clients, including Halle Berry distances themselves from him. Berry said in a statement that she is "livid that he used me, and the role model he helped me become, to lure and manipulate innocent, vulnerable women of color for his predatory actions."
Philip Berk (February 22, 2018) - Accused of groping a man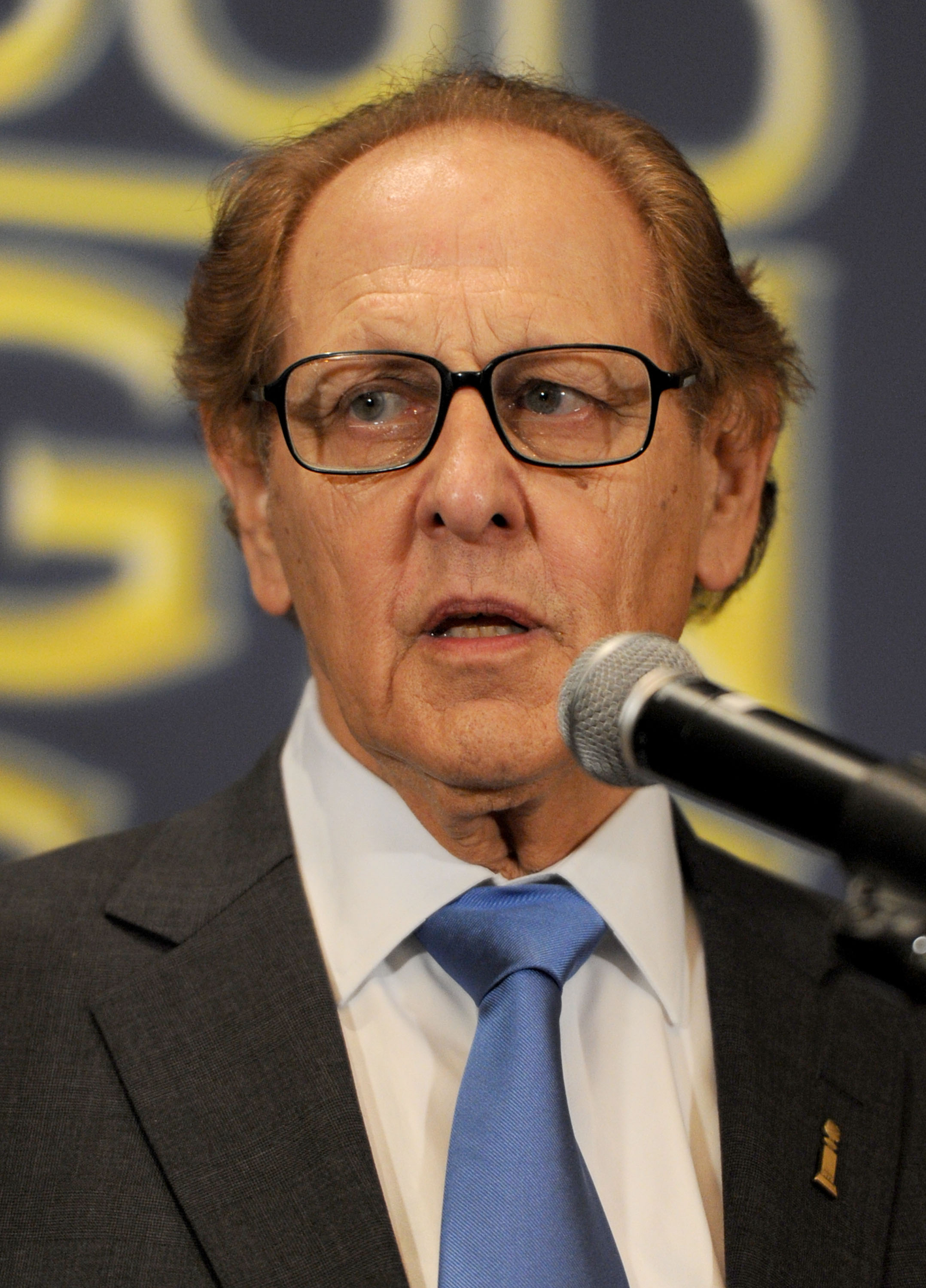 Actor Brendan Fraser claimed in an interview with GQ that his long career break was partly due to Hollywood Foreign Press Association president Berk sexually assaulting him. He spoke about a HFPA-hosted luncheon at the Beverly Hills Hotel in 2003 where Berk's "left hand reaches around, grabs my ass cheek, and one of his fingers touches me in the taint. And he starts moving it around," further adding, "I felt ill. I felt like a little kid. I felt like there was a ball in my throat. I thought I was going to cry. I felt like someone had thrown invisible paint on me." The HFPA is investigating the incident.
Ryan Seacrest (February 26, 2018) - Accused of sexual harassment and assault by a woman
Seacrest, a household name for being the host and producer of some of the most popular reality shows and unscripted programming, was accused of sexual harassment by a former E! wardrobe stylist. She said that his actions included groping her and grinding his genitals against hers. E! channel, which launched an investigation into the claims, closed it after finding insufficient evidence to support the accuser's claims. During the investigation period Seacrest continued working on all his projects.
Alex Jones (February 28, 2018) - Accused of groping and sexually harassing a woman and creating a hostile work environment for all women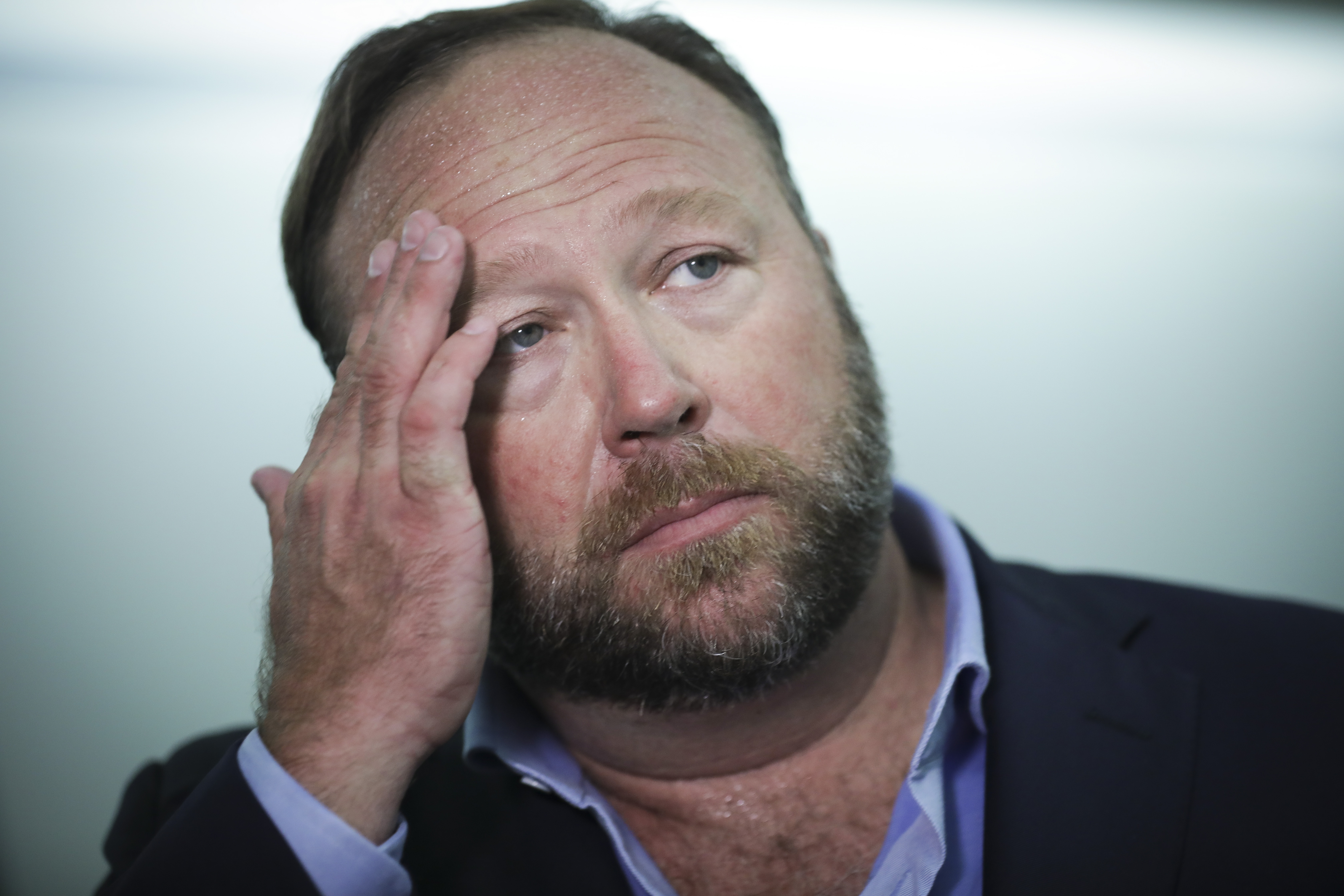 Jones, radio talk show host and conspiracy theorist, was accused by two former employees of anti-black racism and sexual harassment of males and females. All claims have been denied by Jones, who continues to host 'The Alex Jones Show' and runs the website Infowars.com.
Jeff Franklin (February 28, 2018) - Accused of sexually inappropriate behavior
Franklin, who created the popular '90s show 'Full House' and the Netflix revival 'Fuller House' was accused of being verbally abusive and using vulgar language on sets. He allegedly made inappropriate comments about his sex life in the workplace, and gave women he dated bit parts on 'Fuller House'. He was fired from 'Fuller House' after the allegations went public and Warner Bros. have announced they would not renew his contract.
John Kricfalusi (March 29, 2018) - Accused of sexually assaulting and harassing minors
Kricfalusi, creator of the beloved cartoon series 'The Ren & Stimpy Show' has been accused of sexually abusing a woman when she was a minor, while another accuser claims that he first behaved in a sexually inappropriate manner with her before harassing her. Documents they had saved from the time period corroborate their stories. Many others who have worked with Kricfalusi claim that his sexual harassment is an open secret in the animation industry. Cartoon Network and Adult Swim have announced that they will not work with Kricfalusi in the wake of the allegations. Kricfalusi, meanwhile, released what many deem to be a non-apology, in which he blamed his actions on undiagnosed bipolar disorder and attention deficit hyperactivity disorder, as well as "poor impulse control".
Allison Mack (April 24, 2018) - Accused of sex trafficking
The 'Smallville' actress was arrested on April 20, 2018, on charges of sex trafficking, sex trafficking conspiracy, and forced labor conspiracy in relation to her role in the NXIVM organization, a multi-level marketing company, which acts as the front for a cult recruitment program. Mack, according to prosecutors at her arraignment hearing, recruited women to join the organization and allegedly blackmailed them into engaging in sexual activities. Mack was released on a $5 million bond and held under house arrest under the custody of her parents in California. Her trail date is scheduled in March 2019, for her and NXIVM founder Keith Raniere.
Ameer Vann (May 11, 2018) - Accused of making forceful advances on women
The rapper and Brockhampton founding member was accused of making "forceful advances" on women and not "easing up" when asked. Following the allegations, the band fired him and released a statement on May 27, in which they apologized for not speaking up sooner and announced they were cancelling the remaining dates of their ongoing US tour.
Boyd Tinsley (May 17, 2018) - Accused by a man of unwanted touching and sexual harassment
Boyd Tinsley, a former member of the Dave Matthews Band, was accused of touching a man without consent and mastrubating in front of him while they were bandmates in Crystal Garden. He has since been fired from the Dave Matthews Band.
Luc Besson (May 19, 2018) - Accused by multiple people of rape, sexual assault, or sexual harassment
The French filmmaker was accused of rape by actress Sand Van Roy, a former assistant, two students of Cité du Cinéma studio and many other actress who remain anonymous. French police are currently investigating the rape allegation.
Morgan Freeman (May 24, 2018) - Accused of sexual harassment and misconduct by multiple women
The actor was accused by eight women of sexual harassment and others claim to have witnessed him behaving inappropriately on movie sets, movie promotion events and even at his production company. SAG, which had given a lifetime achievement award to Freeman reviewed the situation and revealed that he could retain the award.
Kimberly Guilfoyle (July 27, 2018) - Accused of workplace sexual misconduct
The former Fox News host was accused of showing photos of male genitals to her colleagues and discussing sexual matters at work. She was also allegedly emotionally abusive. She has since left Fox News.
Les Moonves (August 6, 2018) - Accused of sexual harassment and assault
Moonves, the former CEO of CBS was a vociferous supporter of the metoo movement, even founding a "Commission on Sexual Harassment and Advancing Equality in the Workplace" in late 2017. However, he was accused of sexual harassment, intimidation and abuse by multiple women, some of the alleged incidents going back to the 1980s. After he was fired by CBS, Moonves denied all the allegations. However, a month later, in November 2018, more details regarding the various forms of harassment he employed came to light, including writing Eliza Dushku out of her starring role in 'Bull' for reporting co-star Michael Weatherly's sexual harassment.
Asia Argento (August 19, 2018) - Accused by a man of sexually assaulting him when he was a minor
One of the primary faces of the metoo movement and a primary accuser of Weinstein, Italian actress and director Argento was accused of sexually assaulting actor Jimmy Bennett, who played her son in the 2004 film 'The Heart is Deceitful Above All Things,' in 2013 when she was 37 and he was 17. She allegedly gave him alcohol and performed oral sex on him, before having intercourse. She is later reported to have paid him $380,000 as a settlement. Even though she denied the allegations, topless photos of Argento in bed with the actor were leaked. Further, text messages of her admitting to having sex with him were also uncovered, after which Argento claimed that Bennett is the one who "sexually attacked" her. She was dropped as the judge of 'X-Factor Italy' in response to the allegations.
Steven Wilder Striegel (September 6, 2018) - Accused of sexually abusing minors
The actor was accused of sexually abusing a woman who claims that she was abused by him when she was 14. He plead guilty to two felonies in 2010 in connection with the allegations and served six months in jail. Striegel, who had a small part in 'The Predator' had hidden this from the studio. However, the movie's star Olivia Munn informed the sudio, and his scene was removed from the movie.