Kanye West's rumored GF Chaney Jones flaunts curves and long hair in sexy nudes
Kanye West's new rumored romance Chaney Jones shared two nudes on Instagram hours after posting a selfie together with the rapper Chaney Jones' new nude snap is Kanye West approved (@chaneyjonesssss/Instagram)
Kanye West's new love interest Chaney Jones shared a sexy nude snap on her Instagram giving her 282k followers a treat. The post was not only liked by thousands of people but even Kanye himself double-tapped it.
Sharing two nude pictures on social media on Monday, the model covered up her modesty with her long black hair extensions as she snapped photos in the mirror. Chaney Jones crouched on the floor for one pic, letting her hair fall over her chest as she pouted for the camera. The other snap saw the model standing, concealing her nudity with an arm across her chest and covering her face with her iPhone.
RELATED STORIES
Kim Kardashian 'flattered' by Kanye West's girlfriend Chaney Jones' fashion choices
Who is Chaney Jones? Kanye West spotted with Kim K lookalike amid Julia Fox split rumors
Her new pics were shared hours after the 24-year-old shared her first public selfie with Kanye West as their romance continues to heat up. Chaney shared a snap of herself on her Instagram Stories, posing with Kanye and adding a black heart emoji. The couple was first linked together in early February when they were seen smiling and laughing at Soho House in Malibu.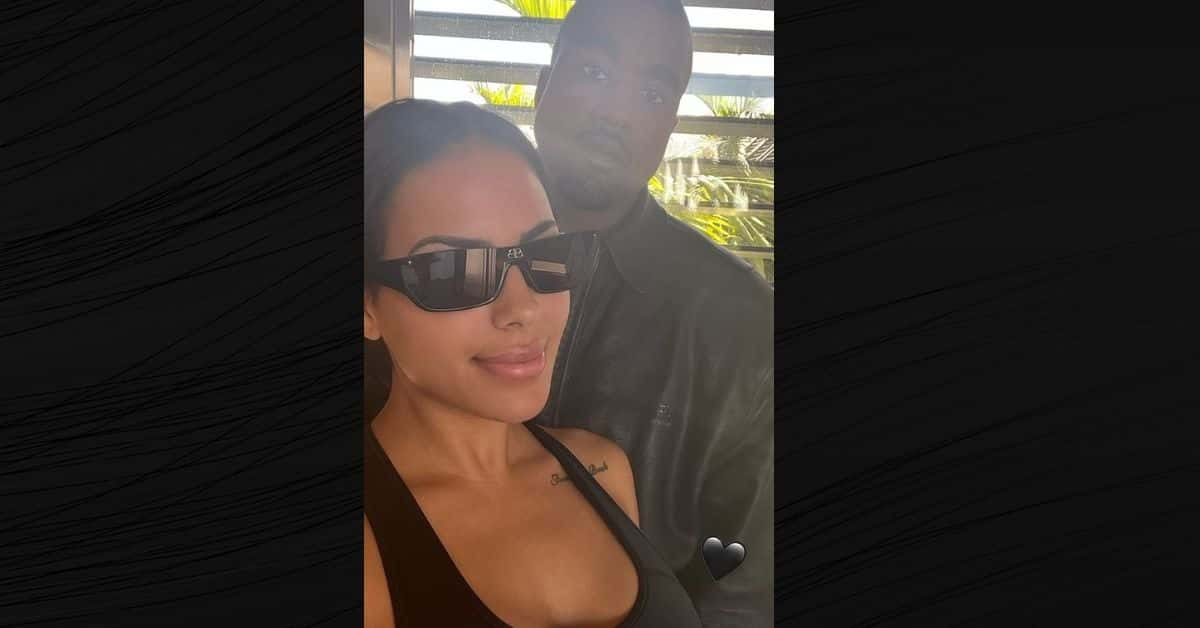 As quickly as fans fell upon the posts, they also noticed that Kanye West had liked the picture, pointing out his account among 62,000 others that double-tapped the photo. Other fans of the shots included Jayda Chaves, Instagram model Yasmine Lopez, Dess Dior, and more. It's probably no surprise that Chaney Jones' nude photo set is amongst her most popular Instagram posts so far with thousands of likes and many comments from admirers.
"Long hair. Don't care!!!" one fan wrote regarding Jones' carefree attitude in her latest pictures."Take it easy on us SHEESH!!!!!!!" another commented, with more fire emojis. Instagram model Yasmine Lopez reacted with 😍😍😍😍😍😍 to Jones post. Another wrote, "Gorgeous, natural, lady."
As Ye continues to hang with Chaney Jones, fans have been reacting to their union, sharing their thoughts on Jones' obvious resemblance to Kim Kardashian, the mother of Ye's four children. One person dubbed her a Kardashian sister in a viral tweet that got over 100,000 likes. Even, in her nude pictures, Jones still resembles Kim a lot.
It looks like Ye is happy with Jones now and Kim is happy with Pete Davidson. In the latest development in Kanye and Kim's divorce, she begged a judge to declare her single and revealed she had been suffering emotional distress by Kanye's social media antics. Yet despite her tirades, Kim is still focused on amicably co-parenting her four children with Kanye.