Matthew Perry back on dating app Raya after split with girlfriend, here are other celebs who have tried to find love on it Matthew Perry is back on the dating scene. The 'FRIENDS' star is reportedly back on the very exclusive celebrity dating app 'Raya' after splitting from Molly Hurwitz. Perry and his 29-year-old girlfriend's relationship was reported by The Sun last year in December. The report stated that the two had been "secretly dating" for a while, shocking a lot of fans who had believed Perry was single for years.
In February this year, Hurwitz waxed eloquent about Perry confirming that the two were together for two years. "Second-year being my valentine, but his first as an Instagram influencer. HVD to my favorite," she wrote in the caption alongside a photo of Perry, as reported by People Magazine. Two weeks ago InTouch Weekly reported that the two have broken up and it was "amicable". Before dating Molly, Matthew had been single since he ended his six-year relationship with 'Masters of Sex' actress Lizzy Caplan in 2012.
Just recently a source revealed to Us Weekly that the star is back on Raya and is "messaging girls and back into online dating". The insider also confirmed that Perry had been on the app before but he deleted the service after beginning to date Hurwitz. Like Perry, there are a plethora of other stars who reportedly rely on Raya to find love for themselves. Below we list a few high-profile names who have been an alumnus of Raya-land.
Cara Delevingne
Sources reported to PEOPLE, that Delevingne and 'Pretty Little Liars' star Ashley Benson called it quits on their two-month-old relationship last month. It is yet to be known if the actress-model has gone back to her Raya account, the one that she joined in 2016, a year after its launch. Cara had joined the service amidst claiming to be in a committed relationship with her then-fiancee, St. Vincent, real name Annie Clark.
Diplo (Thomas Wesley Pentz)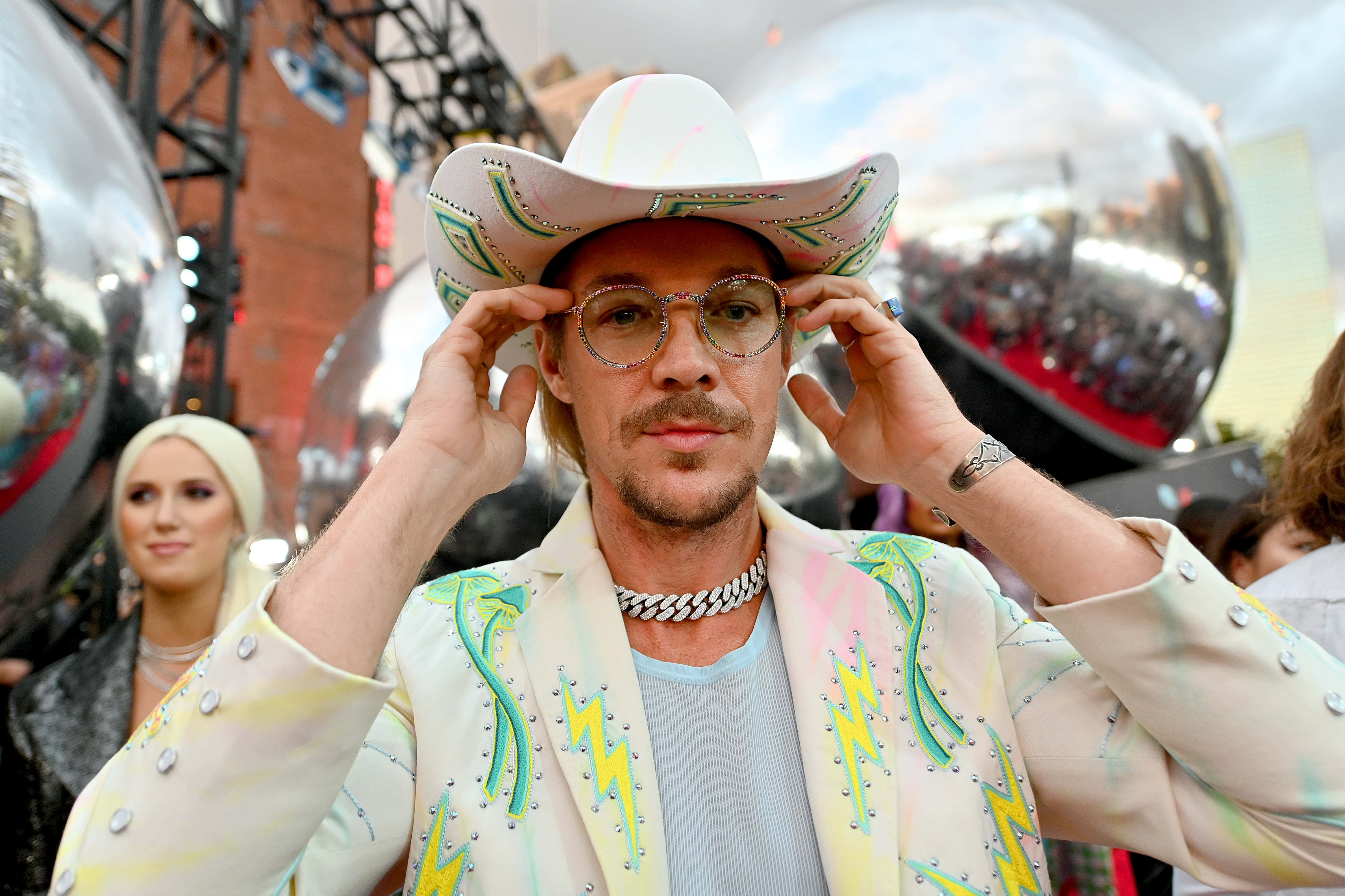 The good-looking, fun-loving and adventurous DJ has just recently welcomed his third son, Pace, with Trinidad and Tobago model Jevon King. However, he has been one of the famous faces who've availed the use of the service to find dates.
Channing Tatum
Tatum is in an on-again-off-again relationship with singer Jessie J. He was previously married to actress Jenna Dewan for many years and after they split, sources confirmed to PEOPLE that the actor was using Raya. The source also revealed that his bio read, "And yes, I used to be a stripper. Sorry."
Austin Mahone
The singer songwriter's last public relationship was with singer Becky G, way back in 2015. In 2019, in an interview with Access, he revealed that he used Raya but the app failed to impress him. "I made an account and I had it for, like, a couple days and I was like, 'Nah, I'm not feeling this let me just take it off," he said.
Kiernan Shipka
Shipka admitted to loving the app in a March 2019 interview with Stylist.co.uk. "Of course. Raya for life. Love it. God bless Raya," she was heard saying. She's not dating anyone currently but Shipka dating her 'CAOS' co-star Gavin Leatherwood was making the rounds last month.
Joe Jonas
Jonas is now happily married to 'Game of Thrones' star Sophie Turner but back in 2016, Page6 had reported that he was spotted on the app. Raven Symone, Bonnie Wright, Niall Horan, Demi Lovato, Alexander Wang, Cody Simpson have also been on Raya at some point, according to websites Nylon and J-14.