Cannes Film Festival: Araya Hargate, Virginie Ledoyen and Golshifteh Farahani join the ranks of worst dressed celebrities of 2019 With everyone bringing their A-game to the Cannes Film Festival, celebrities and their designers also did their best to outshine the rest. With most of them fulfilling our expectations, some A-listers sadly failed to hit the mark. Here are a few of the celebrities who failed to impress:
1.Araya Hargate
Thai superstar Araya Hargate donned Ralph and Russo's strapless lavender ombré plissé tulle ball gown, with a voluminous tiered skirt and crystal chainmail bodice piece. Well, frills and tulle aren't new to the carpet, but the multiple layers failed to impress us and made Hargate look like a rather embellished cupcake. The idea sounds wonderful but the execution just fell short. Next time, let's leave the Ombre for our hair, shall we?
2. Andreea Sasu
Someone took 'The Dead Don't Die' a little too seriously. Representing 'EXTREMEDY COUTURE' by Madi Abaida, Andreea Sasu graced the Carpet in a black sequin and laced number with a long black cape. The 'high-low' dress had weird fringes and the lace cut-outs were rather overdone. The cape looked badass but failed to make up for the rest of the outfit. Do we appreciate the dark-embellished-badass look? Yes! Do we like how it turned out? It is a hard No.
3. Virginie Ledoyen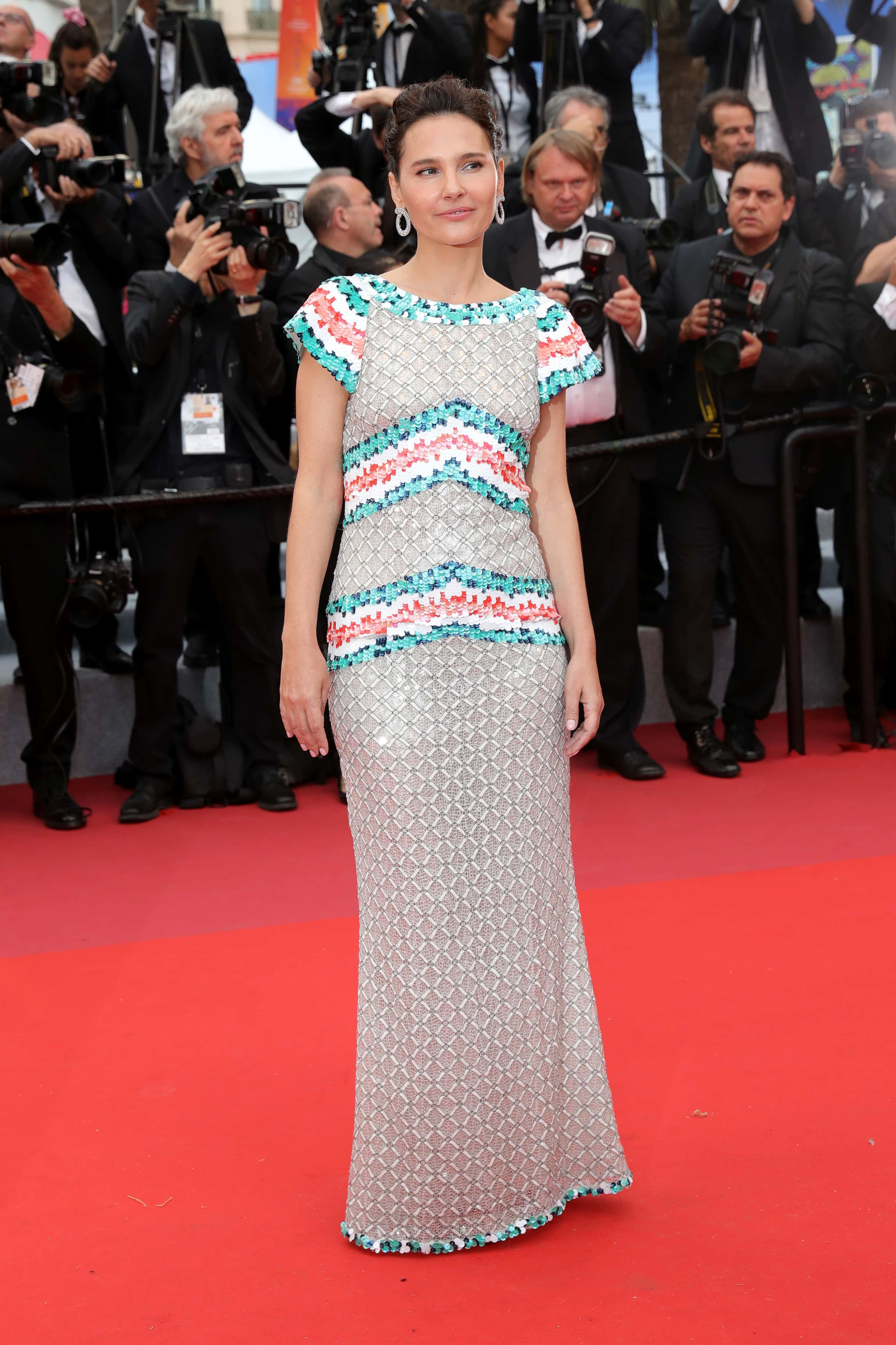 For the occasion, she chose a Chanel Resort 2019 embellished gown, styled with Chopard jewels. The dress had the multi-color detail and the diamond patterning was intricately created with sequins, which made for beautiful artistry of design. While this quirky number would have looked great off the Carpet, on it, the dress failed to hit the mark. Although the cut on the dress was perfect for the occasion, the weird geometric print was rather unflattering and the only thing the dress had going for it was the V-cut back. Well, you can't walk the Red Carpet backwards, can you?
4. Golshifteh Farahani
Farahani wore a Black Givenchy Haute Couture S/S 19 dress and added some color with jade and turquoise Cartier Magnitude High Jewelry necklace and ring. Well, where do we start? The haute couture looking gown had weird flared bottom and the neckline did not help. Props to Farahani for carrying the look really well, but sad to say the neckline was just unflattering no matter how Couture it was.
5. Sara Driver
Sara Driver definitely drove us crazy with her outfit. The silver shimmery oversized suit paired with a black shirt and a gold embellished belt was a total miss. The suit was flow-ly and not in a fun way. What was worse was the matching headband. The entire outfit was poorly executed and looked messy. Now we are all for retro and throwbacks, but for Cannes, let's try not to resurrect the disco era, shall we?