Bruce Willis and Demi Moore break into goofy dance-off during quarantine, much to delight of their daughters Bruce Willis and ex-wife Demi Moore showed off their goofy side as they continued to self-isolate together in Idaho with their three daughters and some friends, amid the coronavirus pandemic.
Although their unusual arrangement has been criticized by many - especially since Willis is currently married to actress Emma Hemming and shares two younger daughters with her, Mabel and Evelyn, the three of whom are currently quarantined separately from the 'Die Hard' actor, in California - Willis, and Moore have continued to prove that their modern, blended family works via posts on social media which show them having a great time together.
The latest video, posted by the pair's eldest daughter, Rumer, showed silly and fun-loving chemistry between the two exes who broke into a dance, wearing same-colored outfits.
From behind the camera, Rumer told her parents, who divorced over two decades ago, "Act like you like each other." In response, her mum did a quick dance shuffle standing in one spot.
After seeing this, another person in the background said, jokingly "But not like that."
"It's the only emotion I have today," another friend of the family remarked, to which Demi snapped back, "You're so controlling." She was standing next to her husband who was sightly moving his right leg and banging his head to the beat of the music playing in the background.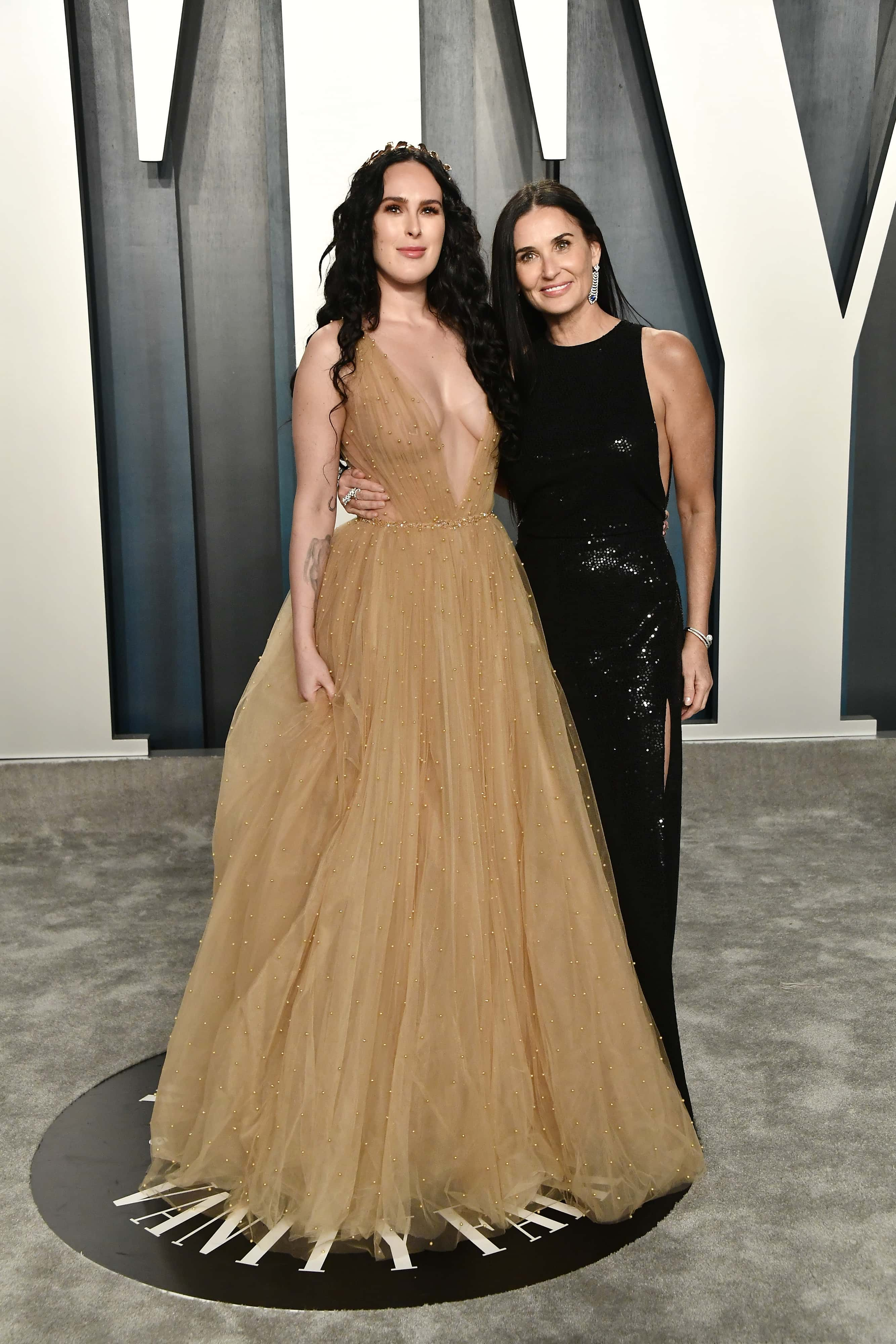 He suddenly switched gears by saying, "Here's what we got to do" before counting to three and leading his dance charge through the kitchen with his ex-wife following closely behind. As her dad burted out his best dance moves, Rumer was heard laughing behind the camera. A while later, Moore was seen taking the lead with her former husband tailing her back.
As her dad added "Bring it up. Take it down the hall," Rumer's sister, Tallulah came into the frame, all the while laughing loudly.
At one point Bruce even attempted to do a version of a Michael Jackson Moonwalk dance as he sang out, "Don't get in my way, don't get in my way." The family dog was seen barking as the members danced away. Although she was not seen in the video, Bruce and Demi's third daughter, Scout, is also reportedly self-isolating with her family.
According to reports, Bruce maintains a house near Demi's estate in Idaho so that he can easily co-parent his daughters and got stuck there when California went into lockdown. Emma too initially planned on joining the gang but her area became a hotspot for COVID-19 and she had to stay put.
"He has a house directly across the street from Demi's house in Sun Valley," a source told Entertainment Tonight. "It's been for sale for years. He was visiting and his family was considering quarantining there. He got stuck because Sun Valley became one of the COVID-19 hotspots. Bruce and Demi made a decision to quarantine together with their children and have been doing so for over a month."
The insider added: "The family didn't want to take any risks of outside influences so they've stayed away from socializing with anyone but their family. Bruce isn't with his wife or young children, but that was understood going into this."