Brooklyn's new wife Nicola Peltz takes dig at in-laws Victoria and David Beckham's parenting skills Brooklyn Beckham's wife Nicola Peltz has marked some ambiguous remarks about her parents-in-law David and Victoria Beckham. While talking about her husband's often career switches, she said that he felt a lot of "pressure" to please other people. Peltz then went on to mention that she loves it when Brooklyn takes advice from his parents-in-law and turns to her father for some aid.
In a conversation with Tatler Magazine, Peltz said, "Brooklyn is getting into very exciting things with his shows and also business things and it's really sweet. I watch him call my dad and say, "What do you think about this?" I love watching him learn from my dad." Brooklyn, a 23-year-old model turned photographer is now turning towards cooking, a newly found love that he discovered in the pandemic. Peltz shared, "Ever since the pandemic, all he's wanted to talk about is being in the kitchen, so I just started filming him one day. I said, 'This is what you love.'" Brooklyn started a new Facebook Watch show called 'Cookin' with Brooklyn' where he comes up with unusual combinations which the fans seem to enjoy.
RELATED ARTICLES
DAVID BECKHAM STOLE MY EGGS! 'Delusional' stalker Sharon Bell has left soccer star 'intimidated'
Victoria Beckham wore a $2.5M diamond necklace to Brooklyn and Nicola Peltz's wedding
The 27-year-old actress could've taken a dig at Brooklyn's parents as she said Brooklyn "felt a lot of pressure to please people with his career and he didn't love it." These comments only add fuel to fire because there have been some reports of a troubled relationship between Brooklyn and his parents. The rumors piled up even more when Brooklyn reportedly didn't wish Victoria on Mother's Day. However, everyone close to the family has denied these rumors. Moreover, Victoria was seen leaving Matsuhisa restaurant in Beverly Hills with Brooklyn and Nicola.
Did Nicola Peltz throw shade at David Beckham and Victoria Beckham?
It's not easy to fill the shoes of a father who's a living legend. David Beckham has not left any stones unturned in the field of football and has many accolades to his name. Trying to follow the same footsteps, Brooklyn even played for Arsenal FC Academy. However, he opted out when he didn't get the scholarship to remain with the club. Reportedly, there were some issues when it came to Brooklyn proposing to his less than a year girlfriend Nicola. A source told Heat that while his mother, Victoria, was in the favor of him proposing to his girlfriend, David reportedly thought otherwise and claimed that they were rushing into it. Regardless, the wedding was lavish and the pair didn't compromise on anything. Her comments could very well be a direct aim at Brooklyn's parents considering all the rumors surrounding them.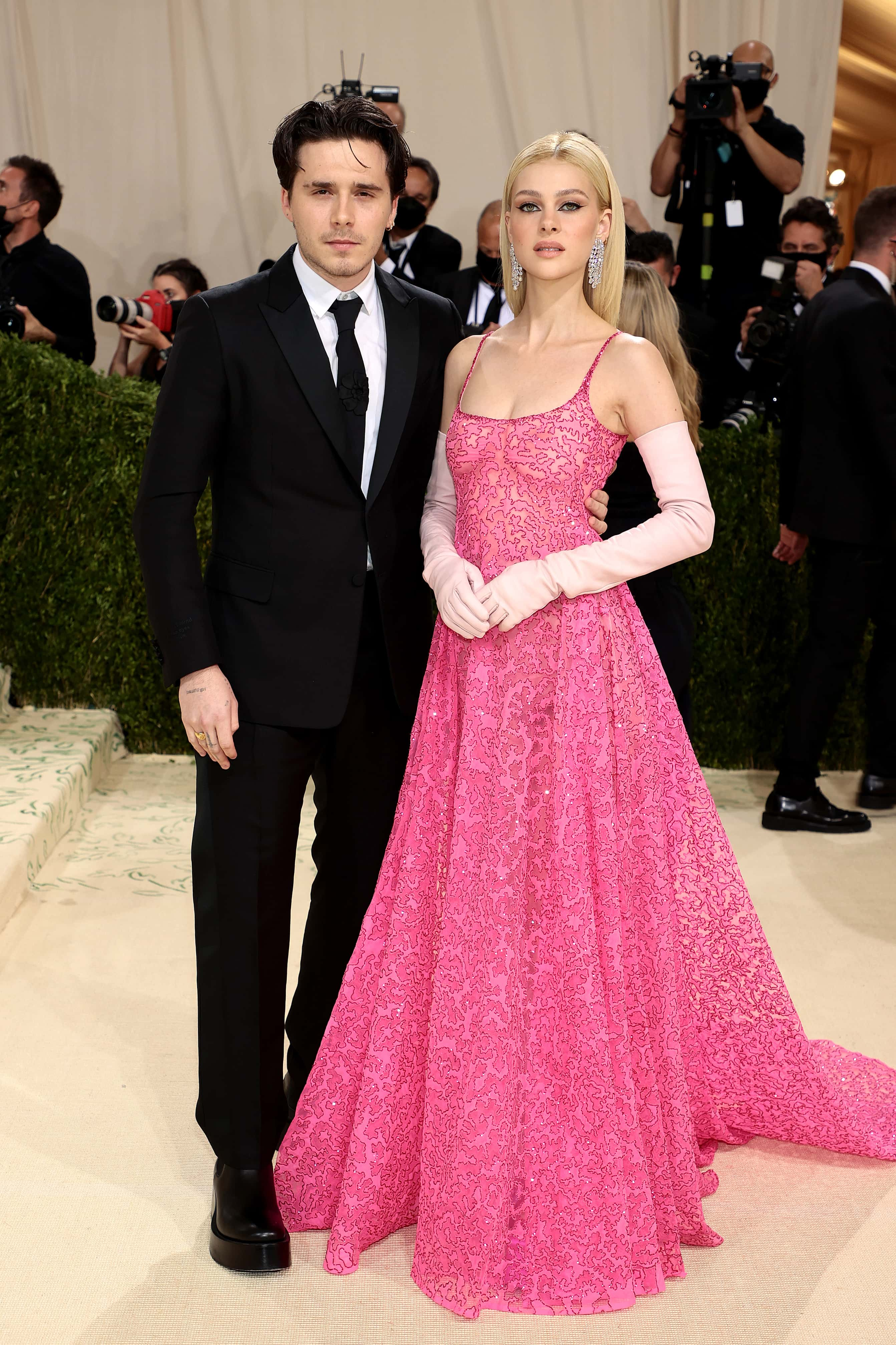 Ever since the wedding, the pair have spent most of their time in Los Angeles and Peltz has somewhat thrown the idea of moving back to the UK out of the window. She said, "I would say 'No', but you never know. I love knowing I'm so close to my family." Be it anything, she loves the idea of being married to her "best friend" and has no regrets. She said, "I had the best day. I just kept thinking, 'I'm marrying my best friend.' And that's all that matters."