Who is Bob Odenkirk's wife Naomi? How the producer became 'Better Call Saul' actor's manager Fans were left distraught and shocked after it was reported that actor and comedian Bob Odenkirk collapsed on a movie set on July 27. According to reports, he was filming the final season of 'Better Call Saul', when he collapsed on set and was taken to the hospital. So far, we don't have much information about the incident, with AMC, Sony Pictures and his own representatives not offering a comment. Also silent on the matter is his wife of two decades, Naomi.
Hopefully, Bob will make a full recovery and return to sets soon. His work as Saul Goodman on the ABC hit 'Breaking Bad' and now spinoff 'Better Call Saul' has thrilled audiences worldwide, and we really pray he returns to full health soon.
RELATED ARTICLES
What happened to Bob Odenkirk? 'Better Call Saul' star collapses on set, rushed to hospital
'Better Call Saul': Bob Odenkirk tells James Corden he thought the show would be 'just another project'
Over the years, Bob has made quite a name for himself, first as a comedian, now as an actor. He also occasionally dons the hat of a producer, writer, and director. With a career spanning nearly 30 years, chances are you would have seen Bob somewhere. But what about his personal life? If you are wondering who he is married to, here's everything we know.
Who is Bob Odenkirk's wife?
Before he was married, Bob was reportedly linked to actress Janeane Garofalo in the 1990s. That romance fizzled out after Bob met Naomi Yomtov. Reportedly, Naomi first came across Bob at a comedy show in West Hollywood in 1994. She instantly developed a crush on Bob but was not willing to meet him, even after friends said they could introduce them. Later, she ran into Bob on a set, and eventually at another comedy show.
"I didn't know why he finally noticed me. It's not like I suddenly became his type. I still don't think I'm his type, but we get along great," she said in an interview. Eventually, the couple got married in 1997 and have been together since. They welcomed their first child, a son called Nathan in 1998, and a daughter (Erin) in 2000. The family played a key role in getting Bob to accept the role on 'Better Call Saul'. Reportedly, he wasn't keen to spend five months away shooting but they insisted. "He didn't write it; he didn't create it. He had to come to terms with a paradigm shift of his career from a director and a creator of comedy," Naomi said in a 2014 interview. "It was interesting to see him embrace an opportunity like that and go with it ... He had to see himself through different eyes."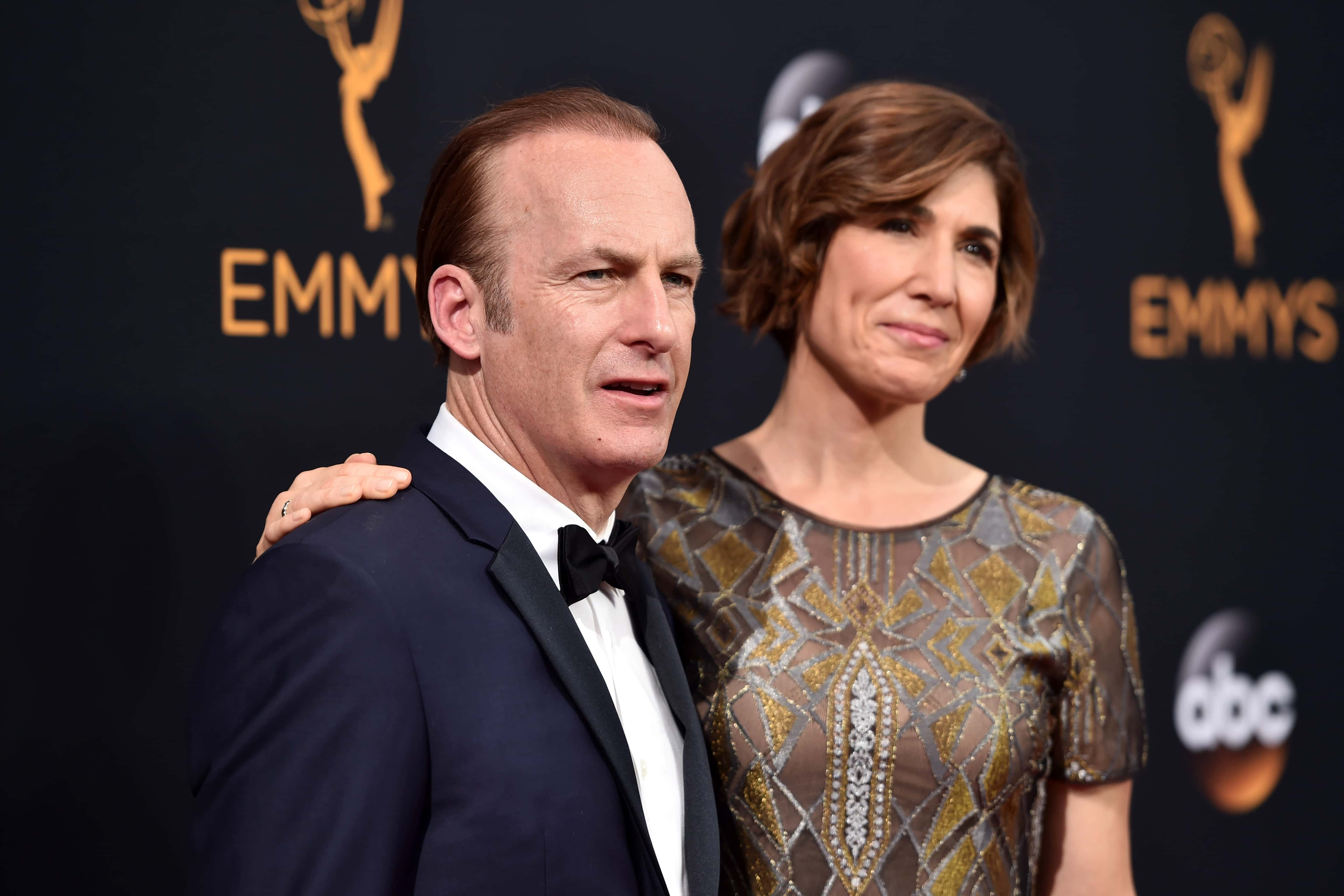 Beyond the marriage, little is known about Naomi. At the time when she first met Bob, she was reportedly a producer in Hollywood. It's unclear what films/TV shows she worked on at that time, her earliest known credit is as a producer on 'Melvin Goes To Dinner' in 2003. She's also listed as a producer on 'W/Bob and David', 'Comedy By The Numers', and 'Derek and Simon: The Show'.
In 2020, Bob revealed Naomi had taken over as his manager, which wasn't easy on the couple. "Yes, it's hard. We figured it out years ago, but it was very hard for a long time," he told the Wall Street Journal. Her husband isn't her only client though. Reportedly, Noami has represented other comedy stars like Kristen Wiig, Bill Hader, Derek Waters, and Jenna Fischer. But it's clear Naomi's biggest success story is Bob, whose character of Saul has become a cult phenomenon over the years.