YFN Lucci in maximum security jail after he surrenders in gang racketeering case: 'It's a wrap for him' Days after getting charged in a case related to gang racketeering, rapper YFN Lucci surrendered to the cops on May 10. The Atlanta native is currently housed in Fulton County Jail, as reported by the website WSBTV. The 30-year-old hip-hop artist has been housed there since surrendering on a Bloods gang-related RICO indictment. The charges included racketeering, aggravated assault, murder, armed robbery, property damage and theft.
Speaking about keeping Lucci in a maximum-security area, Fulton County Sheriff Pat Labat told Channel 2, "We do treat charges more so than the celebrity status and he is certainly in our maximum security area."
RELATED ARTICLES
YFN Lucci charged with racketeering and gang-related violence, Internet says 'hood mentality is a curse'
Rapper YFN Lucci wanted for murder in Atlanta shootout, Internet slams him for 'wasting his life and career'
'He's not guilty of all charges'
According to WSBTV, Lucci's attorney Drew Findling said, "He's not guilty of all charges." The investigative reporter of Channel 2 Mark Winne asked Findling, "Is YFN Lucci a member or an associate of any criminal street gang?" to which Findling said, "No. He's not a gang member. What he is, is an internationally recognized musical artist that is a triple platinum winner." Apart from the racketeering case filed on April 30, the documents indicated that the rapper was also involved in the felony murder of James Adams, in which Lucci is accused along with two others.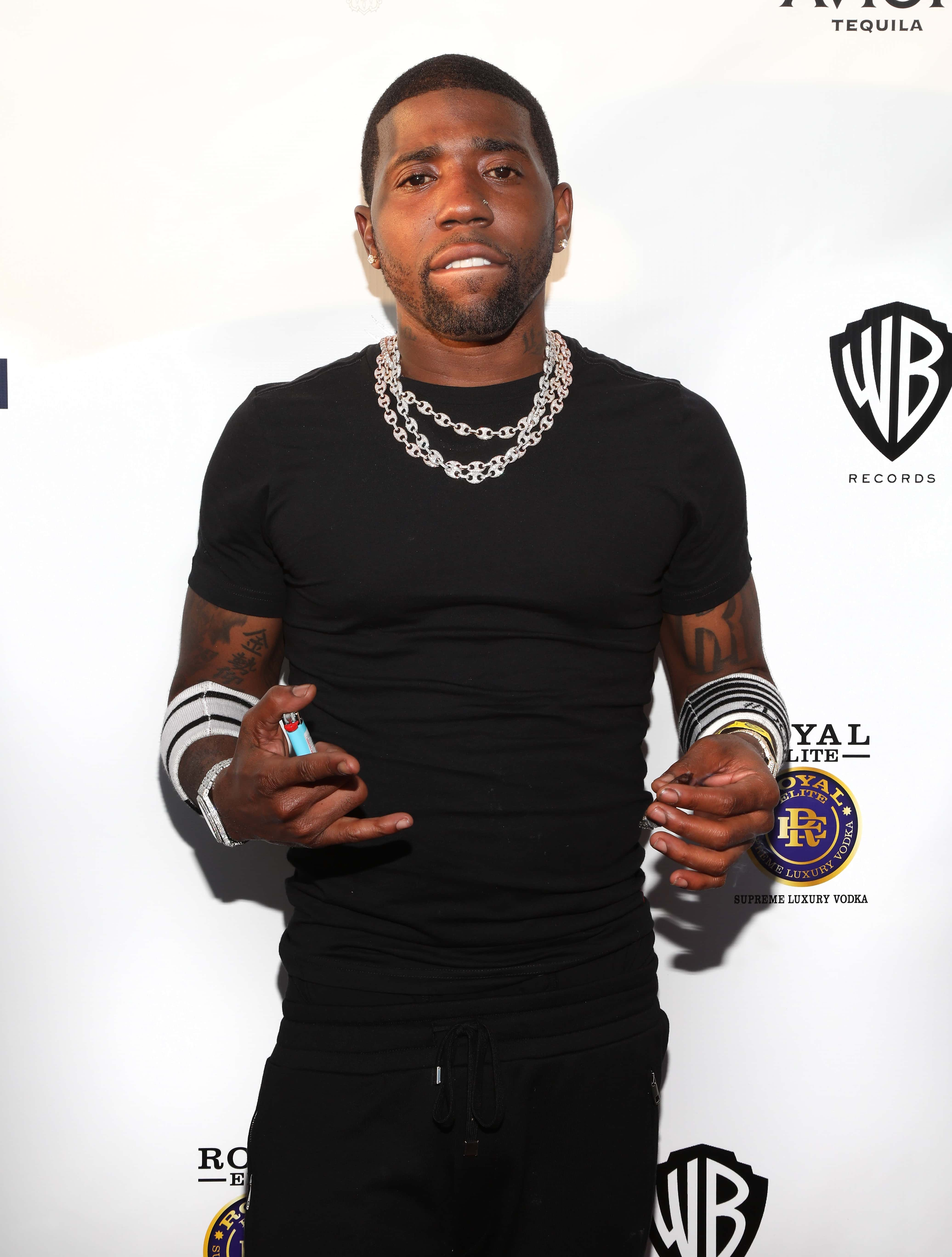 What did the indictment charges allege?
According to ABC News, a Fulton County grand jury handed the 105-count indictment earlier which came from a six-month-long investigation, as revealed by Atlanta Police Deputy Chief Charles Hampton in a press conference. "We are serious about the violence in Atlanta. We are serious about holding people accountable." The indictment alleges that each of the 12 people charged is related to sub-groups of the national Bloods gang. According to Atlanta Journal-Constitution, Atlanta Police Chief Rodney Bryant shed light on the matter and said, "I think that it sends a significant message, a profound message that regardless of your status that the City of Atlanta and Fulton County in partnership is coming after you if you violate the crimes in our county, in our city."
The indictment also said that all the charged people had connections to each other and they committed crimes with an intention to maintain control of territory and enhance the gang's reputation. YFN Lucci already faces charges for murder over a shootout that took place on December 10, 2020. The hip-hop artist, whose real name is Rayshawn Lamar Bennett, was involved in a shooting that left one man dead and another injured last month in southwest Atlanta. All his charges fall under Georgia's Racketeer Influenced and Corrupt Organizations (RICO) Act. For the unversed, RICO is a federal law that focuses specifically on racketeering. It provides for extended criminal penalties and a civil cause of action for acts performed as part of an ongoing criminal organization.
'It's a wrap for him'
As soon as the news of Lucci turning himself to the cops hit the internet, many social media users stormed Twitter to speak on the same. One user stated, "Yfn Lucci just dumb," while another said, "Only a 10% chance to beat it smh. Prayer to you #YFNLucci." The next one said it was the end for the rapper. "YFN Lucci got hit with RICO charges..it's a wrap for him smh." Another added, "He needs to ask 6ix9ine how he beat his racketeering case last year." One user concluded, "It's not that bad, it's a Georgia racketeering charge. If he can beat that murder charge he could beat that."
---
Yfn Lucci just dumb

— Tu Me Manques (@_MONAMOUR_) May 18, 2021
---
---
YFN Lucci got hit with RICO charges..it's a wrap for him smh

— Sunny Diane (@LifeIsPeachy404) May 17, 2021
---
---
He needs to ask 6ix9ine how he beat his racketeering case last year 🤷🏿♀️

— CRUN (@Bobby411bobby) May 18, 2021
---
---
It's not that bad, it's a Georgia racketeering charge. If he can beat that murder charge he could beat that.

— Jasmine Amazing Carter (@lastnamecart3r) May 18, 2021
---