"I am deeply shocked and hurt": Asia Argento denies sexual assault allegations from Jimmy Bennett Italian actress, Asia Argento's sex scandal blew up immediately after it made headlines that she had sexually assaulted actor Jimmy Bennett; with whom she reportedly struck a deal in exchange of silence. However, in recent developments, she has denied all allegations of paying up her accuser saying that the "settlement" - on which these claims are grounded - was made by her partner, the late Anthony Bourdain, to help Bennett with his "severe economic problems."
The claims were first published in the New York Times on Monday and revealed an alleged incident that had taken place inside a Southern California hotel in 2013. Argento reportedly got Bennett drunk and then proceeded to perform sexual acts on him.
Bennett was 17 at the time of the alleged incident.
The report also adds that afterward when Bennett (now 22) threatened her with the intent to sue notice, Argento had agreed to pay him off $380,000, as a settlement amount, last October.
Argento, however, claims the reasons for which the payment was done were totally different. "I am deeply shocked and hurt by having read news that is absolutely false. I have never had any sexual relationship with Bennett," reads Argento's statement, as reported by The Guardian.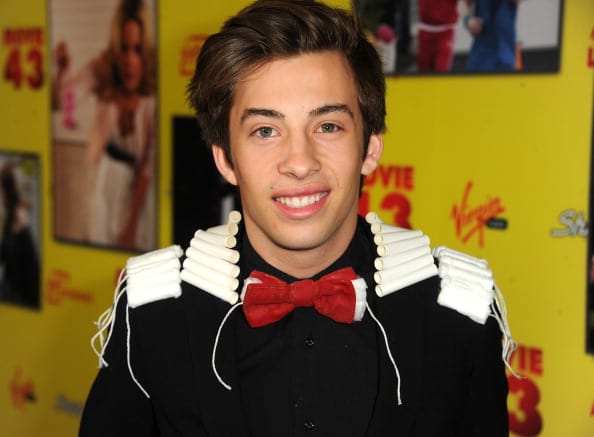 As per her account of the incident, she and Bennett had been "linked in friendship only," but it was only after she had made her own allegations against Harvey Weinstein last October, that Bennett had come forward with his allegations against her. "Subsequent to my exposure in the Weinstein case, Bennett – who was then undergoing severe economic problems and who had previously undertaken legal actions against his own family requesting millions in damages – unexpectedly made an exorbitant request of money from me," she said.
Argento also added that her partner and the late celebrated chef, Anthony Bourdain, had made the payment to avoid any further "negative publicity." "Bennett knew my boyfriend, Anthony Bourdain, was a man of great perceived wealth and had his own reputation as a beloved public figure to protect. Anthony insisted the matter be handled privately, and this was also what Bennett wanted. Anthony was afraid of the possible negative publicity that such a person, whom he considered dangerous, could have brought upon us," Argento said.
"We decided to deal compassionately with Bennett's demand for help and give it to him. Anthony personally undertook to help Bennett economically, upon the condition that we would no longer suffer any further intrusions in our life." So far, the Los Angeles County sheriff's department has shared that investigators are looking to speak to Bennett or his reps about the alleged incident, but on current grounds, Argento is not going to undergo criminal investigation for statutory rape.