Anne Hathaway warns body shamers in advance as she appears on the red carpet after gaining weight for a new role Anne Hathaway is commanding the red carpet with confidence and is not letting any body shamer deter her from her personal perceptions of beauty. The 35-year-old actress recently revealed earlier this month that she has been putting on weight for a new role.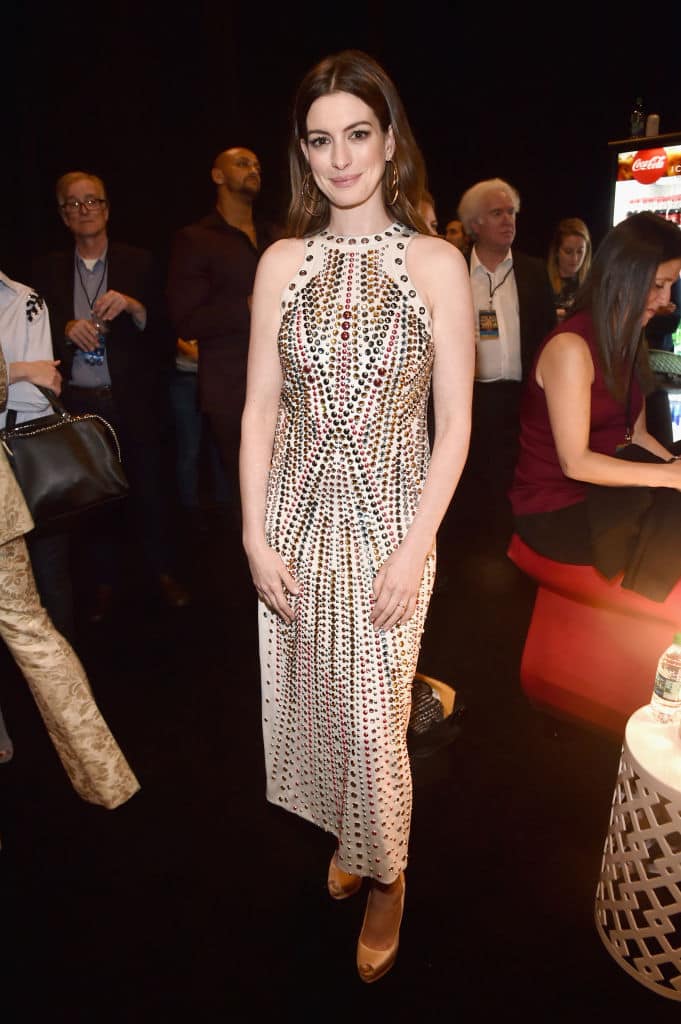 The Devil Wears Prada star walked down the red carpet with her fellow Ocean's 8 co-stars Sarah Paulson, Mindy Kaling, Sandra Bullock, Cate Blanchett, and Awkwafina at CinemaCon on Tuesday. The actress looked ravishing in a sleeveless embellished gown by Bottega Veneta, paired with peep-toe heels and gold hoop earrings.
Hathaway recently shared a video of her immense workout on Instagram, where she ran through bench presses, ab exercises, and push-ups.
---
She captioned the image: "I am gaining weight for a movie role and it is going well," she captioned the post. "To all the people who are going to fat shame me in the upcoming months, it's not me, it's you. Peace xx."
To add just a tint of humor to her sassy post, Hathaway added, "I wanted to set this to Queen's "Fat Bottomed Girls" but copyright said no. Continued peace xx"
Hathaway had previously spoken to People Magazine about appreciating her body after she gave birth to her two-year-old son Jonathan. "I think shape is an ongoing thing in everybody's life," she said in 2016. "I'm not trying to recapture something that was. I'm going with what it is now."
"Some things I guess are the same as they were, and other things are a little bit different. I'm just so proud of what the changes signify," the star continued. "So, there's no rush to do anything. I'm so happy being here."
Share this article:
Anne Hathaway slams body shamers as she walks down the red carpet after gaining weight for a new role