'An American Aristocrat's Guide to Great Estates': Release date, plot, cast, trailer and all you need to know about Smithsonian's new docu-series
An all-access VIP pass to some of the UK's most impressive estates where you can observe the intricate architecture and uncover some of its best-kept secrets Have you ever wondered what it would be like to live like a royal in a medieval castle located in the Scottish highlands? Well, look no further. Smithsonian is giving you an all-access VIP pass to some of the UK's most impressive estates, where you can observe the intricate architecture, receive insight into its aristocratic residents, admire priceless treasures and uncover some of its best-kept secrets. In the channel's latest offering, 'An American Aristocrat's Guide to Great Estates', Julie Montagu, Viscountess Hinchingbrooke, takes you on a guided tour through eight historical and timeless estates in all of Britain.
Here is everything you need to know about the documentary series.
Release date
'An American Aristocrat's Guide to Great Estates' premieres May 17 at 9 pm ET/PT on Smithsonian Channel.
Plot
In the new eight-part documentary series, Montagu explores the many stately homes and gives an insight into how living in these national treasures isn't exactly the fairytale that we imagine it to be. Furthermore, each hour-long episode addresses the challenges that the owners face and the creative ways in which they have to keep their estates running — they balance out their trusts in the maintenance of the grand houses, raising their families and accepting tourists.
Montagu's aristocratic title coupled with her influential contacts and inside connections gives her access to the regal properties, the aristocrats that own them, and the scandals and stories behind the histories of the homes.
Episodes
Montagu visits eight lavish homes in the series.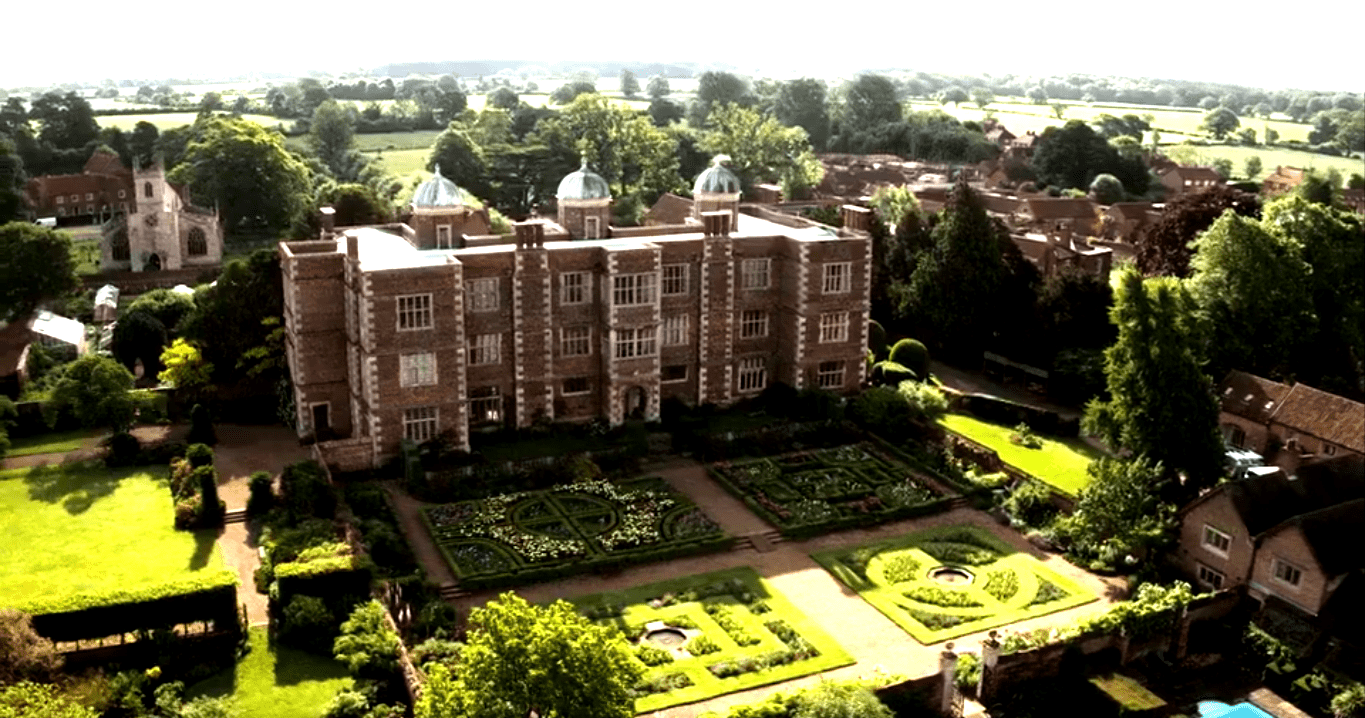 Eastnor Castle, Eastnor, Herefordshire: A 19th-century castle built for John Cocks, 1st Earl Somers, between 1811-1820.
Doddington Hall, Doddington, Lincoln: An Elizabethan manor with Flemish tapestries, walled gardens and also has a restaurant, cafe and a shop.
Holdenby House, Holdenby Road, Northamptonshire: A historic country house completed in 1583 by the Elizabethan Lord Chancellor, Sir Christopher Hatton, who refused to sleep there until Queen Elizabeth I had christened it by sleeping there.
Boughton House, Geddington, Northamptonshire: Originally a monastic building, it was bought by Sir Edward Montagu, Lord Chief Justice to King Henry VIII in 1528, prior to the Dissolution of the Monastries, and converted into a mansion.
Floors Castle, Kelso, Scotland: A country house, dating from 1721, and featured in the 1984 movie, 'Greystoke: The Legend of Tarzan, Lord of the Apes'.
Sudeley Castle, Cotswolds near Winchcombe, Gloucestershire: A 15th-century castle that may have been rebuilt over a 12th-century structure. It is known for its well-maintained garden.
Newby Hall, Skelton-on-Ure, Yorkshire: An 18th-century country house beside the River Ure.
Inveraray Castle, Argyll, Scotland: A country house on the shore of Loch Fyne, it is one of the earliest examples of Gothic Revival architecture and was built in 1743.
Cast
Julie Montagu
Julie Montagu, originally an all-American girl, hails from Illinois. She met her husband, Luke, the Viscount Hinchingbrooke, when she moved to London for work. After their marriage, she became the Viscountess and moved to her husband's 16th-century family estate in Dorset, Mapperton House. She is a television presenter as well as one of London's top yoga instructors and nutritionists, recently named one of the Top 10 Holistic Icons in the world. Cosmopolitan described her as: "Among London's taut-buttocked set, the name Julie Montagu is talked about with the sort of reverence reserved for the Dalai Lama. Her Sunday class in SW3 gets so packed that she often teaches standing on a radiator."
'An American Aristocrat's Guide to Great Estates' is produced by Nutshell TV for Smithsonian Channel. Mike Kemp is the executive producer for Nutshell TV. Charles Poe and David Royle serve as executive producers for Smithsonian Channel.
Trailer
If you like this, you'll love these:
'The World's Most Extraordinary Homes'
'Dark Tourist'
'The Getaway'
'Expedition Unknown'
'The Kindness Diaries'
Share this article:
'An American Aristocrat's Guide to Great Estates': Release date, plot, cast, trailer and all you need to know about Smithsonian's new docu-series