'American Housewife' Season 4: Release date, plot, cast and all you need to know about the ABC comedy If you're a family comedy junkie, then you will be glad!
ABC has ordered a fourth season of the Katy Mixon-led comedy American Housewife. Created by Sarah Dunn the series stars Mixon as Katie Otto, a confident, unapologetic wife and mother of three who raises her flawed family in the wealthy town of Westport, CT. Katie's perfectly imperfect world is upended when her neighbor's decision to move notches her up from her ideal social standing and sets her on a path to ensure that doesn't happen, regardless of the consequences.
'American Housewife' hails from ABC Studios and Kapital Entertainment. The show was nominated for a People's Choice Award for Favorite New TV Comedy. With 10 writers — an equal split of male and female with experience ranging from one who's never worked in TV to others who've been doing it for 20 years — Dunn has made the constant effort to make the show funny, successful and inclusive. Here's all you need to know about the renewed season for the family comedy.
Release date
The series was renewed for Season 4 on May 2019 and premiered on September 27, 2019, on ABC. After the winter break, more episodes of the series will follow on Friday, January 17, 2020.
Plot
' American Housewife' is probably the first show on TV that totally focuses on what it must be like to be a stay-at-home mom (or parent). The show tackles a lot of issues since there is the stereotype that housewives don't do anything substantial other than taking care of the house and kids and that their world should revolve around it. These issues could be family-related, work-related, school-related, or just personal issues.
Cast
Katy Mixon
Katy Mixon stars in the lead role in ABC's American Housewife. The family comedy is narrated by Katie (Mixon), a strong-willed mother, raising her flawed family in a wealthy town filled with perfect wives and their perfect offspring. Katie, a constantly wisecracking stay-at-home mom, embodies a kind of raw enthusiasm for life that is at odds with the other housewives in Westport — who are, in her mind, yoga-pants-clad, Fitbit-wearing, green-juice-toting skinny women.
Mixon has made appearances on 'Psych', 'Wilfred', 'My Name Is Earl', 'Two and a Half Men' and has starred as April Buchanan, in the HBO series 'Eastbound and Down'. She has also acted in David Mackenzie's 'Hell or High Water' and has lent her voice to the popular television series 'Robot Chicken', 'Neo Yokio' and 'Big Hero 6: The Series' as well as 'Minions'.
Diedrich Bader
Diedrich Bader plays Greg Otto, Katie's husband on the show.
He has starred in 'The Drew Carey Show' and Lawrence from the film 'Office Space'. Bader has had roles in animated features such as 'Ice Age', 'Surf's Up', 'The Simpsons', and voiced the role of Batman in the animated television series 'Batman: The Brave and Bold'.
Meg Donnelly
Starring as Taylor Otto, Donnelly shines as the eldest of Katy's three children, who was an awkward, homely student until about three months ago when she suddenly grew out of her 'ugly-duckling phase'.
She has starred in Disney Channel's original movie 'Zombies', Indie drama 'The Broken Ones' (AMK Films). Her first series regular role was on Netflix's 'Team Toon'. She has also acted in ABC's top-rated series 'What Would You Do?' and is a featured soloist in the 54 Below production of 'Von Trapp Children: from Sound of Music Live!'
Daniel DiMaggio
Daniel DiMaggio plays the role of Oliver Otto, Katy's son.
DiMaggio also played young Superman in the series 'Supergirl', 'Daddy's Home 2', 'Tales of Halloween' and 'A Tiger's Tale'.
Julia Butters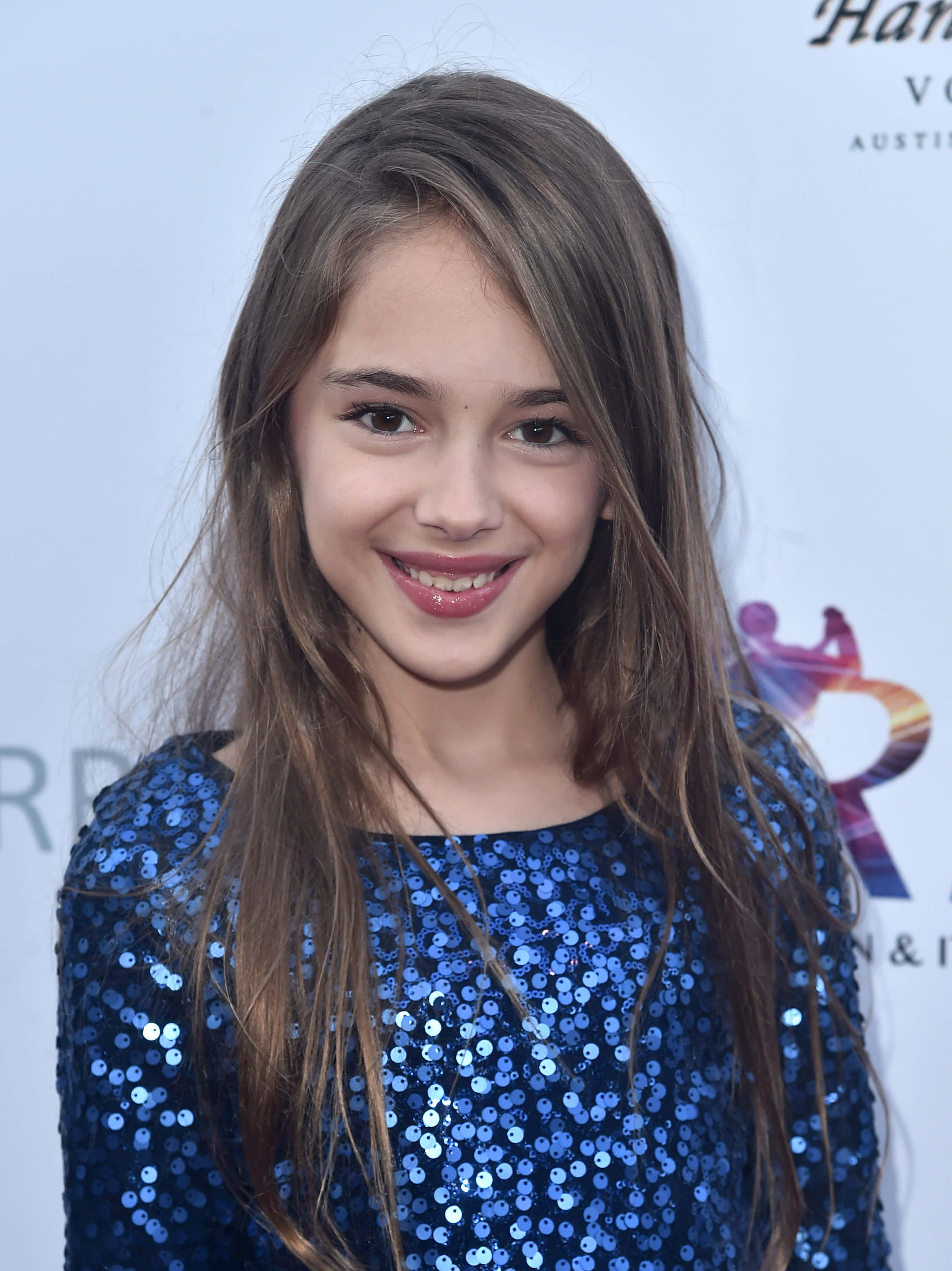 Julia Butters plays the role of Anna-Kat Otto.
Her most notable roles include work on 'Transparent'; 'Best Friends Whenever'; 'Term Life', directed by Peter Billingsley; 'The Rusted', '13 Hours: The Secret Soldiers of Benghazi', directed by Michael Bay and 'A Family Man', opposite Gerard Butler and Gretchen Mol.
Apart from the Otto family, you have Katie's best friends Doris and Angela, who are played by Ali Wong and Carly Hughes, respectively. Other recurring cast members in the show include Leslie Bibb as Viv, Carly Craig as Tara Summers, Logan Pepper as Cooper Bradford, Jeannette Sousa as Suzanne, Jessica St. Clair as Chloe Brown Mueller, Timothy Omundson as Stan Lawton, and Amarr M. Wooten as Eyo, to name a few.
Creator
Sarah Dunn
Dunn executive produces the American Housewife alongside Aaron Kaplan, Rick Wiener and Kenny Schwartz. She is also a novelist whose works include 'The Big Love' (2005), 'Secrets to Happiness' (2009), and 'The Arrangement' (2017). Her books have been translated into 19 different languages.
The pitch for American Housewife stemmed from the fact that, in the upstate New York town where Dunn lived with her journalist husband and young son and daughter, now 7 and 6 years old, she had become "the second fattest housewife." (The original title of the show was actually The Second Fattest Housewife in Westport, but it was changed because Dunn feels the new title "opens doors instead of closing them.") "I really don't think you need to be 40 and have three kids and have a body of an 18-year-old," Dunn says, echoing something Katie says nearly word for word in the American Housewife pilot. "I really think we need to get out of that mindset." "They can be proud of their body and of what they're doing, and they can see themselves on TV. That's all I really want."
Where to watch
'American Housewife' airs at 8 pm on Fridays on ABC and can be streamed on the ABC Live website and Hulu.
If you liked this, you'll love these
'Fresh off the Boat'
'Modern Family'
'The Goldbergs'
'Suburgatory'
Share this article:
american housewife season 4 release date plot cast trailer news katy mixon sarah dunn diedrich bader