Amber Heard just revealed that her mother, Paige Heard, has passed away.
The 'Aquaman' actress took to Instagram to announce the tragic and unfortunate news and shared many images of herself and her mother. Heard also penned a heartfelt message about her mother's very untimely death.
The message read, "I am heartbroken and devastated beyond belief at the loss of my mom, Paige Heard. She left us too early, clasping onto the memory of her beautiful, gentle soul. She will be missed from the very depths of our hearts forever."
"Her unflinching, open heart made her the most beautiful woman I had ever known. It's hard to imagine and even more difficult to say but I feel truly lucky to have been her daughter and been given the gift of having the light she shone on everyone, fall on me for nearly 34 years," Heard added.
She also thanked her friends and family for supporting her and her sister Whitney as they navigate through this difficult time. "This has been an unbelievably painful time but in that, I am reminded of what survives us all, love. The kindness, support, and generosity my sister Whit and I have received from friends and family has been utterly soul-saving," she continued.
Heard's former husband Johnny Depp who is embroiled in a nasty lawsuit with Heard had reportedly exchanged text messages with Heard's mother Paige after the couple had broken up.
Heard and Depp met on the sets of 'The Rum Diary' in 2009 but started dating in 2012. They got married three years later in 2015 though they ended up getting divorced a year later.
In the text messages obtained by The Blast, Paige had explained to Depp that the reason behind Heard filing a restraining order against him was to protect herself from getting evicted from the couple's apartment.
Paige had reportedly texted Depp at the time, "It's the lawyers on both sides doing this not Amber. I heard the whole story very teary—if I could just talk to Johnny. She didn't want this. Friggin lawyers on BOTH sides!! This was not her idea, not her wishes. She was told she would be evicted and out in 30 days if she did not do this."
From the conversations, it seemed as though Depp was close to Heard's parents. At the time, Paige had ended their text messages with a message that read, "I love you, son."
Currently, the Depp and Heard court case is still going on and getting more unpleasant by the minute. Many new details of the pair's toxic relationship are beginning to emerge. We had earlier reported that Depp claimed that Heard poured red nail polish on a tissue to fake a bloody nose.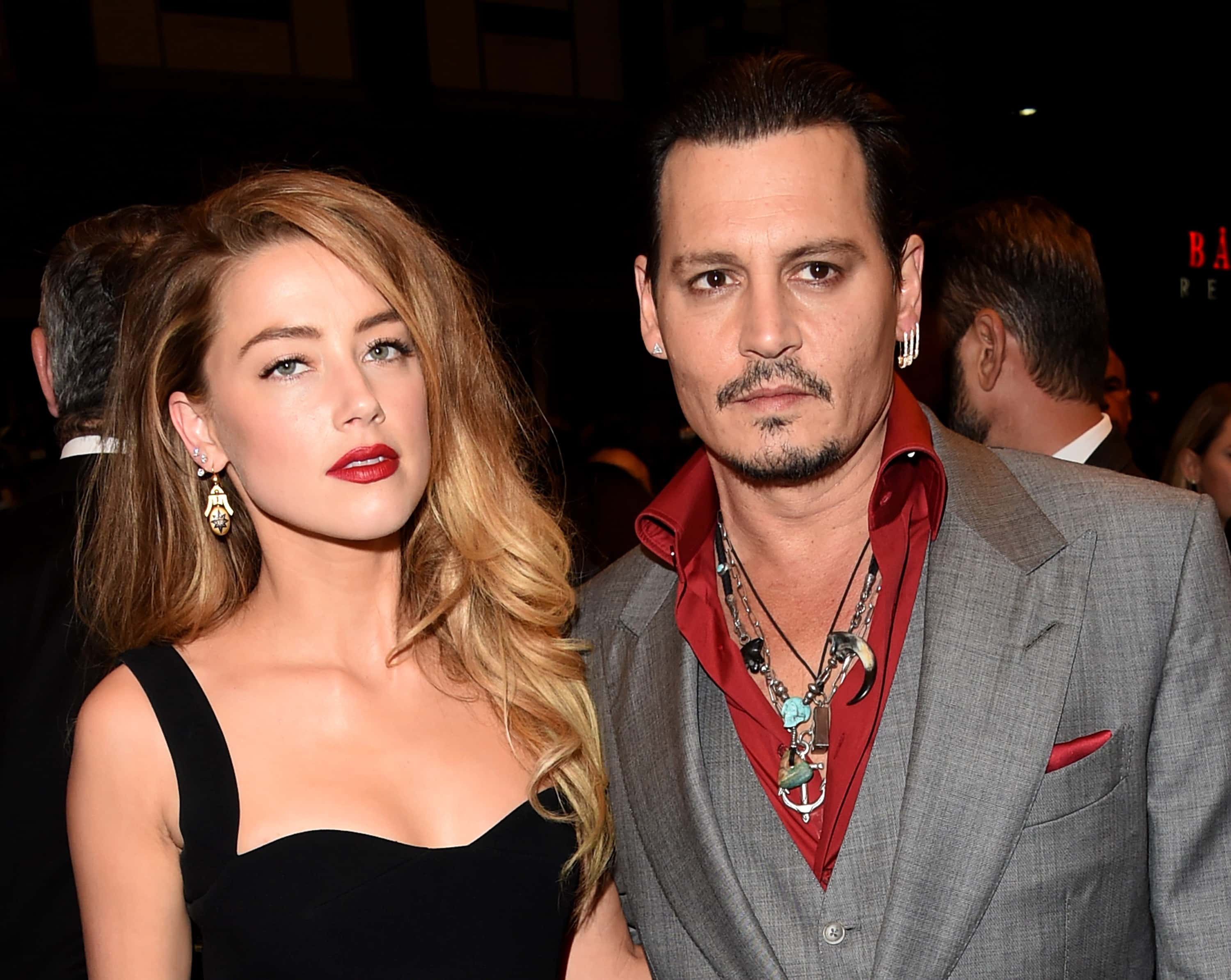 The information was revealed after legal documents obtained by The Blast shows Depp's friend, Josh Richman, recalling the alleged incident. "I have known and considered Johnny Depp a friend for approximately 33 years. I attended Johnny's wedding ceremony with Amber Heard in the Bahamas on February 7, 2015. It is a small island, and the number of wedding attendees was quite small. None of the few of Johnny's actual friends who attended were happy Johnny was marrying Amber, and we discussed it openly," Richman says.
He also added how friends believed that Heard was emotionally abusing Depp.