Is Amal Clooney pregnant? George Clooney giddy with excitement, it might be twins AGAIN: Source
Amal and George Clooney are reportedly expecting twins again, four years after they welcomed twins Ella and Alexander Amal and George Clooney have reportedly told their loved ones about the pregnancy (Photo Kevin Winter/Getty Images)
After welcoming twins four years ago, it is being reported that George Clooney's wife Amal Clooney is pregnant again and their closest friends are in the know. The 'Gravity' star, 60, and the human rights lawyer, 43, are already parents to twins Ella and Alexander.
A source said, "The buzz is they're having twins again. Amal's said to be past her first trimester, and she's already starting to show, so soon enough, everyone will know." Apparently, if the buzz is to be believed, the happy couple has already announced the big news to their closest friends over an intimate dinner party at the restaurant Il Gatto Nero, located near their Italian villa on July 4. The restaurant is reportedly one of George's favorite places to eat out.
RELATED ARTICLES
George Clooney's Lake Como home lashed by mud and flood debris, actor was inside with family
George Clooney tells George Floyd's family lawyer to ask Derek Chauvin to let someone kneel on his neck for 9 mins
'George was giddy with excitement'
The source told OK! US, "George was giddy with excitement and couldn't wait to tell everyone," adding that their news was "met with well-wishes all round". The actor was reportedly said to be "so proud", while Amal was "glowing". The insider continued: "This is something both George and Amal really wanted, but at her age, there was no guarantee. It's so exciting. George has been open about wanting more kids, so getting two at once would be ideal!"
Perhaps the only people more excited than the would-be parents are their children, Ella and Alexander, as the new addition to the family would make them elder siblings. In fact, Ella had reportedly been "begging" for a baby sister for a while now, although the couple has not revealed the gender(s) of their unborn babies yet. It is believed that both Ella and Alexander came to know about Ammal's pregnancy on their birthday, which was on June 6.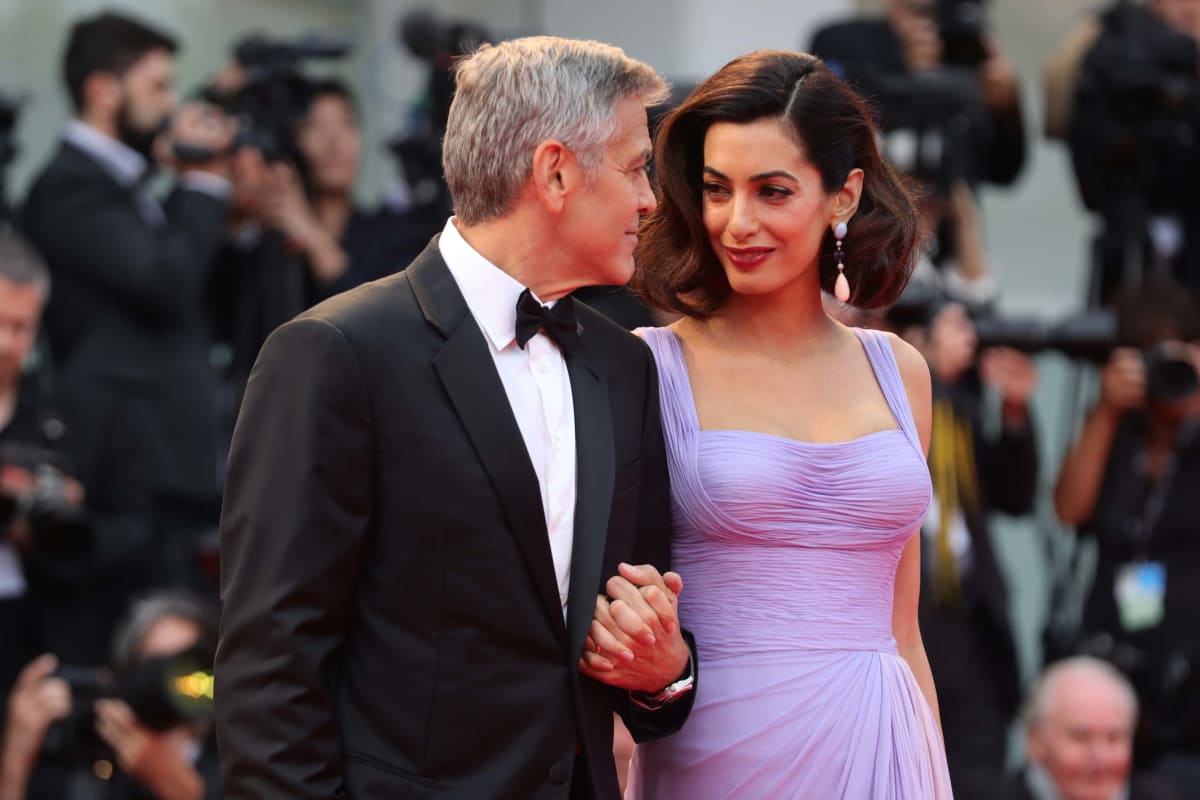 George Clooney's Lake Como home flooded
The happy news of Amal's pregnancy comes after the news of a recent tragedy that struck George's family. George and his family were trapped inside their Italian villa as Lake Como outside flooded due to heavy torrential rain for days. The raging flood turned the road outside their home into a river and debris blocked the front door of the plush mansion, where the couple and their children were staying. The devastation was brought in the wake of the town of Laglio being hit by severe rains. About 60 people, including some 30 from Laglio, were rescued from the damaged homes and wreckage caused by the floods and subsequent landslides.
Clooney's home was slammed by a giant expanse of mud, wood, and debris that washed up against the villa and even reached a first-floor balcony, as reported by the Italian media. The actor was caught on camera by paparazzi helping locals clean up the damage on Wednesday, July 28, after it began raining on Tuesday. Shaking hands with local business owners, offering them ample support, Clooney told local TV station TG1: "It's much worse than I thought." Apologizing for his lack of Italian, Clooney continued: "In Cernobbio the situation is serious. I spoke with the mayor, there will be a lot of work, it will take millions of dollars, but this city is strong. It will react and return better than before. This is a very resilient city."