Aiden Fucci's mom Crystal Smith washed his bloody jeans after Tristyn Bailey's murder ST JOHNS COUNTY, FLORIDA: The mother of 14-year-old Aiden Fucci, who is charged with stabbing Florida cheerleader Tristyn Bailey 114 times, has now been arrested on charges of evidence tampering. His mother allegedly tried to wash off the blood from his jeans after the murder.
The state attorney alleges that Crystal Lane Smith, 35, tried washing off the blood from the blue jeans of her son, Fucci, which he wore while allegedly murdering Bailey last month. Citing surveillance video taken during the murder investigation, a police report released on Saturday, June 5, states that "the defendant can be observed… going to (Aiden Fucci's) bedroom at approximately 1255 hours (12.55 pm, date unknown), retrieving what appeared to be a pair of blue jeans, taking the jeans to the adjacent bathroom and appeared to be scrubbing the jeans in the bathroom sink."
RELATED ARTICLES
Tristyn Bailey murder: Petition to try Aiden Fucci as adult gets over 700K signatures, suspect may get new lawyer
Were Tristyn Bailey and Aiden Fucci friends? Florida cheerleader, 13, was filmed walking with 'killer' schoolmate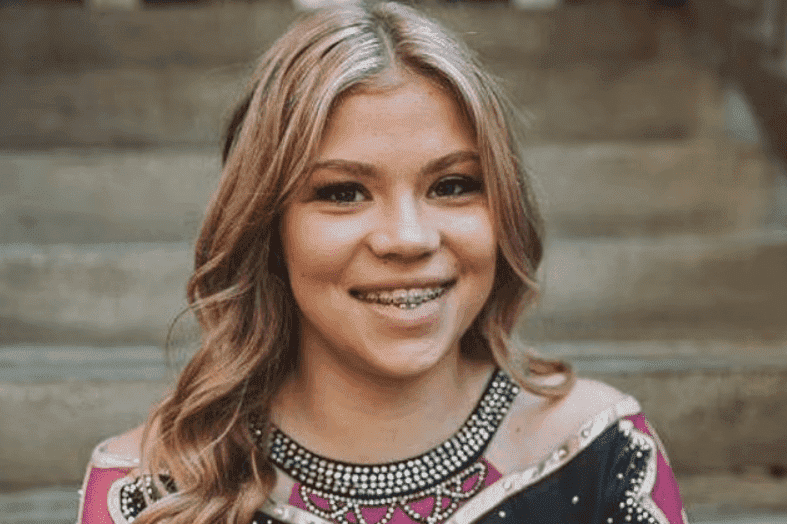 According to the arrest warrant, police said video footage from the night Bailey was killed showed Smith washing the jeans, and later talking to Fucci while the two inspected the jeans. While in a room at the St Johns County Sheriff's office the next day, Smith also asked Fucci if he was certain that his clothes from the previous evening were clean. "I think so, why?" Fucci asked. According to the warrant, Smith was observed giving Fucci "a questioning look and whispered 'blood'".
Smith turned herself in to the St John's County Sheriff's office on Saturday afternoon, June 5, and is being held on a $25,000 bond, according to a police statement. "Crystal Smith will be held responsible for her role in this case and justice will be served for Tristyn Bailey and her family," said St John's County Sheriff Robert Hardwick.
Fucci, who attended the same school as Bailey, has been charged as an adult with first-degree murder. In addition to the blood evidence, investigators caught him walking with Tristyn, 13, on the night of her murder and then leaving alone. Her body was found the next morning. Forty-nine of her stab wounds were defensive, indicating she fought for her life as the killer stabbed her so furiously that the tip of the blade broke in her skull. Authorities have said Bailey may have been murdered just because Fucci had allegedly told his friends that he planned to kill someone in the woods that evening.