Will Aiden Fucci be tried as an adult? Tristyn Bailey's cousin hopes teen suspect 'comes clean' over her murder ST JOHNS COUNTY, FLORIDA: After Aiden Fucci, 14, an eighth-grader at Patriot Oaks Academy was charged on Monday, May 10, with second-degree murder, after his cheerleader schoolmate, 13-year-old Tristyn Bailey, was found dead on Sunday after going missing hours prior, the question on everyone's minds is whether the juvenile suspect will be tried as an adult.
Sheriff Robert Hardwick stated during a news conference on Monday, May 10, that investigation is in the "very beginning stages" and did not release any details related to Bailey's death, including the cause of death or how Bailey and the suspect may have been linked. What is known, however, is that on Sunday, May 9 night, a few hours after Bailey's body was discovered, Fucci took a selfie in the back of a cop car which he then posted on Snapchat with the caption, "Hey guys has anybody seen Tristyn lately." Police confirmed that the selfie was part of their investigation. The police have also mentioned that it is possible that charges against Fucci could be upgraded in consultation with the state attorney's office.
READ MORE
Who was Tristyn Bailey? Boy, 14, allegedly posted taunting selfie on Snapchat after killing cheerleader classmate
Who is Sofia Juarez? Washington missing girl case sees hope as woman on TikTok says she was kidnapped as a kid
Will Aiden Fucci be tried as an adult?
It is too early to tell if Fucci will be tried as an adult. According to Florida law, the state attorney's office is the ultimate authority on whether juvenile suspects are tried as adults. "The state attorney does have discretion to refer a 14 or 15 year-old for direct file to be tried as an adult under murder charges," said attorney Curtis Fallgatter, who is not involved in the case, First Coast News reported.
State statute 985.557 reportedly gives the state attorney's office the power to charge Fucci as an adult since he is charged with murder, which is one of the crimes listed under the criteria. However, Fucci's current second-degree murder charge might be the maximum he can be charged with at the moment. "Those particular crimes that carry serious penalties, life in prison for example, death penalty, capital type cases, have to returned by a grand jury," Fallgatter said. Fucci has not been indicted for first-degree murder.
According to the attorney, a teenager's mental health will be examined and taken under consideration in cases like this. Regardless of whether or not the child is tried and convicted as a minor, the judge has the discretion for sentencing. "If juvenile sanctions are imposed, that would yield a much more lenient sentence than adult sanctions," Fallgatter said. In such cases, they could be kept in custody until their 21st birthday.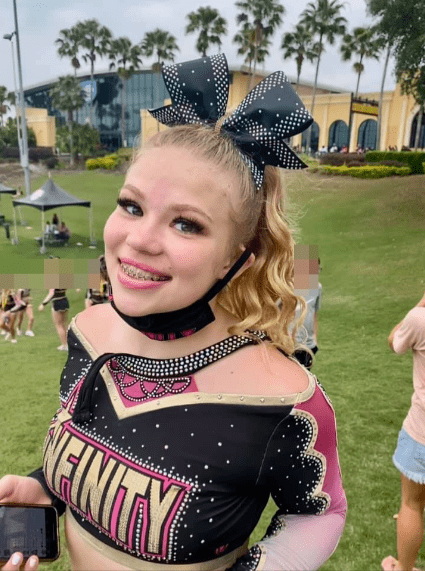 Aiden Fucci has a detention hearing on Tuesday morning.
Bailey's cousin hopes Fucci will be tried as an adult
Connie Stull, the victim's cousin, told The Sun she hopes Fucci confesses and is then tried as an adult in court. When asked if she hopes he will come clean, she replied: "Yes I do. I have cried my eyes out. I looked him [Aiden] up on Facebook, but there are too many. I'm happy they made an arrest and hope they try him as an adult. Tristyn was a sweetheart, she loved cheerleading, I'm an emotional wreck, my husband and I didn't sleep well last night."
The tragedy of Bailey's death was described as "completely horrendous" and "mind-blowing' by Tanya White, the victim's cheerleading coach. Speaking on Fucci, she said: "I'm glad he has been arrested and it's moving quickly and not dragged out for the parents' sake. Tristyn was a cheerleader for our middle school association and captain as a 7th grader. Tristyn was an incredible leader, friend, and role model for many athletes. She lit up the room with her smile and spunk! She absolutely did not deserve this. The whole community and cheer world is devastated. We are all pulling together and here to support Tristyn's family during this difficult time."