Tristyn Bailey murder: Petition to try Aiden Fucci as adult gets over 700K signatures, suspect may get new lawyer
The 14-year-old was accused of murdering his schoolmate Tristyn Bailey earlier this month ST JOHNS COUNTY, FLORIDA: A petition started recently that demanded the trial of Aiden Fucci as an adult has now garnered more than 700,000 signatures. However, the goal is 1 million. The 14-year-old is the suspect in the murder of Tristyn Bailey. Both Fucci and the 13-year-old cheerleader attended the same school. The victim was found dead on May 9 and the next day, Fucci was arrested and pressed with a second-degree murder charge.
While it's still not clear how he will be tried since according to Sheriff Robert Hardwick, the probe in the case is in the "very beginning stages", a petition on Change.org was launched. The public appeal stated, "Tristyn Bailey was murdered. She was only 13. Her murderer is 14 and is being charged with second-degree murder. But he should be tried as an adult. He showed no remorse for what he did. He posted on his Snapchat story a picture of him in a police car saying, '[Has anyone] seen Tristyn lately?' knowing he had just murdered her the night before. Tristyn deserves to have justice."
RELATED ARTICLES
Aiden Fucci: Tristyn Bailey murder accused, 14, rolls his eyes as judge reads his detention terms in court
Who is Brittney Bailey Russell? Murdered Florida teen Tristyn Bailey's sister says 'her name WILL live on'
The petition was referring to an incident that took place a few hours after Bailey's body was discovered. The accused allegedly captured a selfie in the back of a police vehicle and then shared it on Snapchat with a caption that read, "Hey guys has anybody seen Tristyn lately." Per police, the selfie is also under probe now.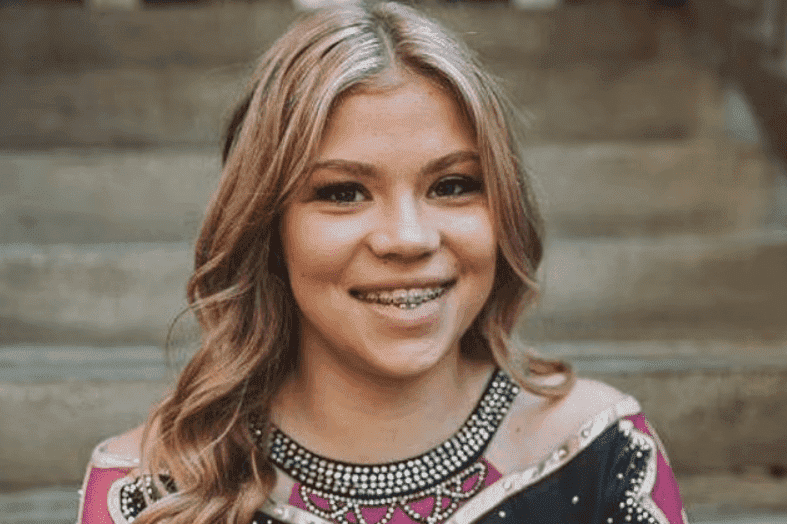 Meanwhile, a recent report has stated that Fucci may get a new attorney to represent him as his previous Jacksonville lawyer has decided to keep himself away from the case. On Monday, May 17, a "motion to withdraw as counsel" was filed by Anwar Snober, who had been representing Fucci since his arrest. The proposition mentions that Snober "has discussed the matter with the Defendant and his parents and both are in agreement as to the withdrawal of counsel."
On the same day, another motion was also filed to find if the accused's family are able to hire an attorney to represent their son in the court. Assistant Public Defender Liana Dolores Orta filed it. Florida Statutes say, "an applicant, including an applicant who is a minor or an adult tax-dependent person, is indigent if the applicant's income is equal to or below 200 percent of the then-current federal poverty guidelines prescribed for the size of the household of the applicant by the United States Department of Health and Human Services."
Bailey, who went to Patriot Oaks Academy that Fucci also attended, was reported missing by her family on the morning of May 9. Hours later her remains were found in the Durbin Crossing neighborhood. On May 10, Fucci was taken into custody and charged. He was also presented virtually before a judge on May 11 and reports said he rolled his eyes when his detention terms were read out. Judge Richard Orfinger said, "I do find that there is probable cause to believe the offense occurred and at this time I am going to order that Mr Fucci be detained by the department of juvenile justice in secure detention for 21 days or until further order of the court."
Share this article:
Tristyn Bailey murder: Petition to try Aiden Fucci as adult gets over 700K signatures, suspect may get new lawyer