Cardi B's sister's celebratory post may have accidentally revealed the gender of the rapper's baby with Offset She might not have planned it all to happen this way, but Cardi B is having a little baby girl, if reports are to be believed. The rapper revealed her pregnancy news on Saturday Night Live during her performance on April 7, when the camera panned out to reveal her bump.
And it looks like her sister, Hennessy Carolina, has spilled the beans on what could be the gender of her sister's unborn child. Hennessy took to Instagram recently to congratulate her dearest sister on the happy news, but according to E! News, she might have accidentally hinted at the fact that Cardi B is pregnant with a girl.
"A baby is truly a blessing from god I know how much you always wanted to be a mom!" Hennessy wrote along with a pic of her sister. "You always been Like a second mom to me so I know u gonna be the best mommy everrrr. you took care of me like i was ur own daughter I know how much you LOVE babies."
Hennessy continued, "Growing up, you would always break me off a piece of your plate without me asking... to our little brother you give him whatever he imagines .... every time I use to see your adorable baby pictures, I use to wish I was older than you just so I wouldve gotten the chance to carry you and give you kisses when you were a baby because you were so cute and adorable! and NOW that ur baby is coming its like it's coming true! I'm going to be able to hold ur baby and give the baby all the kisses and hugs! your pregnancy is mines we pregnant can't believe we're having a baby! hehehehe and to my brother @offsetyrn @iamcardib Auntie hennny aowwww."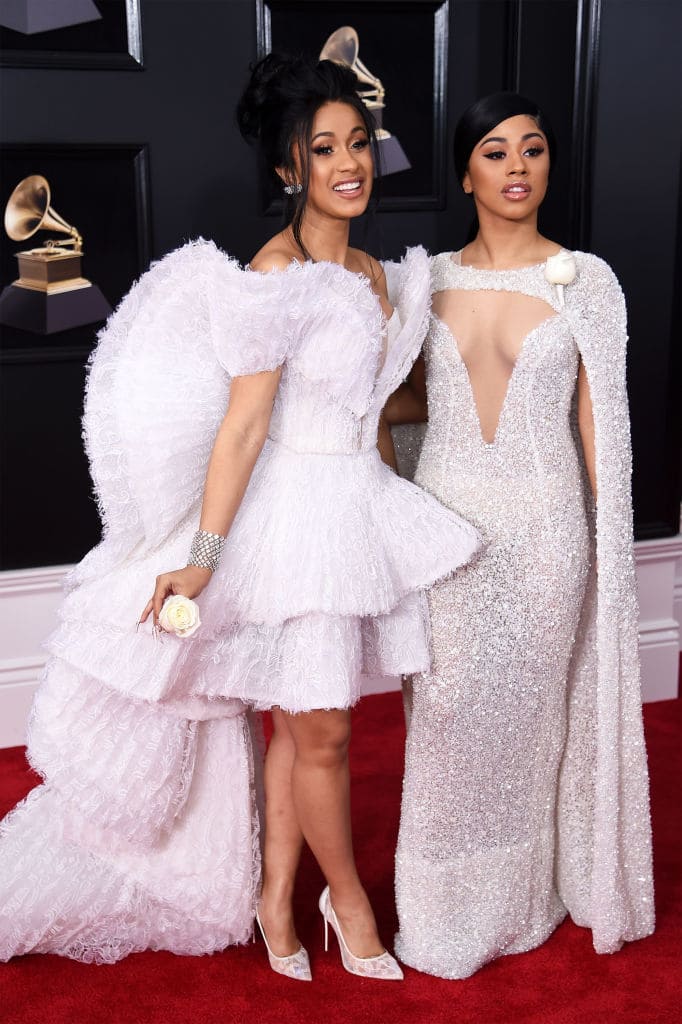 She's since edited the post, but the original wording revealed to a lot of speculating fans that Cardi B was expecting a daughter. Hennessy originally wrote, "hold ur baby and give her all the kisses," making it quite clear that the family knows Cardi is having a girl.
And that's not all. Even Jimmy Fallon left a huge clue as to the gender of the baby, courtesy a gift basket that he sent the 'Be Careful' singer.
The Tonight Show Starring Jimmy Fallon gifted the mom-to-be with a gift basket full of goodies for her little girl, which included a leopard print coat, diamond-encrusted baby bottle and a light purple blanket.
Cardi's confirmation of the pregnancy news came after months of speculation as to whether she was set to welcome her first child with her fiancé, Offset. In an interview for Beats 1 Radio, Cardi spoke to Ebro Darden on April 2 and addressed the pregnancy rumors.
In response to them, she said, "I just feel like people gotta tune in a little bit on album and they will know a little bit more. Because it's like I can't address all the rumors and everything." She also said that she can't be open about everything in her life and wants to keep some things private.
However, Cardi has yet to reveal the baby's sex herself, so fans still have to wait in order to hear the final verdict from the horse's mouth itself!