'Westworld' actor Zahn McClarnon cast in Warner Bros' 'The Shining' sequel, 'Doctor Sleep'
Zahn McClarnon looks set to join the cast of 'Doctor Sleep,' with both Carl Lumbly and Alex Essoe expected to join as well. The cast for Warner Brothers' movie adaptation of Stephen King's 'Doctor Sleep,' the chronological successor to 'The Shining,' is slowly beginning to take shape, with Zahn McClarnon reportedly in talks to join Ewan McGregor and Rebecca Ferguson in the sequel. Previously known for his portrayal of Hanzee Dent in season 2 of FX anthology series 'Fargo,' the actor was most recently in the news for his role as Akecheta, the Native American host in season 2 of HBO's 'Westworld.'
According to Variety, McClarnon is being considered for the role of Crow Daddy, who will be the right-hand man to Ferguson's character of Rose the Hat. McGregor has been cast in the leading role of Danny Torrance, whom the film will follow in adulthood in the aftermath of the events that unfolded in the Overlook Hotel in 'The Shining.'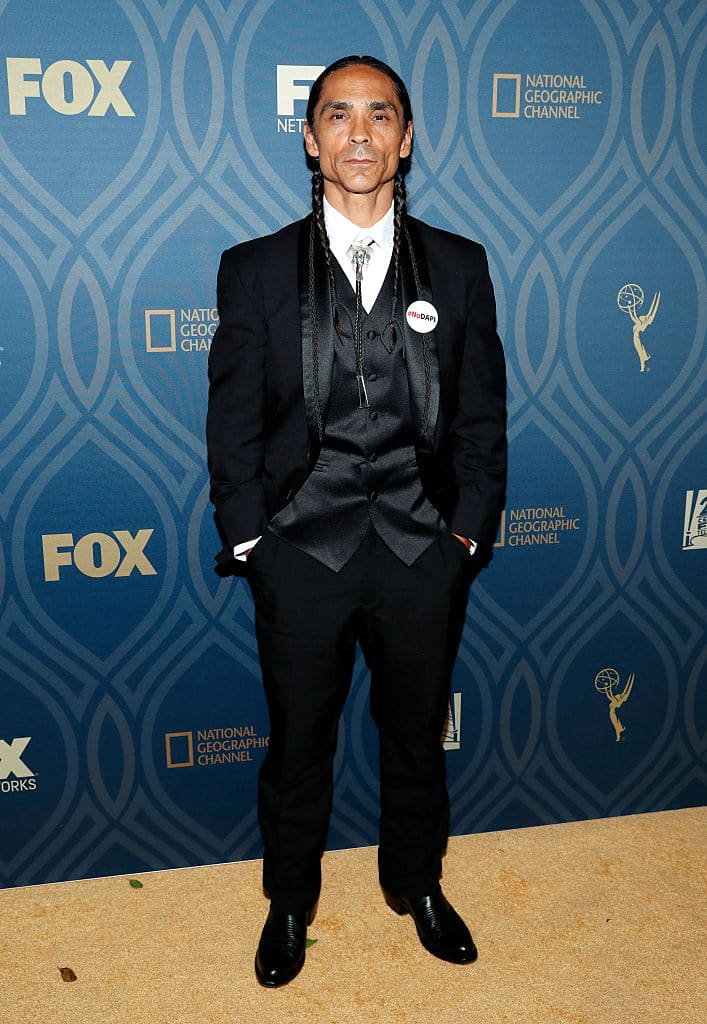 Deadline also reports that Warner Bros. will be casting Carl Lumbly (Supergirl, Alias) to play Dick Halloran, the kind cook who comes to Danny's rescue in 'The Shining,' and Alex Essoe (Starry Eyes, Midnighters) to play Wendy Torrance, Danny's mother. 
'Doctor Sleep' will follow Danny as he deals with a plethora of personal problems. Suffering from psychological trauma having witnessed the death of his father, he falls prey to the same legacy of pent-up anger, rage, and alcoholism that haunted his father, as well as his father's father. The powerful 'shining' that gave him the ability to foresee events has faded away due to his drinking problems.
But it returns when he decides to embrace sobriety and use the powers to help and provide comfort to the terminally ill at a hospice. His run-in with Abra Stone, who seems to exhibit the same psychic traits as him, changes his life forever. At the other end, there's 'True Knot,' a group of quasi-immortals who possess their own 'shine abilities.'
However, the 'True Knot' have malicious intentions. They wander across America and periodically feed on 'steam,' a psychic essence produced when the people who possess the shining die in pain, and when they become aware of Stone, who supposedly possesses the most powerful 'shining' in existence, it sets up a confrontation with Danny, who once again has his world thrown into disarray. 
Mike Flanagan, who has already helmed Netflix's adaptation of King's novella 'Gerald's Game,' as well as other horror movies such as  'Absentia,' 'Oculus,' 'Hush,' and 'Before I Wake,' has been roped in to direct the film. Flanagan's producing partner, Trevor Macy, will produce along with Vertigo Entertainment's Jon Berg.
'Doctor Sleep' is scheduled for a January 24, 2020 release, and Warner Brothers is said to be working on a prequel titled 'Overlook Hotel' as well.