Wordle 406 Answer: What is the word today? Get clues and the solution for July 30
The Wordle answer for puzzle 406 is a bit tricky but with our clues and tricks, solving today's game will be a piece of cake Get your daily dose of Wordle (Illustration by Brandon Bell/Getty Images)
There's nothing better than solving puzzles on a Saturday morning. At least, that's probably what every Wordle lover will tell you. If you are already racking your brains over today's Wordle, then you are not alone. The answer for the July 30 puzzle will require some brainstorming, but we will get to that in some time.
If you love playing Wordle, chances are its spin-off, Quordle, will also interest you. While the two games are not affiliated at all, the challenges in Quordle do make it a likable game. However, the magical Wordle has its own charm and if you are on a streak, it would be a pity to end it on a loss. Looking for the answer to Saturday's Wordle? Then just scroll down to see how we decoded it for you.
READ MORE
Quordle 187 July 30, 2022, Answers: Here are the hints and clues for today's puzzle
WORDLE 404 answer July 28, 2022: What's the word for today? Check the hints and solutions here
Initially created by software engineer Josh Wardle for his partner, Wordle is popular with millions of daily users. In fact, though Quordle is trying to steal Wordle's thunder, there is still some time before that happens as word game lovers' affinity for the game is not weakening any time soon.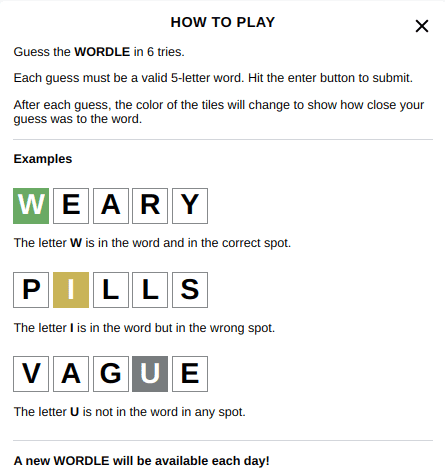 On its website, NY Times has listed out how to play the game. A player gets six attempts to find out the word and each must be a valid word. After each guess, the color of the tiles will change to show how close your guess was to the word. After entering your guess, the game will tell you which letters are both correct and in the right place with a green tile. Letters that are correct but not in the right place are indicated with yellow. Gray means it is not any word in any spot.
There is also a mode you need to activate to step up the difficulty level. If you've been finding Wordle too easy, the Hard Mode is your best bet.
How to make your first move on Wordle?
Thousands of people around the world play this game each day, so it was but a matter of time before hacks, clues and hints to cracking this word game surfaced online. But what's the fun when there's a hack? If you want to do the old-school way then here's a brief simply read on for a few tips and strategies to help you win this game.
1. Choose a word with at least two different vowels plus common consonants such as S, T, R, or N.
2. It's simply a matter of finding the right letters and putting them in order.
3. Some people use the same initial guesses, for example, RAISE, CLOUD and RATES as they contain a lot of common letters and one of them is bound to stick the landing. Starting with common words helps you eliminate a lot of the unnecessary letters in your first attempt itself.
Does today's Wordle accept two answers?
Occasionally Wordle accepts two different correct solutions on the same day. However, today is not that day. This happens because of the changes the New York Times made after it acquired Wordle. NYT dropped a lot of the words from Wordle's original list which it considers obscure or potentially offensive.
To make sure you're always on the right page, just refresh your browser before your game. Rest assured, your streak won't be lost.
Clues and hints to solve Wordle 406
Here are some specific clues to finding Wordle's answer for today
1. It contains two vowels
2. It has no repeated letters
3. It ends with a very common ending letter
Bonus clue: It's an emotion. If you don't get this answer from these clues, that's what you are going to be when you see what you missed out on.
If these hints are not enough, scroll down to see the solution, in case you're really stuck or just want to skip to the best part of today's puzzle.

SPOILERS- Solution for Wordle 406
Last chance to turn back...

It's time to reveal the solution.
Today's Wordle answer is :
UPSET.
How was that? Tell us in the comments below. How long did you take to come up with the answer?