Will 'Keeping up with the Kardashians' star Kim Kardashian find love again after divorce with Kanye West? Although Kim Kardashian's divorce to her rapper husband Kanye West hasn't been finalized yet, that hasn't stopped people from speculating about the newly single reality star's love life.
From rumors of the 'Keeping Up With the Kardashians' star dating CNN anchor Van Halen to rapper Drake, there doesn't seem to be a dearth of choices for the 40-year-old beauty. While the world continues to try to link her up to nearly every celebrity, what does the 'KKW Beauty' founder herself think of dating and relationships following her split from Kanye? Read on to know more.
RELATED ARTICLES
Is Kim Kardashian dating Van Jones? KUWTK star linked with CNN anchor amid reports of divorce with Kanye West
Is Drake dating Kim Kardashian? Wild rumors fueled online: 'Made Kim climax twice, unlike Kanye'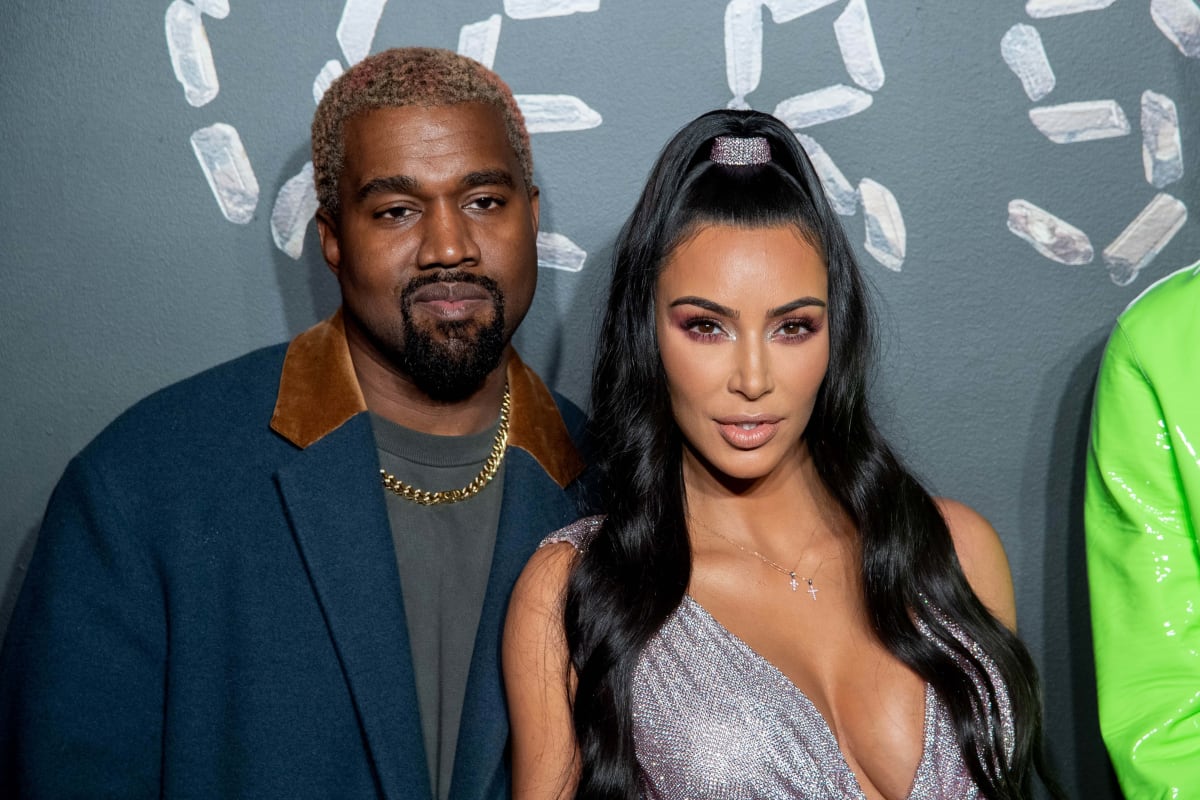 A source close to the reality star revealed that Kim isn't ready to date just yet. "Kim is still adjusting to the idea of being single, dating again is very far off, she's nowhere near ready," reported HollywoodLife. She is reportedly focussed on her kids at the moment. "Right now, it's all about her kids, just making sure they are doing good and adjusting well to the new normal. She's also very busy with work and school, she has so much on her plate there's hardly a free moment," added the source.
But Kim has nothing to worry about, as her close friends are more than happy to step in and set her up with someone as and when she is ready. The reality star is currently studying to become a lawyer. In a post she made on Instagram in 2019, Kim detailed out her experince of studying law in a lengthy post."For the next 4 years, a minimum of 18 hours a week is required, I will take written and multiple choice tests monthly. As my first year is almost coming to an end, I am preparing for the baby bar, a mini version of the bar, which is required when studying law this way."
"I've seen some comments from people who are saying it's my privilege or my money that got me here, but that's not the case. One person actually said I should 'stay in my lane.' I want people to understand that there is nothing that should limit the pursuit of your dreams, and the accomplishment of new goals. You can create your own lanes, just as I am. The state bar doesn't care who you are. This option is available to anyone who's [sic] state allows it. It's true I did not finish college. You need 60 college credits (I had 75) to take part in 'reading the law,' which is an in office law school being apprenticed by lawyers. For anyone assuming this is the easy way out, it's not," she wrote.
Kim married Kanye in May 2014, the couple has four children together- North, 7, Saint, 5, Chicago, 3, and Psalm, 1. The rumors of Kim and Kanye's divorce began doing rounds last year following Kanye's struggles with his bipolar disorder and running an unsuccessful campaign for Presidential elections.
The upcoming Season 20 of 'Keeping Up With the Kardashians' will touch upon the couple's divorce and show how Kim is coping with it. Despite the end of her marriage to Kanye, Kim is reportedly still interested in getting married again. "Kim still loves Kanye and Kanye loves her. This wasn't about someone falling out of love with someone else and her friends know that. She has no plans to date anytime soon, but Kim would love to be married again. She's very family-oriented. It's just nowhere near on her mind at the moment," shared a source close to the star.
Hopefully, fourth time will be the charm for Kim Kardashian. 'Keeping Up With the Kardashians' Season 20 premieres on March 18, at 8 pm ET/PT only on E!
Share this article:
Will 'Keeping up with the Kardashians' star Kim Kardashian find love again after divorce with Kanye West?