Who leaked Chris Chan's messages? Mother's sexual assault outed by undercover investigator RUCKERSVILLE, VIRGINIA: Chris Chan's leaked text messages detailing how she allgedly sexually assaulted her 79-year-old mother with dementia has raised waves of shock and disgust all over social media. Exposed in a Kiwi Farm thread from an anonymous account, the explicit recount of how the comic auteur 'massages' a woman called Barb's vagina to 'help' her 'memory' made sensational rounds on Twitter, with people left overwhelmed at the nature of the act.
Chan, who went from being globally popular 'Sonichu' creator to an avid activist for more than just LGBTQ++ community, came out as a transwoman in 2016. She took up the name Christine Weston Chandler Sonichu and has been vocal about her activism with pro-Democratic beliefs. News of her assaulting her alleged mother broke on July 30, and since then, Chan was booked and let go from 14, Branchland Court in Ruckersville, Virginia after police made a welfare check at her home. But the one aspect of the case that many have commented on was the source of the leak. According to the Kiwi Farm thread that alleges Chan's incestuous crimes, the leak happened courtesy of a mysterious person identified as 'Bella', who has been dubbed an undercover investigator that Chan believed she was confiding in.
READ MORE
Chris Chan said raping mom, 80, with dementia was like 'souls bonding', reveal DISTURBING texts
Who is Barbara Anne Weston? Chris Chan's mom whom she allegedly abused appeared in her videos
Who leaked Chris Chan's texts and audio about raping mother?
The Kiwi Farm thread that shared screenshots of Chan detailing her mother Barbara Anne Weston's abuse came from an anonymous user called NULL. The user shared five photographs on the platform, all screenshots of Chan's texts to someone they identify as someone "named 'Bella', a trollsona of someone called 10thanonymous, who Chris confided this information in."
Along with the texts, there's also a 9 minute 33 second audio where Chan allegedly goes on and on about how her mother asked her to stop at one point, but claimed there was "progress" in her deteriorating memory as the "massaging" of her privates was stimulating her.
Exposing the details, NULL writes that "Greene County Police visited the Chandler residence for a wellness check. Just now, Chris was served an emergency protective order until August 5th. He is not allowed at 14 Branchland Court until then. He is also not allowed to contact his mother at all. Barbara is at the hospital for a senior care inspection." The user also adds: "Chris has someplace to sleep. I will be disbursing the remainder of the GoFundMe money to him to cover emergency expenses, as promised and as legally obligated of me."
Who is NULL?
NULL also shared details of the criminal laws against incest in Virginia, intimating their readers with the information that it's a class 5 felony, aka "'wobblers', crimes that can be either a felony or a misdemeanor, depending on how the crime is charged and, sometimes, how the judge or jury decides to treat a conviction. Class 5 felonies in Virginia are punishable by: 1 to 10 years in prison (when the conviction is a felony), or up to 12 months in jail and a fine of $2,500 (misdemeanor)." NULL further added that Chan has found accommodation in a hotel. The account then shared with their followers that "I have stopped my payment to Chris and asked GoFundMe to refund all donors," and in another follow up revealed: "Chris lied to me and I've cut contact. View the post for more details."
NULL's profile on the internet sleuthing platform describes them as "an expert in being harassed online." Their bio reveals they have been an operator on the website since joining on Nov 14, 2012. Who Bella is hasn't been revealed, but in a screenshot shared by NULL, user 10anonymous has claimed they criticized Chan once calling her a "fat, overweight retard". NULL also goes on to allege the original conversation between them and Chan where 'Barb' is referred to by the comic writer as someone new she has started seeing. Chan describes this Barb's intellect of supreme level and talks about her expertise in accounting. NULL attaches a Wikipedia screenshot to that, where Chan's mother, Barbara is described to have the same career.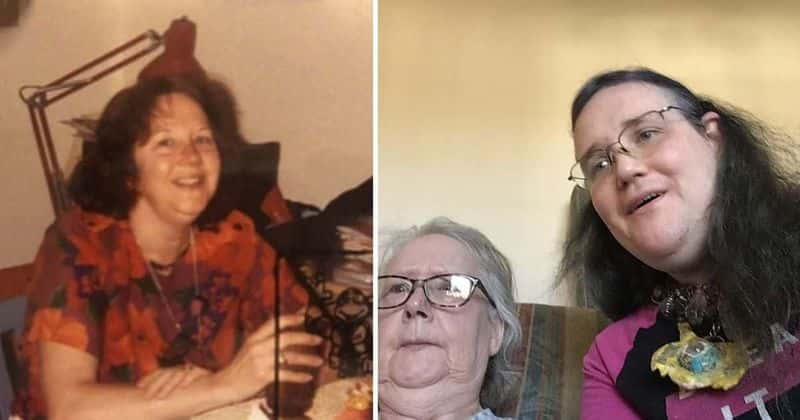 'Then she told me to stop'
In her messages to the unidentified undercover investigator, Chan talks about her 'romp with 'Barb', whom she doesn't ever explicitly refer to as her mother. Chan talks about how she has been able to allegedly stimulate Barb's memory so successfully that Barb could recall anecdotes from when she was 2 years old. Chan calls cuddling with Barbara after massaging her "g-spot" a "bonding" moment unlike any other. The texts begin with, "So yes, Barb and I just had another romp in the hay," before adding: Tonight, I started looking into a more consistent pattern to my massaging, And I took the input and focused on getting blood flow into the groin area."
Further disturbing details from Chan's recount include her telling her confidante: "Also made another attempt at rubbing her vagina, externally at first, then slipping between the lips and rubbing the internal labia. Then she told me to stop," she continued to the undercover cop, adding: "I had attempted the first night to rub her in there; I found her spot, but it hurt her. But, alternatively, I did find that at cunnilingus, I was good at it with my tongue." The next text adds: "And I did also stimulate her cl*t; that does not seem to hurt her as much but she still has a limit with that spot as well."