Who is Aman Tyler Perry? Tyler Perry wants to be 'the best dad' to his only child after a traumatic childhood Filmmaker Tyler Perry welcomed his only child back in 2014 with his now ex-girlfriend, Gelila Bekele. Now as the film director is all set to receive an honorary statuette at this year's Oscars for his humanitarian work, his fans want to know everything about his personal life. Perry has set up a self-contained, 330-acre (133-hectare) production "campus" at a Civil War-era Confederate military base in Atlanta, Georgia, where hundreds have been employed while Covid-19 shut down productions in Los Angeles.
Perry has gained great diversity in Hollywood, produced dozens of films and TV shows starring mainly African American actors and last year he paid for the funeral costs of victims of police violence, including George Floyd.
RELATED ARTICLES
What is Tyler Perry's net worth? The filmmaker's journey from 'poor as hell' to Hollywood's newest billionaire

Tyler Perry provided Meghan Markle and Harry security when royal family did not: How much was the crew paid?
Perry, who started dating model and activist Gelila Bekele after meeting her at a Prince concert in 2007, announced his breakup last year. In December 2020, Perry posted on Instagram, "This is what a midlife crisis looks like. I'm 51, single and wondering what the next chapter in my life will look like. Whatever it looks like I'm going to walk with God, be the best father and man I can be, hold my head up high, and try to look my best doing it!! In a world with so much sadness, please try and stay in the good! Merry Christmas and let's look forward to 2021 bringing us peace!"
Before parting ways last year, the couple welcomed their first child, Aman Tyler Perry, on November 30, 2014. 'The Diary Of A Mad Black Woman' actor reportedly found inspiration for his baby's name during the holidays when his first child arrived on a Thanksgiving Day weekend, as the name Aman means 'peace'.
In 2009, Perry revealed that he suffered physical and verbal abuse by his father throughout his childhood until he was 19. During an interview with Oprah, he had described his early years as a "living hell". He later said that this is probably why he could find fatherhood a cathartic experience. "He's over the moon. He sees this as an opportunity to make things right," the source said. The source said that he already set up a nursery and was keen to change diapers.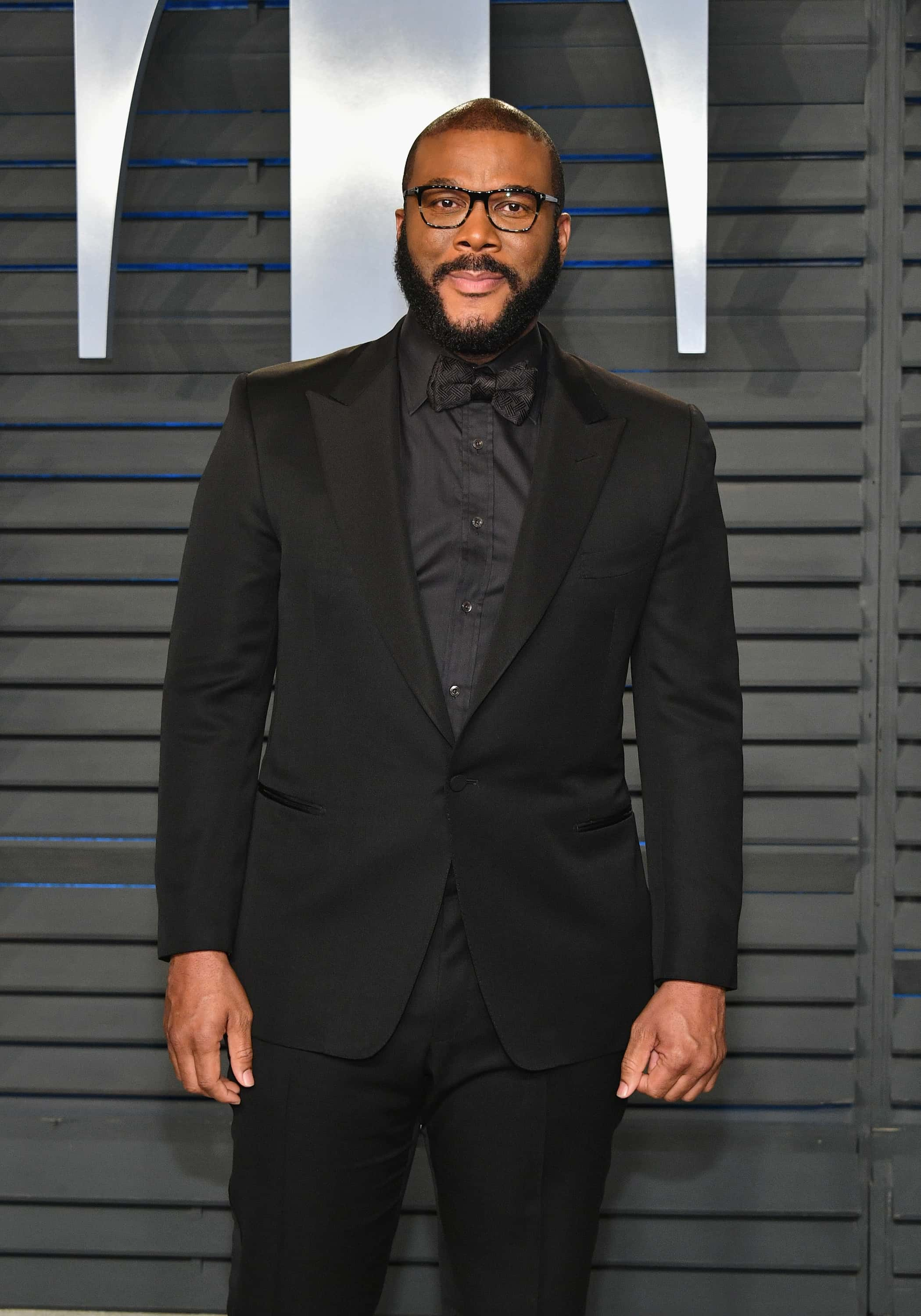 That same month Perry told Extra how excited he was about the arrival of his son. "The greatest gift I'm being given right now is the opportunity to give the little boy in me everything I never had, so that's what I'm excited about," he said. "This beautiful human being that God has allowed to come into my life for me to get to know, because they come with their own personalities, who they are, to shepherd and usher him."
In 2016, Perry said that his 2-year-old son keeps the producer busy watching a kid's television show. "The whole day is Paw Patrol," the Hollywood powerhouse says of the animated Nickelodeon series. "Paw Patrol. He loves Paw Patrol. He wants to watch Paw Patrol. He's never seen television, but he watches it on his iPad. We have to take it away, then we go out and do normal things, and then it ends with Paw Patrol."