Who is Claudia Jordan? Talk show host alleges Trump tried to kiss her twice, 'he favors Ivanka over his wife' Actress and host Claudia Jordan who worked with President Donald Trump during the second and sixth seasons of his reality competition show, 'The Celebrity Apprentice', has made some startling revelations, saying he attempted to kiss her "twice" and that she had to remind him he was married. Jordan, 47, made the claims on the October 13 podcast episode of 'Behind The Velvet Rope With David Yontef'.

The 'Real Housewives of Atlanta' star alleged on Trump's attempts to kiss her as reported by ET Canada. "Oh, before I got 'Apprentice', we were just like the year or the year leading up to the show. He was trying it a little bit, you know, he would kind of do it … He tried to kiss me one time, twice," she said. "And I had to remind him that he was married. That was like, 'You are not putting that tongue in my mouth. This is not going to happen. Absolutely not.'"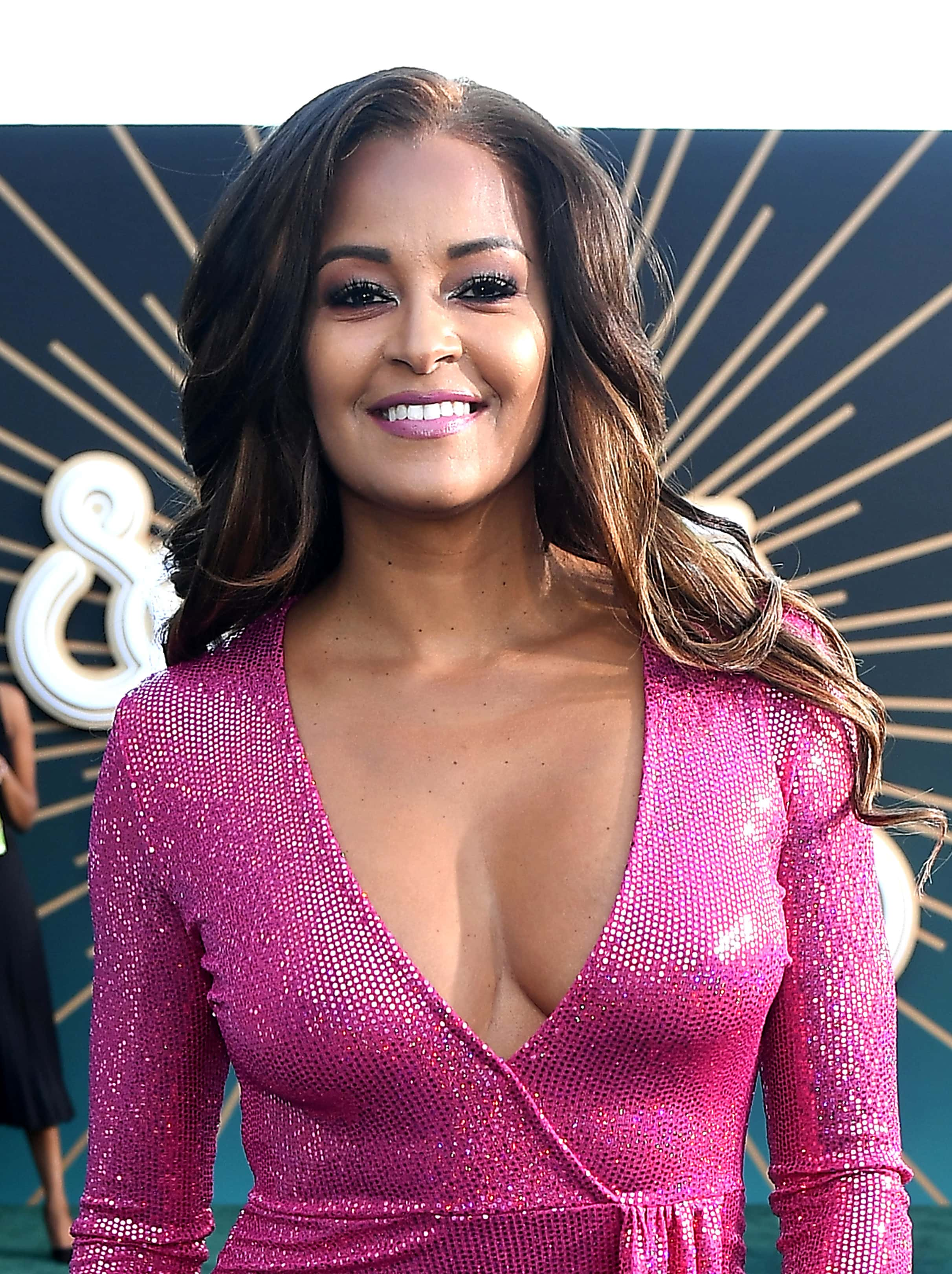 Making it clear that POTUS was already married to First Lady Melania Trump at the time, she reportedly added, "Yeah. I mean, everyone knows he cheats on her. And so does she, that's why her bracelets and diamonds are so big." Claudia reportedly continued, "I know he did like me as a person. I know he floated and he did try to kiss me twice, but I wasn't gonna go along with that. And you know, he tried me a couple of times, but I was still able to, like I said, curve, which a lot of women, we shouldn't have to have the skill, but a lot of us do have that skill."
She added as reported in ET Canada, "We have to navigate where, okay, it wasn't sexual assault, I'm not going to say that, but you are trying it and you are a married man. And let me remind you, you are married to Melania and I'm not her… So you can put your little orange lips on your wife and we can do business but you are gonna be over there."
Claudia did not stop there. She claimed that Trump's eldest daughter Ivanka is his favorite while Tiffany Trump, his younger daughter. is the most "neglected". "He favors Ivanka over his own wife," Claudia reportedly said as reported by ET Canada. "I like the way he loves Ivanka. He loves Ivanka. I think he's okay with Trump Jr. And Eric is just like, whatever."

She spoke on Tiffany, "I think Tiffany is the most neglected of all the daughters." She continued, "I kind of feel like he doesn't give her as much attention. Now, a little bit more, but I feel like at the time she wasn't getting that and I really thought she was a sweetheart and [ex-wife] Marla is very sweet."
She reportedly added on Trump's preferences, "So I think Trump judges people by looks, weight" and "if they're rich." ET Canada reported that Jordan also revealed that POTUS once told her she should not date Black men "cause they don't have money." After the blasting claims, here is what we need to know about Claudia and her Trump connection.
Who is Claudia Jordan?
The brunette beauty Claudia Jordan was born to an Italian mother and African American father in Providence, Rhode Island. She started as a sprinter before competing in notable pageants. She held the title of Miss Rhode Island Teen USA in 1990 and represented Rhode Island at the Miss Teen USA pageant that same year as reported by Hollywood Life. Further, the star of the glam world became the second African American woman to hold the title of Miss Rhode Island USA when she won in 1997. She went on to compete at the Miss USA 1997 pageant and was counted in the top 10.
As a result, Claudia's pageant fame led to her appearances in music videos and game shows. She went ahead to work with esteemed artists like Backstreet Boys, Fabolous, Coolio, and Ginuwine. The star was also featured in the game show 'The Price is Right' from 2001 until 2003, and on 'Deal or No Deal' from 2005 until 2009. Her stupendous glory fetched her national commercials for large brands like Pepsi, Sears, and Microsoft.
Jordan appeared in the second season of 'Celebrity Apprentice'. Trump who was the then businessman, was the host of this show which pivoted on business people and celebrities raising money for a charity of their choice. Jordan selected the NAPSAC Foundation as her charity. After Season 2, Claudia was again invited to return to compete on the All-Star version of 'Celebrity Apprentice'. It was during her appearance on this show that Claudia has accused Trump of attempting to kiss her.
After that show, Trump hired her to co-host the Miss Universe 2009 pageant. Later, Claudia went on to host shows like 'The Best Damn Sports Show Period' and 'The Modern Girl's Guide to Life' for two seasons. However, Claudia reached the peak of her career and stardom when she was featured as the main housewife on the popular show 'The Real Housewives of Atlanta'.
Share this article:
Who Claudia Jordan Host Trump tried kiss her twice he favors Ivanka Melania Celebrity Apprentice