Who are Sam and Charlie Woods? Tiger has always been open about cheating scandals with kids from Elin Nordegren Legendary golfer Tiger Woods underwent multiple leg surgeries following a roll-over car crash on February 23, in Los Angeles County, Southern California.
Woods was alone during the car crash near the Rolling Hills Estates and Rancho Palos Verdes neighborhoods of Los Angeles. According to officials, the crash occurred at 7:12 am and the vehicle sustained "major damage". Woods was conscious and in stable condition when he was removed from the car and transported to Harbor UCLA Hospital, with multiple injuries to both his legs.
RELATED ARTICLES
Trump says Tiger Woods 'will be back' after car crash: A look at ex-POTUS's friendship with his golf buddy
Is Tiger Woods OK after scary car crash? Golf legend's right-leg surgery makes fans wonder if he will 'retire'
In an official statement posted on his Twitter page, his reps said that the golfer was "awake, responsive and recovering in his hospital room" after having a rod put into his leg during surgery. Anish Mahajan, chief medical officer and interim CEO at Harbor-UCLA Medical Center, said in the statement that Woods "suffered significant orthopedic injuries to his right lower extremity" that were treated in emergency surgery. The rod was inserted into his tibia to stabilize fractures and screws and pins were used to stabilize injuries to the foot and ankle.
He has two children, his daughter Sam and his son Charlie whom he shares with his ex-wife, Swedish model Elin Nordegren. The couple was married for six years between 2004 and 2010. Daughter Sam was born on June 18, 2002 and is currently aged 13. Charlie is 12 and was born on February 8, 2009.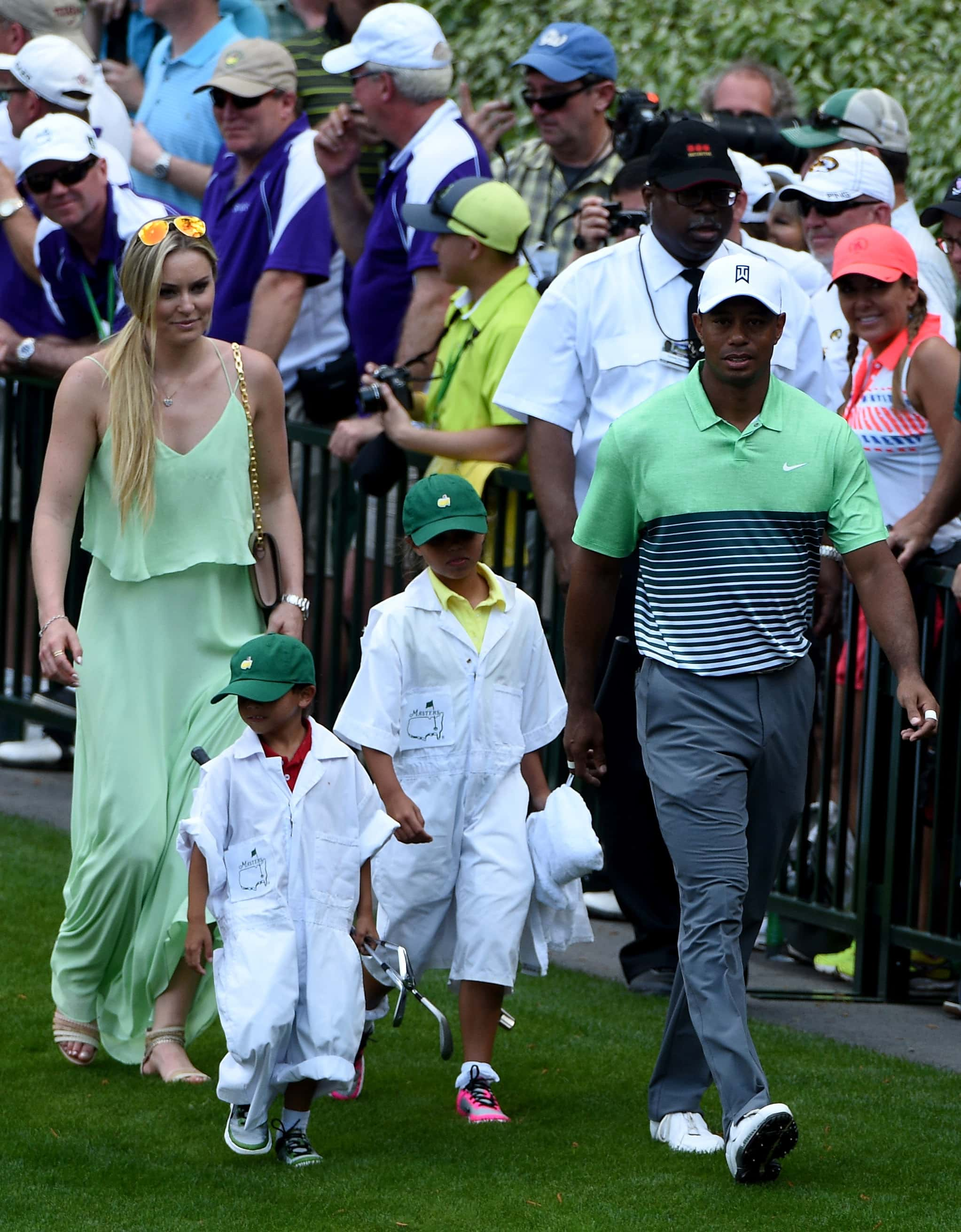 Sam Alexis Woods
It is interesting to note that Sam is not short for Samantha. Tiger opened up on the name of his daughter, saying it was what his father called him when he was growing up. "My father had always called me Sam since the day I was born. He rarely ever called me Tiger. I would ask him, 'Why don't you ever call me Tiger?' He says, 'Well, you look more like a Sam,'" he said.
While Sam might have a connection to Tiger's name, she's made it clear that she was more into soccer than golf. Her dad even opened up about the amount of time he spent at soccer practices and games because of Sam. Tiger has also posted photos of Sam attending professional soccer matches and meeting stars of the U.S. Women's National Team.
"No, not really. They're keen into soccer; if they want to play golf, that's great. If they don't, that's fine, too," he told Golf.com in 2018. "As long as they have a good time playing sports. I find that a lot of fun now, to be able to physically get out and pass the ball around with them. I get such a big kick out of watching them compete and play. It's so much fun to see how happy and passionate they are about soccer."
Charlie Axel Woods
While his older sister hasn't taken to golf, Charlie seems to be interested in dad's sport. He also won a junior golf tournament by five strokes in the summer of last year. The 12-year-old golfer also went onto win a South Florida tournament by three strokes.
Tiger has also enjoyed introducing Charlie to the golfing world. "He's starting to get into it," Woods told Golf Digest. "He's starting to understand how to play. He's asking me the right questions. I've kept it competitive with his par, so it's been just an absolute blast to go out there and just, you know, be with him. It reminds me so much of me and my dad growing up."
However, he has made it clear that he won't be forcing the sport on Charlie as he grows up. It's a choice that he wants his son to make for himself. "I don't know. It depends how bad he wants it. It's all on him. I wanted it at a very, very early age. I wanted to compete and play in this game. That's on him—whether he wants it or not," Tiger said.
Tiger has been honest about his cheating scandals with his kids
In 2019, his marriage with Nordegren fell apart after dozens of women came forward about their sexual relations with Tiger. His golf career also took a serious hit for awhile. The drama damaged his reputation and caused him to lose out on a bunch of sponsorships despite Tiger apologizing for his actions,
However, Tiger made the conscious decision to not hide the scandal from Charlie and Sam. Tiger stated, "I've taken the initiative with the kids, and told them upfront, 'Guys, the reason why we're not in the same house, why we don't live under the same roof, Mommy and Daddy, is because Daddy made some mistakes."