What happened to Stray Kids' ex-member Woojin? A look at what the singer has been doing after leaving the band K-pop has bitten into a huge slice of the global music industry with iconic bands like BTS, Blackpink, NCT and Stray Kids gaining unprecedented popularity. While one would barely hear about any skirmishes between band members, the exit of some members like Stray Kids' Kim Woo-jin aka Woojin who left the band in 2019 citing undisclosed "personal" reasons, did leave a huge question mark in the minds of fans. Stray Kids are known for their eclectic mix of pop, hip hop, and electronica and came together as a result of a talent show, akin to 'The X Factor'.
The 23-year-old South Korean music sensation was one of the most celebrated artists and the lead vocalist of Stray Kids until JYP Entertainment announced his exit from the band in October 2019. It was a shock exit for many since he joined the band in 2018 only to leave it a year later. The remaining members of the group are Hyunjin, Han, Felix, Seungmin, IN, Bang Chan, Lee Know and Changbin.
Why did Woojin leave?
In October 2019, the label that Stray Kids are signed to – JYP Entertainment – announced Woojin's exit without specifying the reasons behind it as quoted by Cheatsheet. "Woojin, who has been a member of Stray Kids, has left the team and terminated his contract due to personal circumstances. We apologize for any inconvenience this may have caused many fans." Since leaving, Soompi reported in April 2020 that Woojin has been practicing individually and had started preparing on a small scale for his first solo fan meeting while working with the concert organizer Kevin & Philip's. The site further reported that a part of the profits from the fan meeting will be donated.
After leaving Stray Kids, Woojin said as quoted by Soompi, "Since I have to take responsibility for everything on my own now, I think I've become more careful and cautious. I've gained a greater sense of responsibility. It would be a lie to say I'm not anxious at all [after leaving the group] but I haven't felt greatly anxious or worn out because I know there are fans who like me a lot."
Where is he now?
While Woojin remained out of the spotlight for a while after leaving the band, he did re-enter the scene in January 2020 announcing some plans. The star spoke to SpoTVNews sharing some insights into his fan meeting plans and future endeavors. An article in Soompi quoted him as saying, "I've spent a lot of time lately organizing my thoughts and resting. I went on a few trips with friends too, and I've been exercising as well and working hard on self-improvement. I've really missed being on stage. I'm planning on holding a fan meeting in the first half of the year to meet with my fans."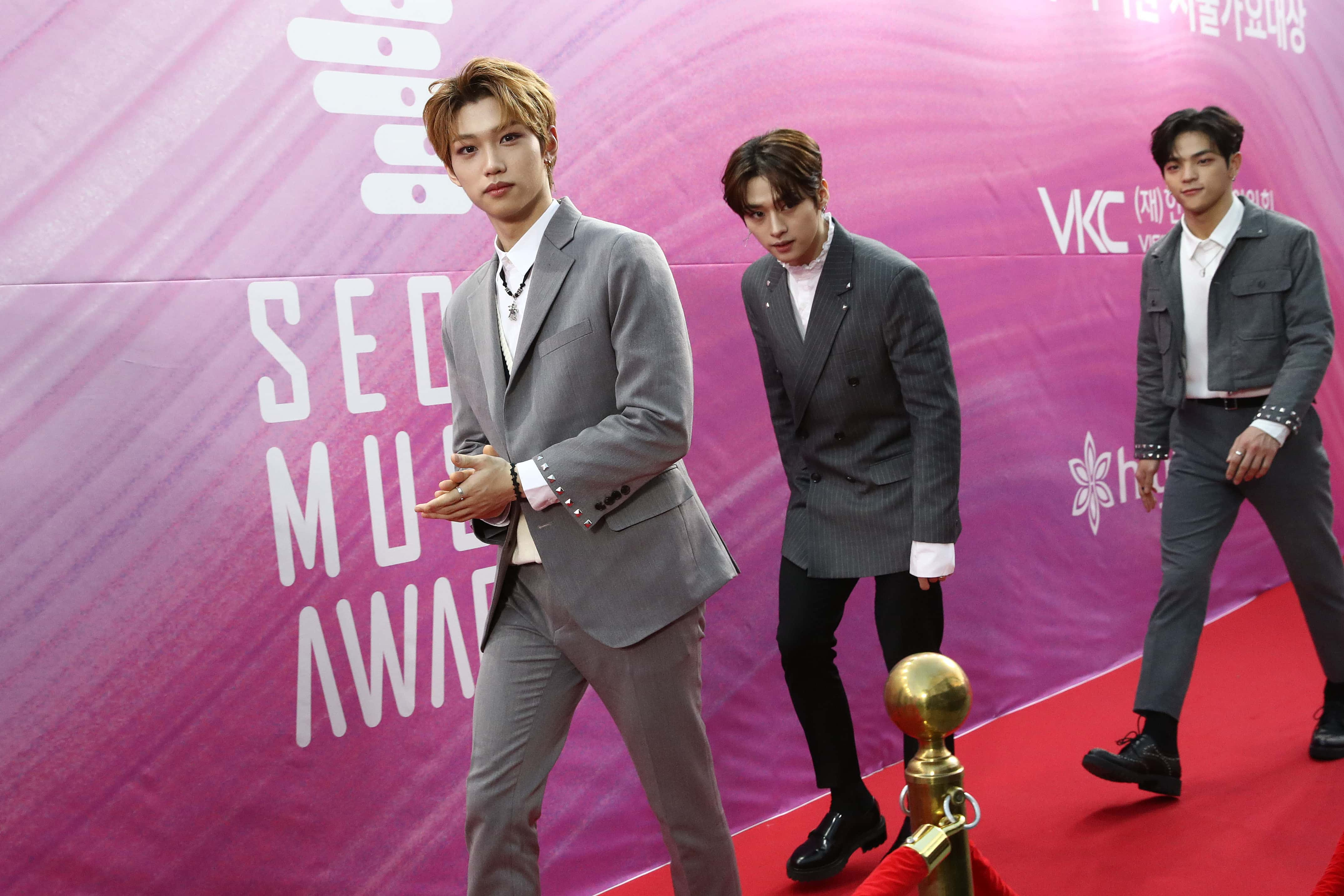 Elaborating on his fan meeting plans he said, "I'm preparing for my fan meeting by working in collaboration with some great people that I met through an acquaintance." He continued, "Since I haven't been able to sing for my fans a lot, I want them to be able to listen to my voice and my music a lot at my fan meeting. I've also prepared a self-composed song that includes the things I want to say to my fans, and I'm thinking about letting fans hear it first at my fan meeting."

Soompi reported in April this year that Woojin is doing groundwork on-stage performances and is busy creating merchandise. It's reported that he's also considering filming the fan meeting to release for overseas fans. However, SpoTVNews mentions that while Woojin is gearing up for his fan meeting, he doesn't have clear plans for promotions yet, especially after limitations posed by Covid-19.
But since talent knows no boundaries and barriers, Woojin never fails to enthrall his fans with the new content he is producing. Since 2020, Woojin has been busy rejuvenating by traveling and occasionally posts his pictures around music equipment making us yearn to see what he is up to.
Share this article:
Where is K-Pop Stray Kids star Woojin now why did he leave what is he doing now future songs